The Brand System
Fed up with your team using old versions of the company logo? Struggling to maintain a consistent brand due to different elements being used? Or are your brand assets hard to find? A brand system is the solution you are looking for.
Brand consistency made easy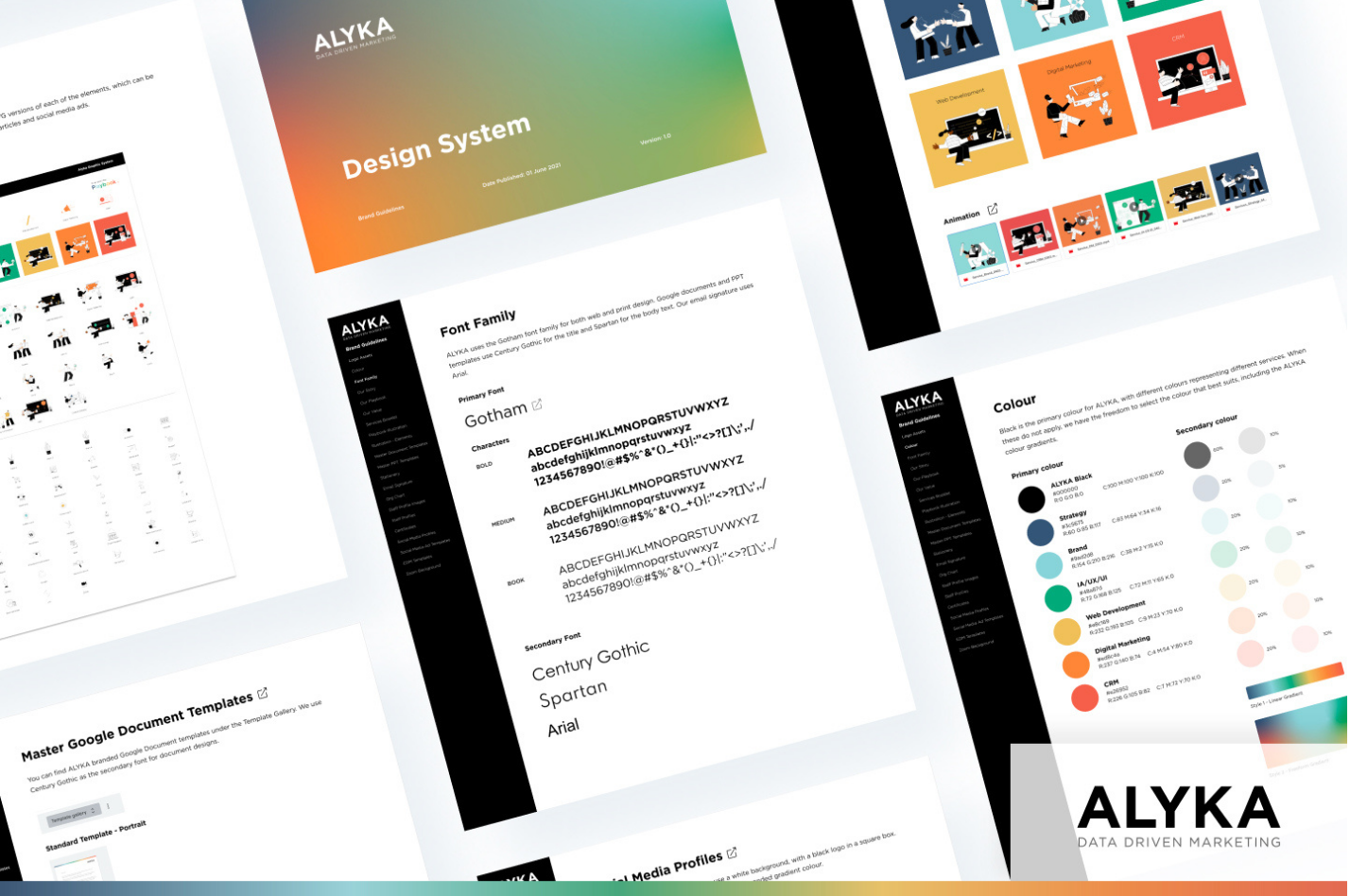 When different brand elements are used, it causes confusion for clients and staff and leads to a misaligned brand. Not to mention that it frustrates marketing managers who spend time and effort creating a portfolio of branded elements that they take pride in, only to see outdated designs and resources being used.

A brand system stores all of your brand assets in one visual, easy to navigate platform.

It provides everyone within the company a simple way to access brand and other resources, without having to reach out to the marketing team, or scroll through multiple versions of the same file to find the latest version.


Easy to search - because the brand system is visual, team members can easily find assets, saving them from countless hours of searching through messy file descriptions and folders
Consistency - Maintains a consistent brand message across the organisation as team members use files from the same central location
Efficiency - Eliminate emails to the marketing team asking for brand assets
Master guideline - Acts as an interactive brand guideline.
Who is the brand system for?
The marketing team - the brand system will become the marketing team's go-to location to store and share their marketing assets,
Internal teams - Other teams within the company will bookmark this page, and refer to it whenever they need any marketing assets to support them in their role,
External partners - Need to share assets with your external partners? Send them the link to your brand system so they can easily access it when needed.
To learn how a brand system can make your life easier and save you 4 hours per week, get in touch for a complimentary brand review.
What does a typical Canva Brand Toolkit project look like?
Brand audit
We work with your marketing team to conduct a thorough brand audit. This will give us an understanding of what brand assets you currently have, how they are stored, and how they are used across the team.
Recommendations
Based on our audit, we will recommend the brand assets that you need to meet your goals.
Brand asset build
If there are any assets that you are missing, our design team will create the brand assets that you need, depending on your goals.
Brand system build
We create suitable categories and add the relevant brand assets to them. This is all fully personalised with what is relevant to you and your company, and how the assets will be used.
Onboarding
We'll make sure that everyone in your team knows how to use your brand system so that you can successfully roll it out company-wide.
Speak to us about The Brand System