A mind-blowing new website matched by some top-notch results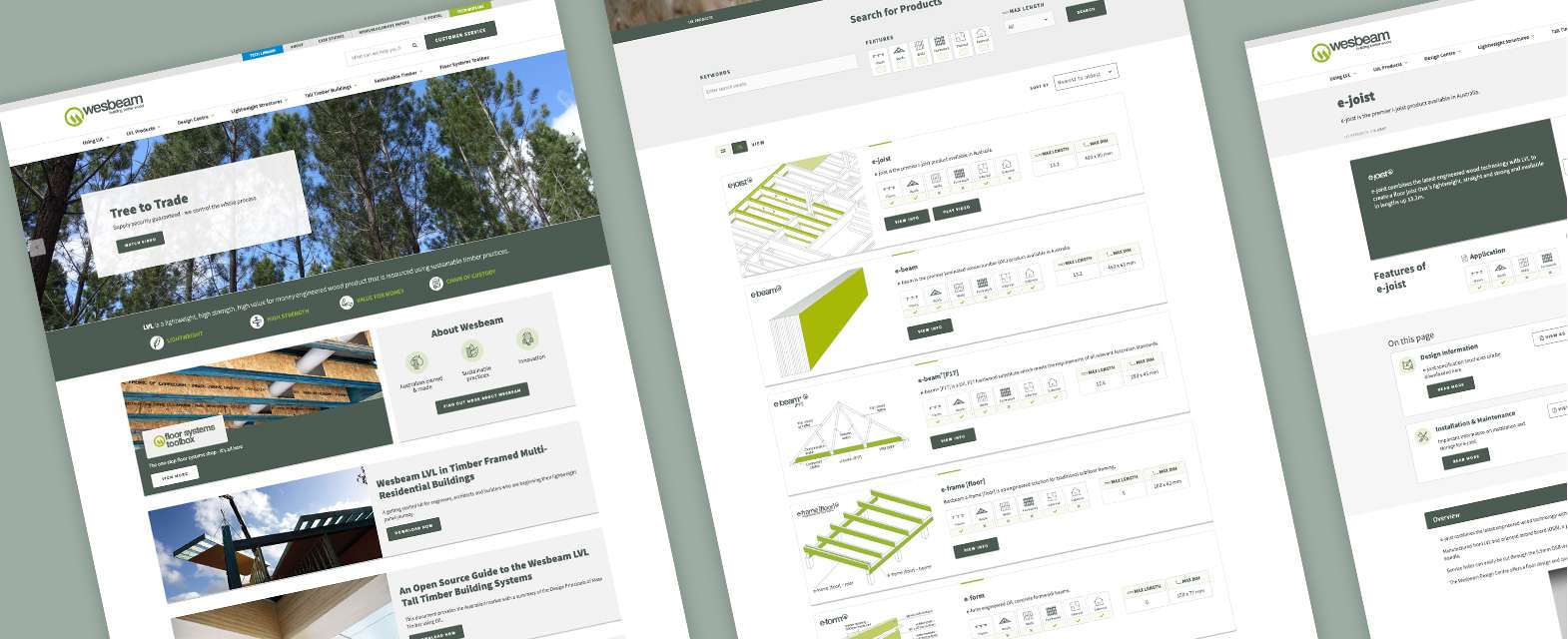 About Wesbeam
Wesbeam is a company that produces LVL engineered wood products. They came to ALYKA with a single goal in mind to build a mind-blowing new website.
The challenge
Wesbeam's major focus was to construct a user-driven information architecture that would become the basis for the website structure and all of this had to be driven by extensive user research. We needed to conduct interviews with time-poor professionals and vendors from across the country and the logistics of this proved difficult.
There was also the challenge of trying to meet highly specific and specialised needs for a variety of professionals (architects, engineers, manufacturing administrators) - while still having a website that looked and felt cohesive.
This meant that we had to develop a comprehensive understanding of the industry-specific challenges faced by the different users in order to present information to them in the right way.
The solution
For Wesbeam, the solution was in the detail and quality of the UX conducted before we ever touched a line or code, or designed a single page.
There are so many different tools in the UX toolbox. For Wesbeam, we used a combination of user research, user interviews, prototyping and user testing.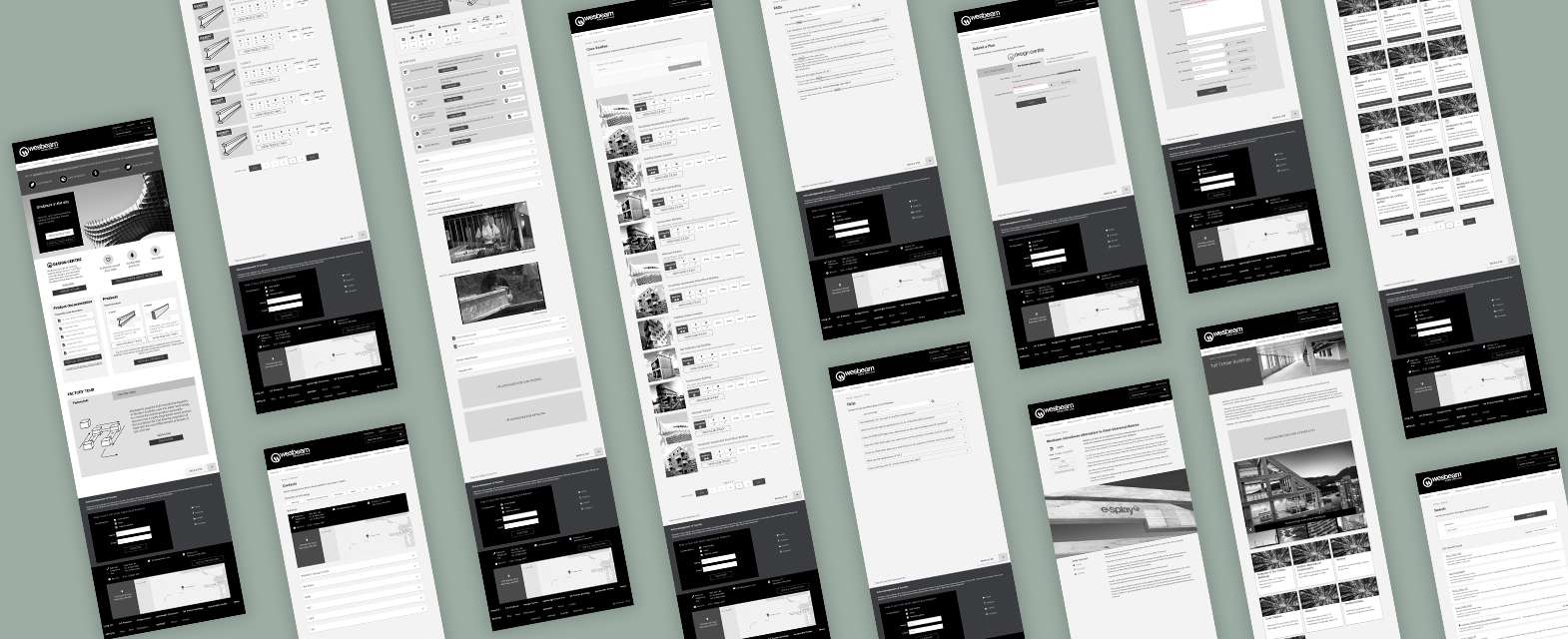 User testing
We had to do extensive pre-interview research (in close consultation with Wesbeam) in order to understand the specifics of these user needs, understand their processes and understand the right questions we need to be asking in the next stage - user interviews.
User interviews
We worked closely with the client to find the appropriate interviewees and coordinate interviews with them. An important factor to note here is that to gain real insight into your users' needs, behaviours, goals, and frustrations, as the interviewer you have to ask open-ended questions that do not lead or guide the interviewee to the desired answer.
Prototyping and user testing
This tactic involves creating a sitewide prototype and providing it to users to test, making note of where and why they hit roadblocks.
The results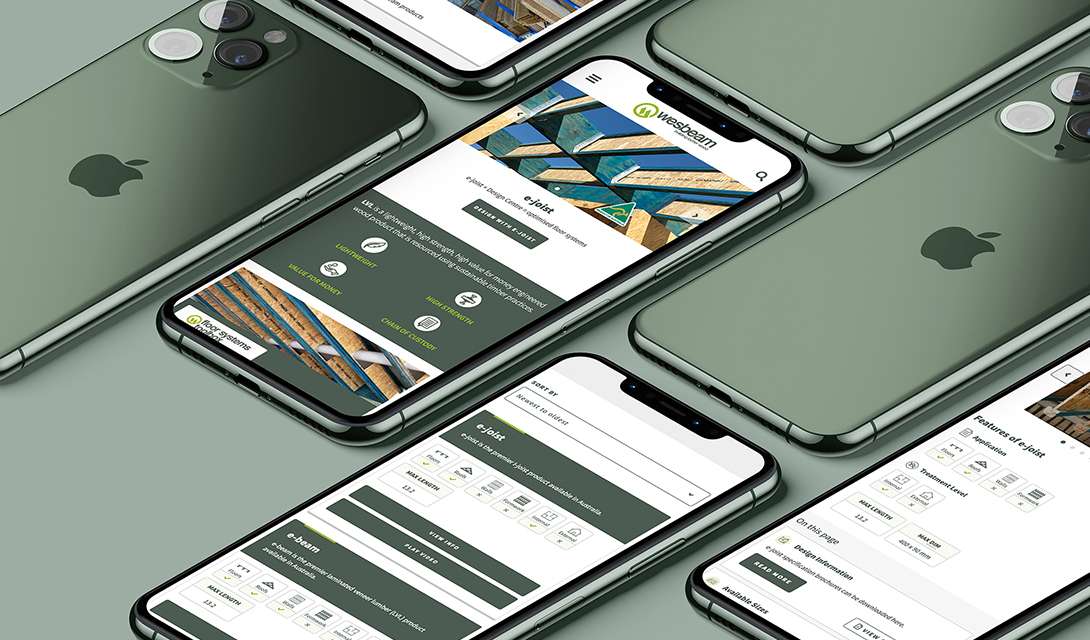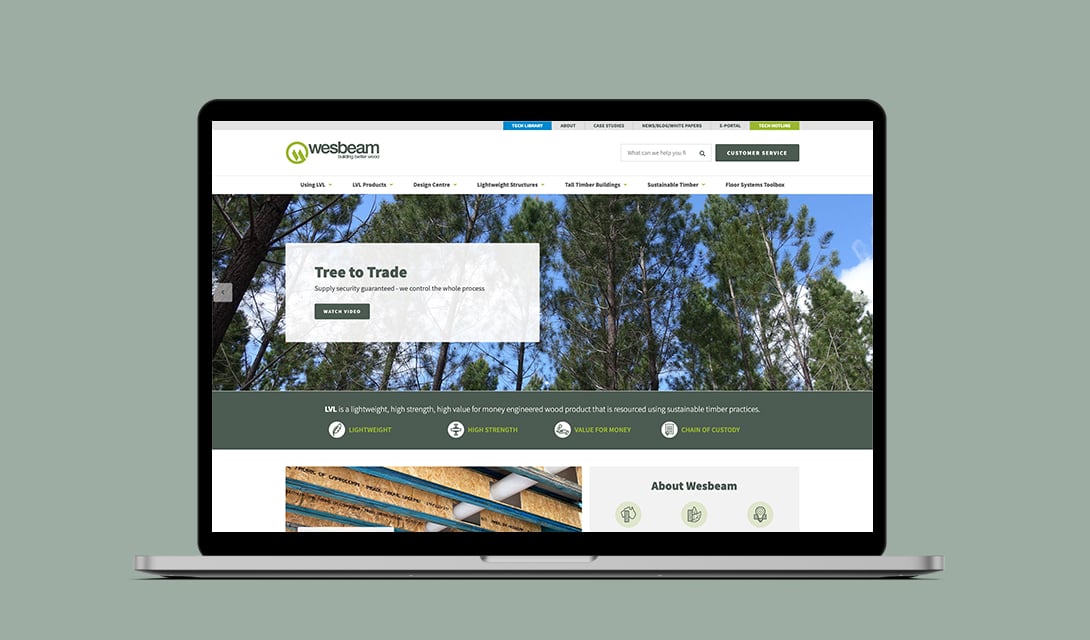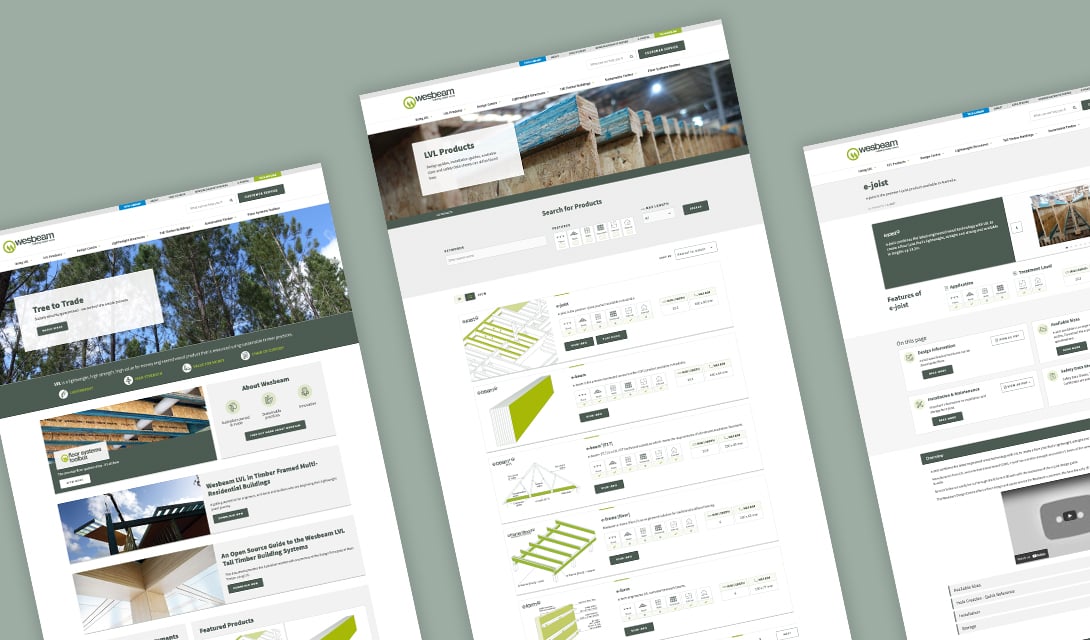 After building Wesbeam their stunning new website, we then conducted a comprehensive digital marketing campaign designed to drive traffic to the new site. Sometimes it really is best to let the stats speak for themselves!
3 months post-launch, we checked in on how the website was performing and it's safe to say that we knocked it out of the park with this one. The number of sessions, unique visitors and average time spent on page have all increased and the upwards trend is only continuing.
120.40% increase in page views from organic traffic
18.29% increase in average time on page from organic traffic
69.01% increase in organic traffic
8.12% decrease in bounce rate
60.36% increase in new users from organic traffic
The Wesbeam staff have received continued feedback about the success of the site overhaul and we're really proud of the way the whole team was able to pull together and work collaboratively to deliver outstanding results on such a complex, large scale project.
View the site
The experience of working with the ALYKA team has been professional and enjoyable. Thank you.
Denis Cullity Marketing Director/Wesbeam
View more success stories