Creating a digital presence from scratch with Canva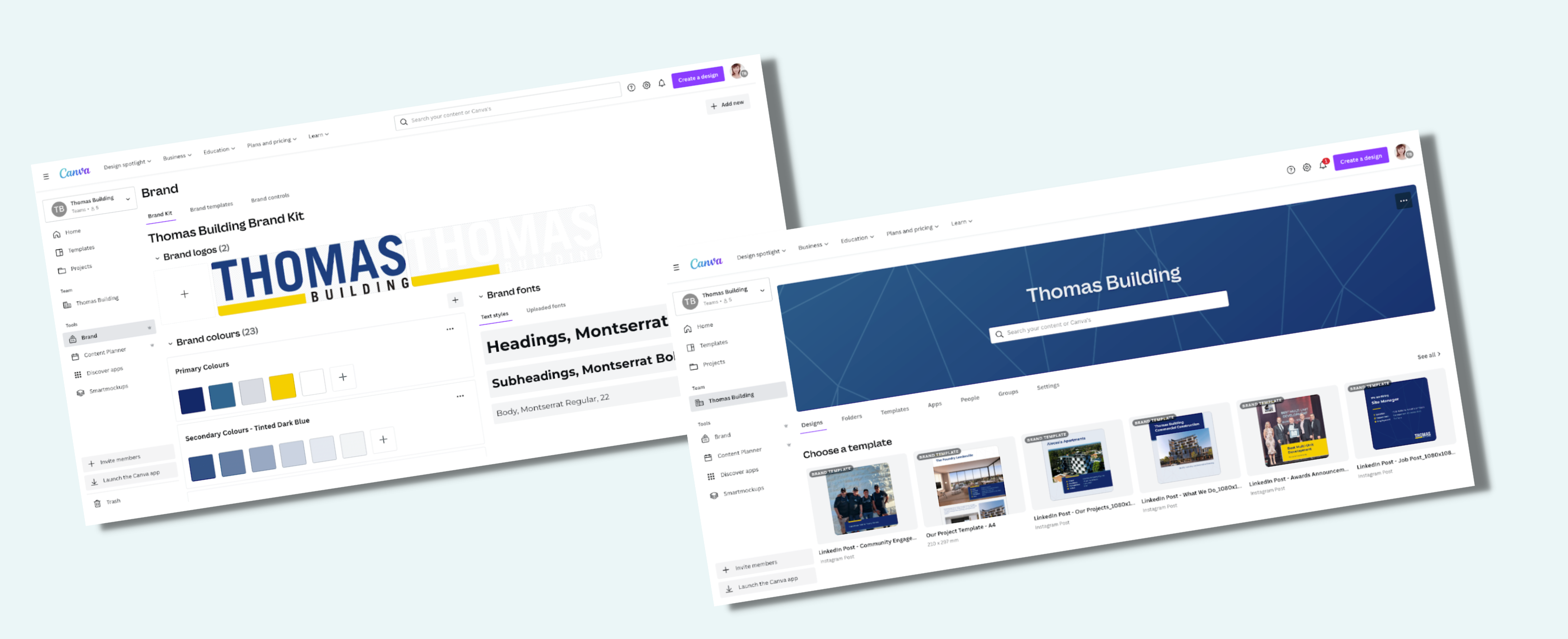 About Thomas Building

Thomas Building is one of WA's most respected commercial and residential builders. With over three decades of experience, the Thomas Building team has delivered exceptional results across WA constructing the highest quality residential and commercial builds.
The challenge
Initially coming to us for a content strategy to increase their LinkedIn presence, our conversation soon steered towards branding. To increase social presence, Thomas Building needed a suite of professional assets that would make content creation a more manageable process, whilst representing the high standard of service that they deliver.
The solution
After an initial workshop with the Thomas Building team to understand their goals and their values, we started with some competitor research. Looking at their top competitors, we identified the type of content they were sharing and the engagement, to understand what content is valuable to the target market.
With no current presence on LinkedIn, the challenge was to build an audience and engagement from scratch. We engaged our content marketer to develop a strategy, which started with defining some content pillars to work from. Content pillars provide a guide for the type of content to produce, aiming to strike the right balance between being informative and engaging while making sure that all of the content supports the overall marketing goals. For Thomas Building, we identified their content pillars as:
What we do
Team and culture
Community engagement
Our project
These pillars formed the basis of what our brand and design assets should be.
After the strategy was completed, the next step was to complete the brand kit setup and create templates within Canva.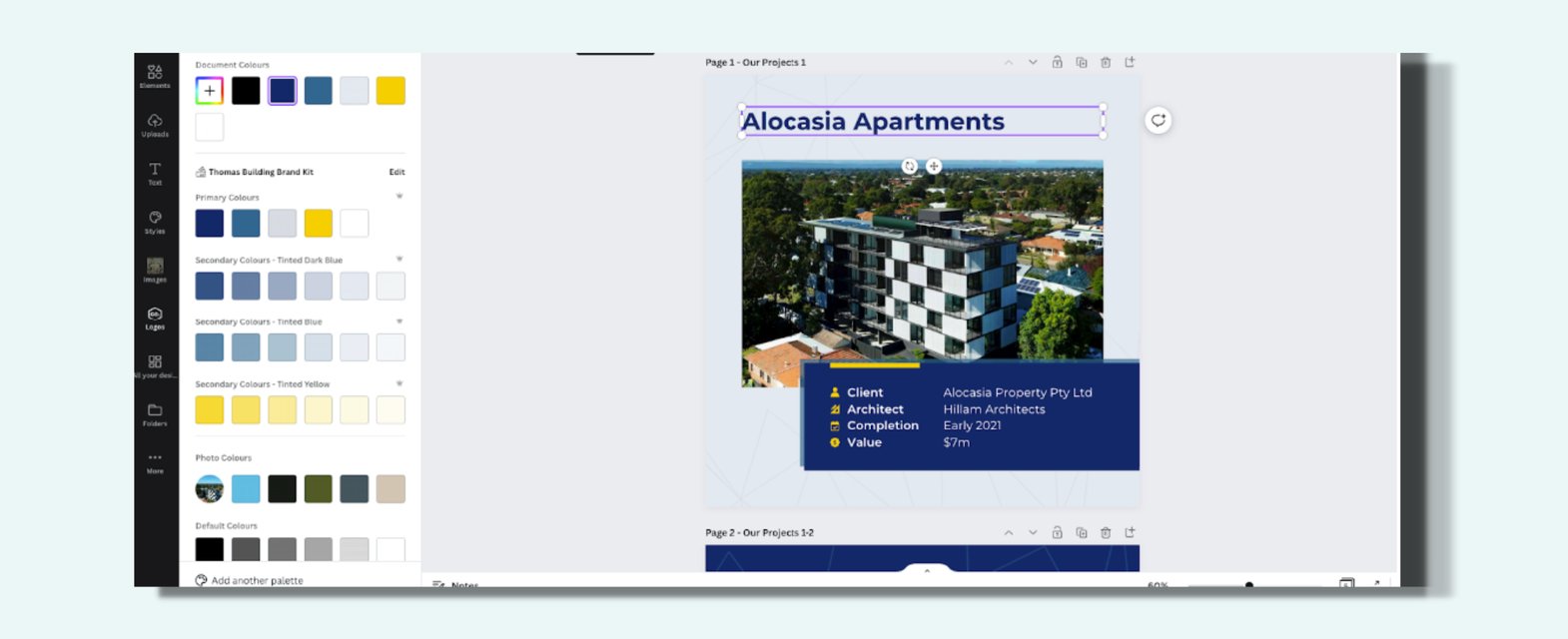 The results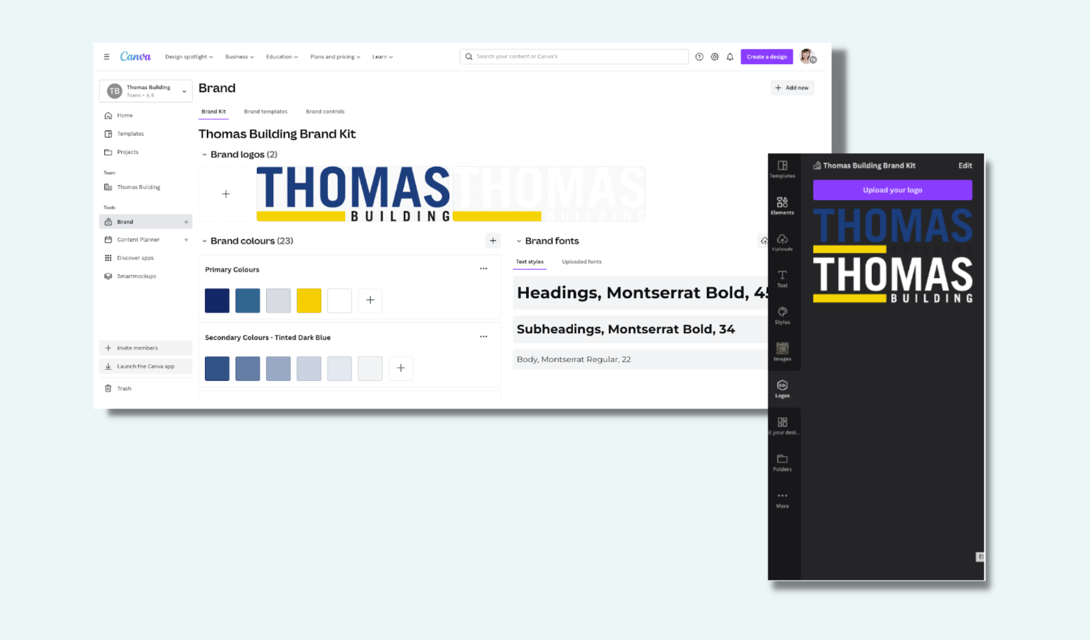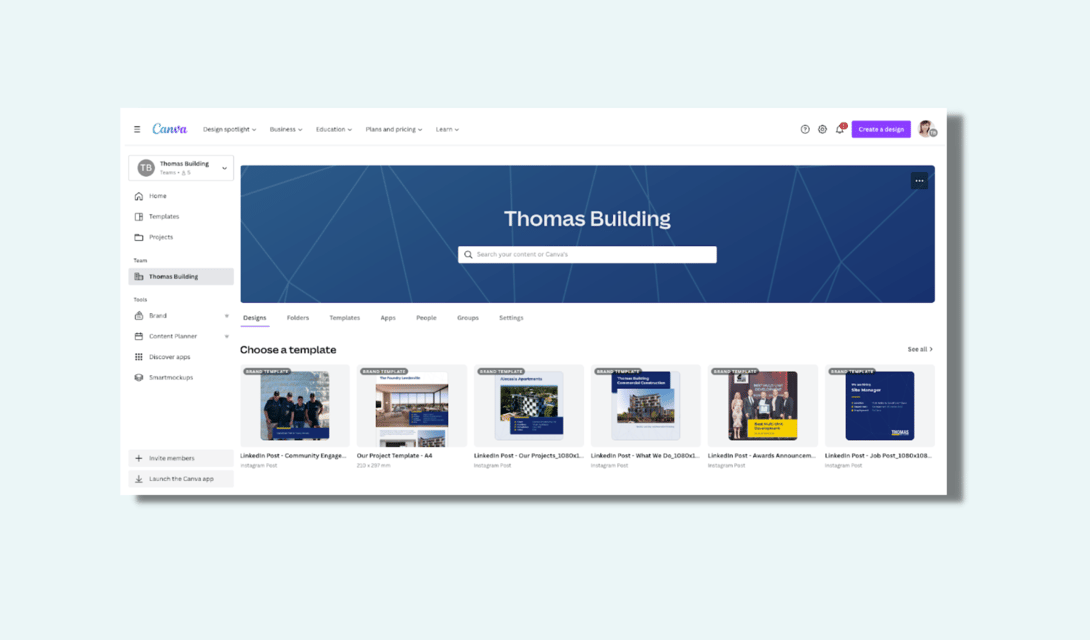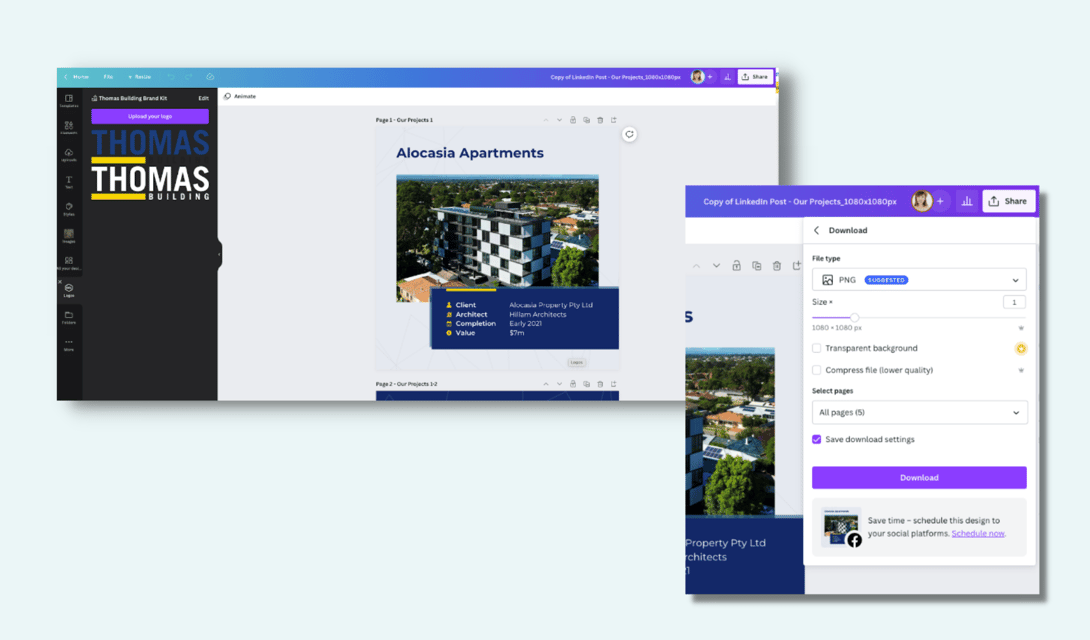 Brand kit
As with every Canva Brand Toolkit project, our designers started by creating a custom Brand Kit for Thomas Building. This involves importing logos, brand colours and brand fonts into Canva for easy access during image creation, and putting restrictions on what colours and fonts are available to users. Essentially, it's a way to ensure brand consistency.
Templates
Once the Brand Kit was available, our designers made a start on creating templates. The content pillars determined the templates that were required, meaning that LinkedIn templates were created for:
Community engagement
What we do
Our projects
Award announcements
Job posts
Onboarding
With the templates ready to go, it was time to onboard the Thomas Building team with their new Canva Brand Toolkit. Our designer provided some custom guidelines and walked the team through how to create branded assets easily, with no graphic design experience required.
We developed a great partnership and professional relationship with ALYKA, especially with Zion and Xixi. Their dedication to our digital marketing strategy is evident in all aspects from scoping, and understanding our niche space, up to design and delivery stages. We appreciate their customer-friendly approach, attention to detail, and creativity in bringing our LinkedIn page to life.

Angie Goh Financial Controller