Digital transformation in a traditional world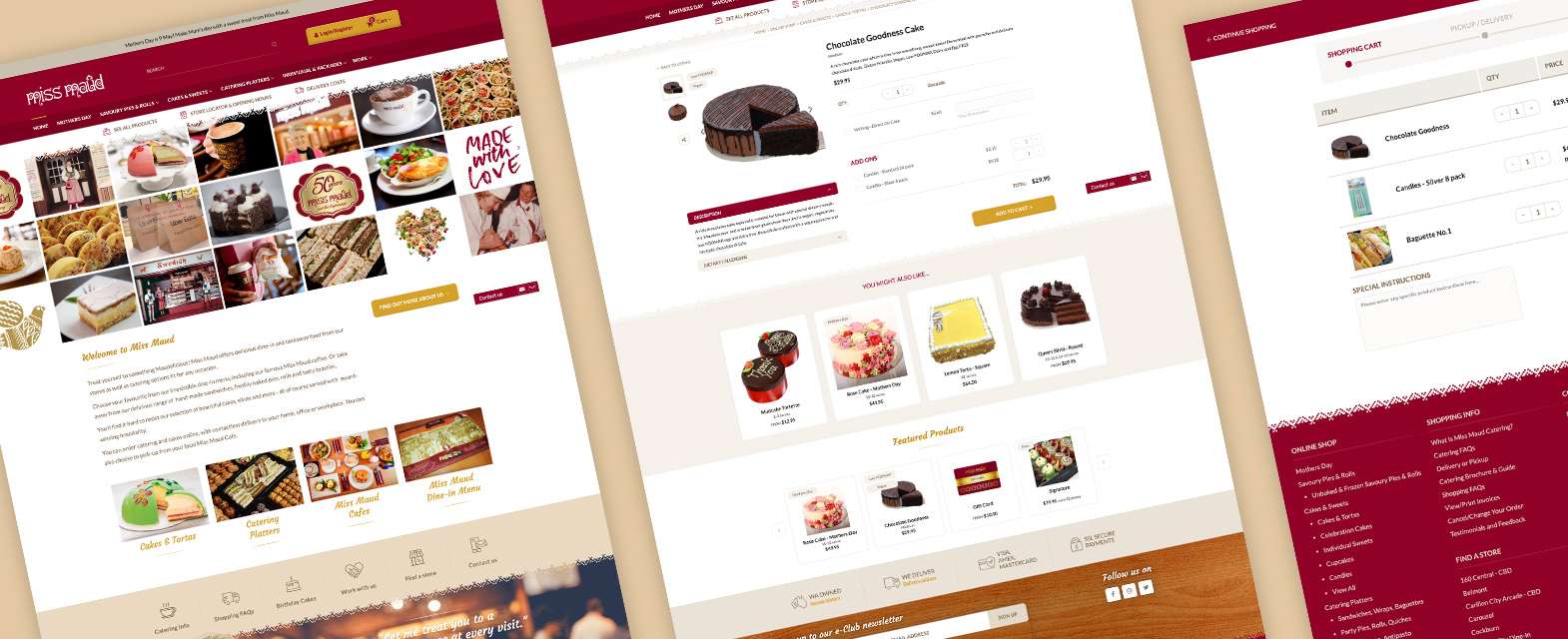 About Miss Maud
The Miss Maud group has a rich company history that started with a dream to bring the tastes and hospitality of Sweden to the people of Perth. Nearly 50 years later they're famous for their warm hospitality, beautiful food and good coffee, across 18 stores in Western Australia.
The challenge
In 2018, both the e-commerce website and in-store application for Miss Maud had poor usability, were visually dated, not fully functional on mobile, and neither were suitably integrated with their back of house ordering and inventory system.
Proposed new products and attributes could not be rolled out due to these issues. Another significant feature of the old system is that they were slow. Very slow.
Although Miss Maud had a great range of products and a fantastic in-store offering, this wasn't translated into their customer's online experience so sales were not as high as they should have been. They had a decision to make: adapt or die. In the end, Miss Maud chose to not only adapt but to transform their entire online ordering experience.
The solution
We redeveloped both the website and the iPad in-store ordering application and then integrated both systems with Miss Maud's legacy back of house POS system.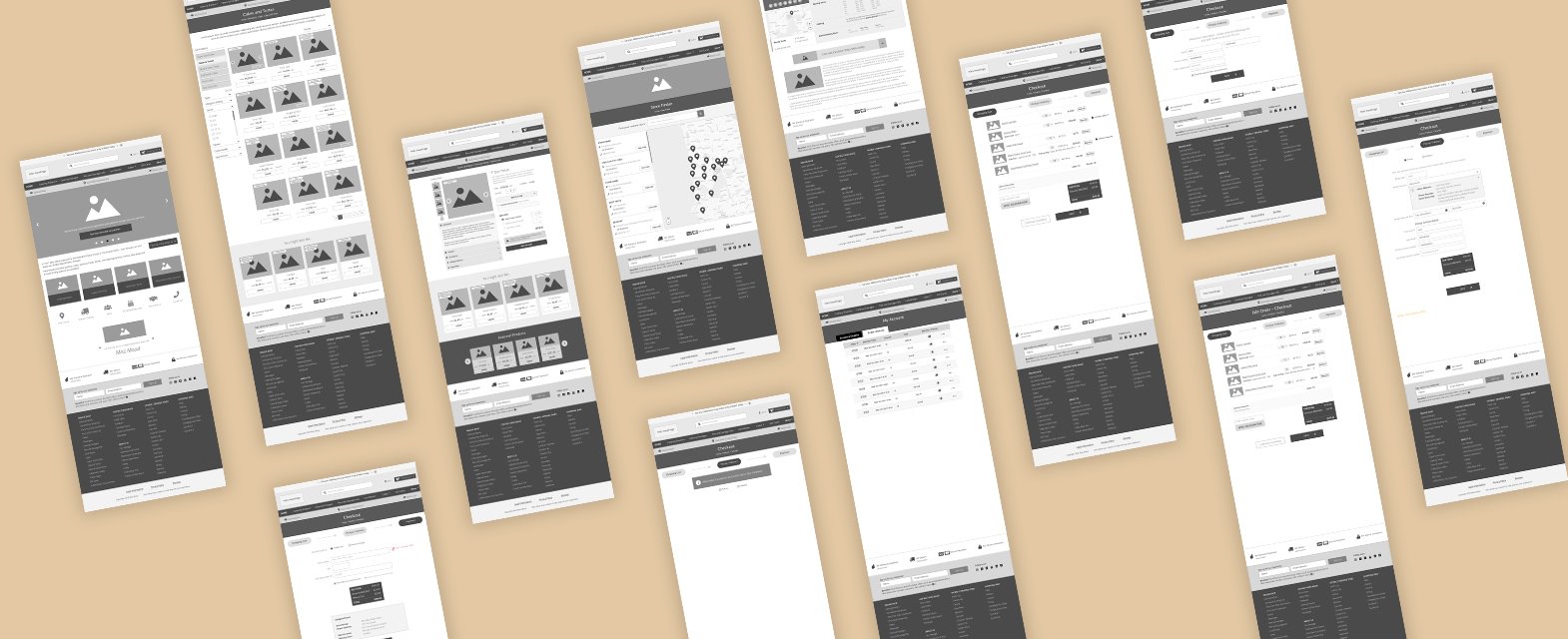 Digital strategy
During the concept design stage, we focused on improving the existing platform with new workflows and processes to make it a seamless integration for the Miss Maud team, rather than simply recreating what they already had.
User interface design
After we did our initial wireframe prototype we met with key team members who were on the ground to scenario test the app, making sure it was logical and easy to use.
e-Commerce web development
We created a Web APP that acts as their in-store ordering platform, as well as integrating their back of house POS systems.
The results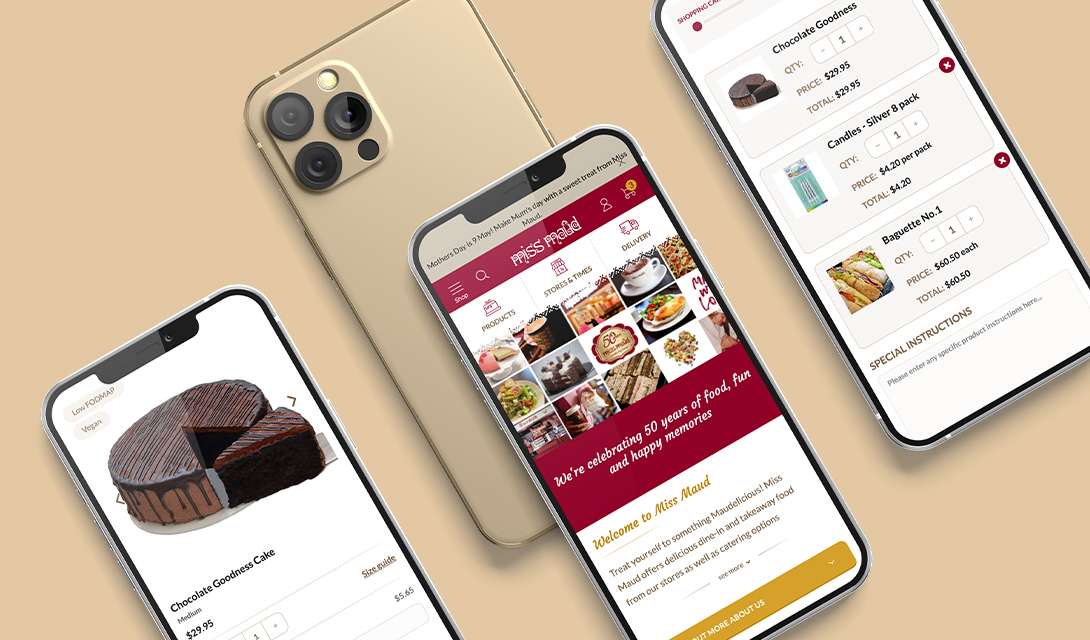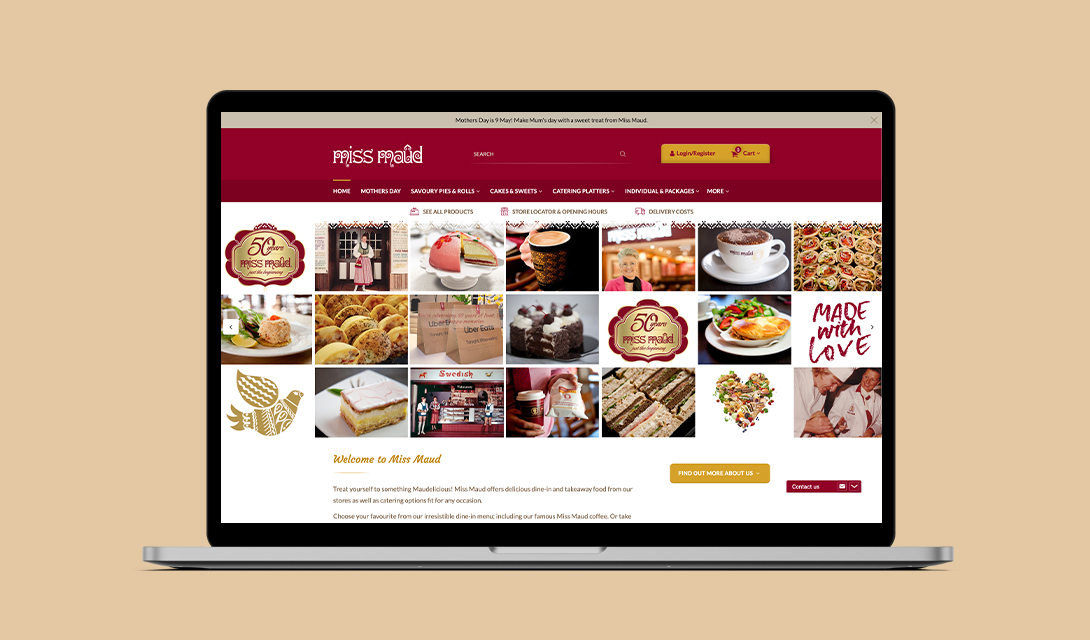 The new e-commerce site and ordering app are lightning-fast, extremely user friendly and completely integrated with their POS system.
The project was such a success that we received the global Kentico Site of the Year award for Best Customer Success. We are the only Australian company to ever win the award.
Since launching the applications, outcomes have included:
66% increase in items per order
25% increase in orders per week
Monthly average of 15,500 "users" visiting the site
and an average of 2,700 orders per month.
View the site
Once the wonderful day arrived and we launched our new website, I'm pleased to say we showed a 25% increase in our sales for the same time period from the previous year, and we've now settled down on achieving an average monthly once a month gross of 20%. And I think it is just the beginning.
Miss Maud Founder/Miss Maud
View more success stories