A customised website solution with e-commerce integrations to enhance the user experience and improve internal productivity.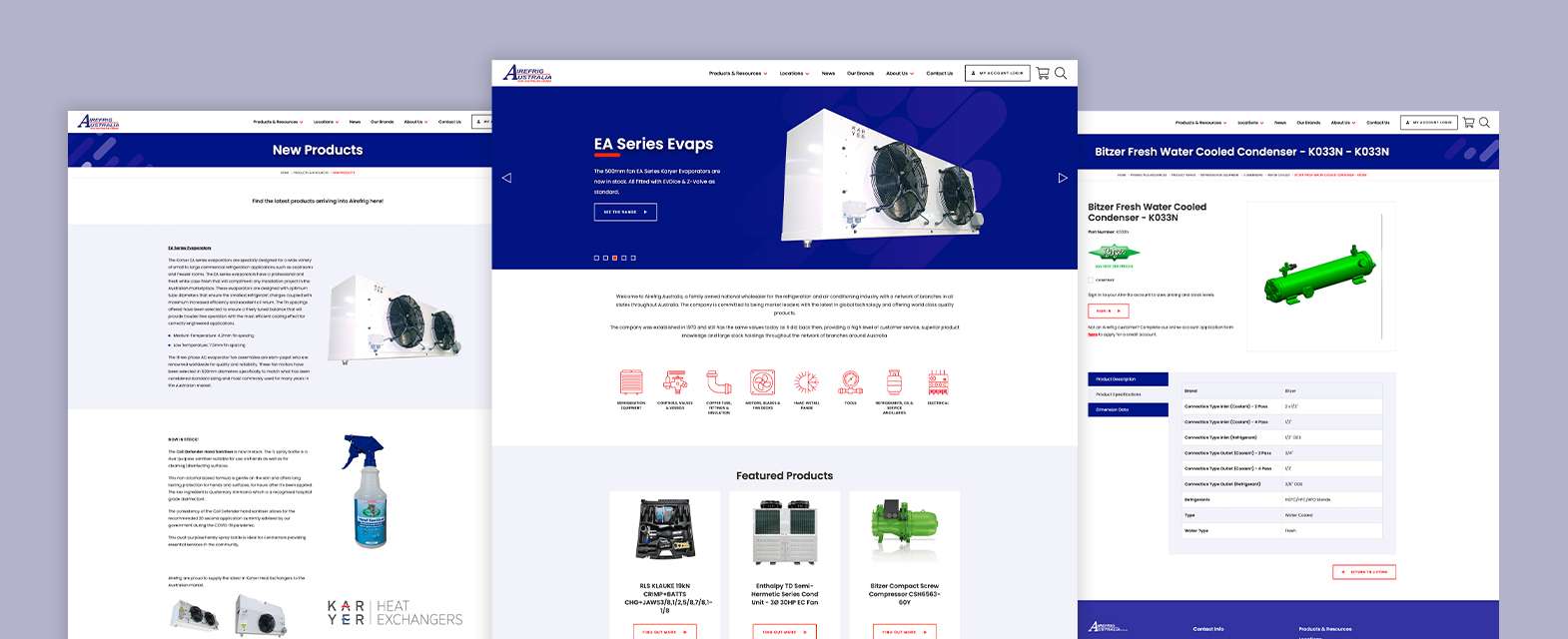 About Airefrig
Airefrig is a family-owned national wholesaler for the refrigeration and air conditioning industry. They have a network of branches throughout Australia and are renowned for their range of quality global products backed by their technical expertise and great customer service. Airefrig have been in business since 1970.
The challenge
Airefrig initially came to ALYKA to update their website design to a more modern look and feel that reflects their brand. Their previous website was focused on functionality but didn't enhance the user's experience, nor was it mobile responsive. Because the complete service offering was not translated into their customer's online experience, online ordering and use of the website as a customer resource was not as prolific as it should have been.
The solution
Discovery workshop
At ALYKA, the first step to any great website project is the discovery phase. In this phase, we seek to understand your business from a holistic level instead of looking at the website in isolation. We then receive a detailed understanding of how your website fits into your current landscape business and recommend a strategy to help reach your business goals.
For this project, the discovery phase involved a collaborative process of in-depth discussion and workshops with the Airefrig team to comprehensively understand their needs. We also worked out what the ideal customer user experience would look like.
For Airefrig, the multifaceted nature of their e-commerce site meant they would need a complete customised Kentico website solution. The project required numerous complex integrations that our developers built using connections called APIs (application programming interfaces). These were essential in delivering a seamless customer journey while also improving internal processes by allowing the Airefrig team to access reports and data easily, without the need to dive into multiple platforms.
Solutions architecture
After the discovery workshop, we moved onto solutions architecture, which involves developing a technical solution for front and back-end development. This also highlights how we integrate with any required third-party systems. The Airefrig website involved custom integrations and multiple APIs which allowed the systems to talk to each other.
E-commerce Development and API integration
The next stage of this project was putting all the pieces together to ensure a seamless experience for the end users but also for Airefrig team members on the back end.
In a website project, information architecture (IA) designs the structure of the content and defines how it links together and is labelled. For Airefrig, this allows users to search the website for products and filter by categories such as "most popular". They can also compare different products and their features.
When products are ordered from the website, Airefrig's product management system, Pronto, is updated. This means that the inventory is automatically updated, and the order is placed through Pronto, and that information is then pushed back to the website.
We also created advanced account profiles, which included parent accounts for businesses with several different users. Users can also access usage reports that give them an overview of account details such as their invoices.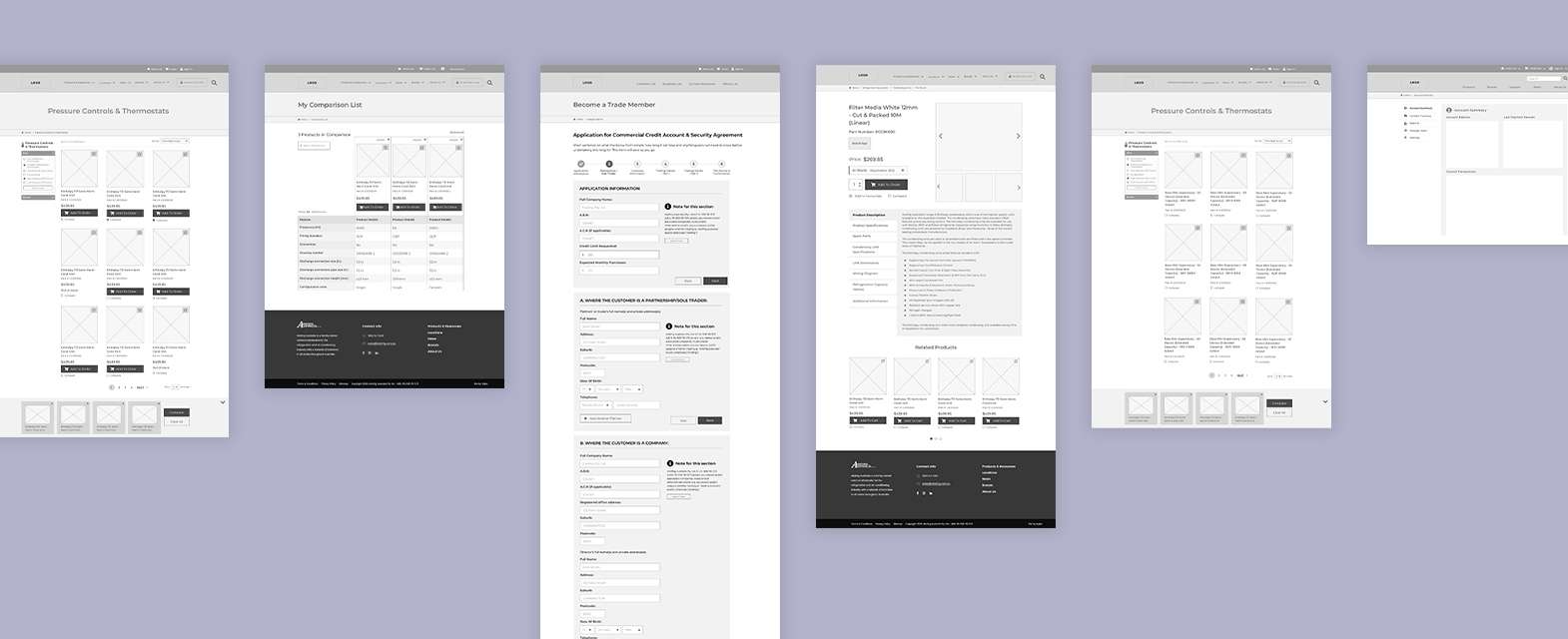 The results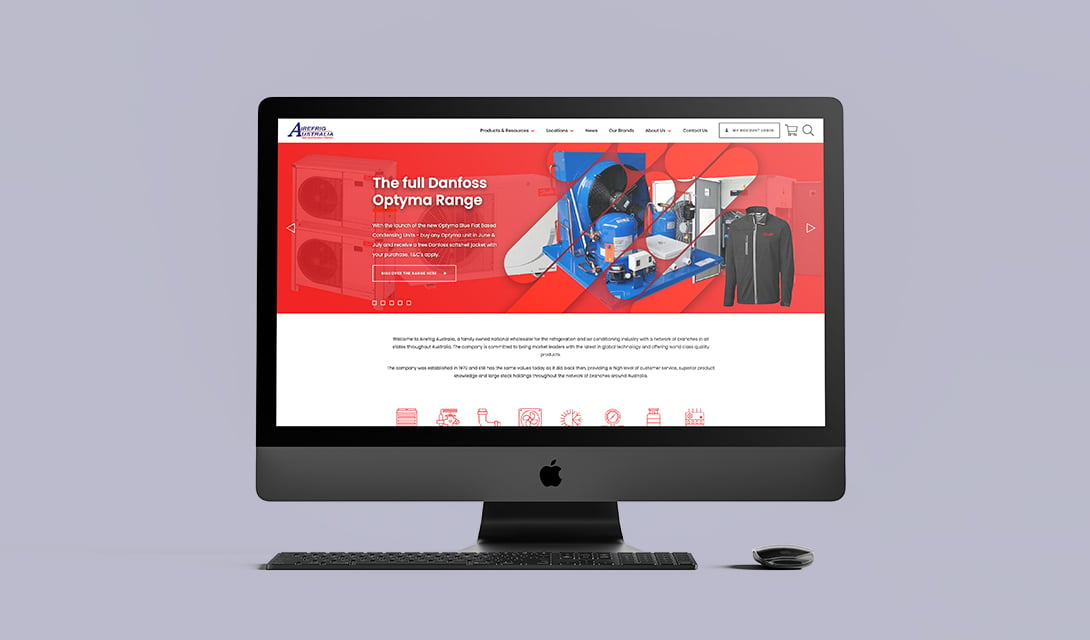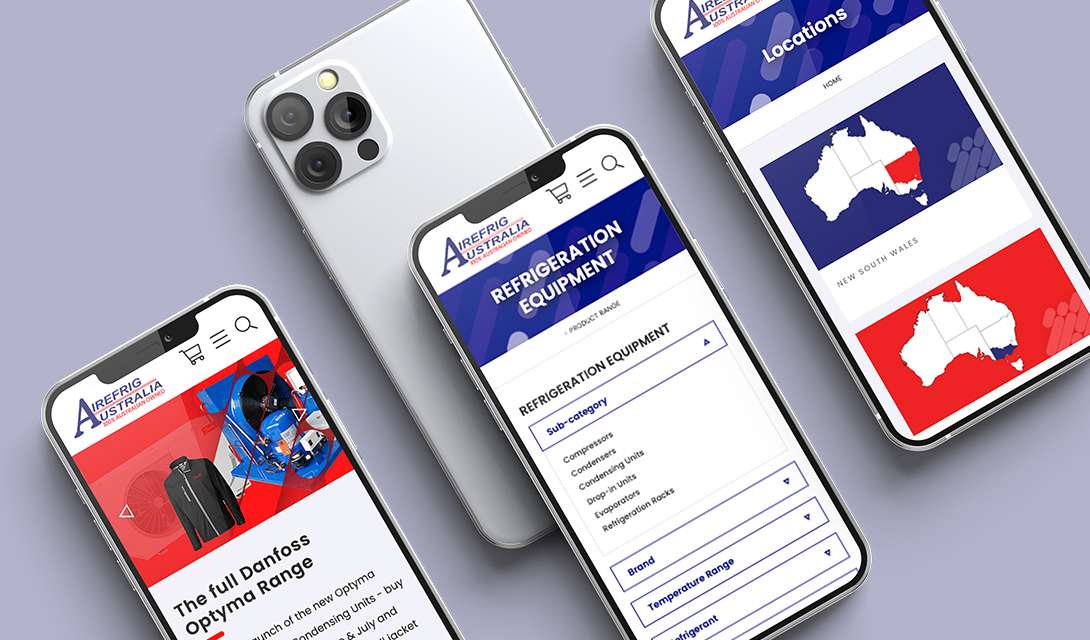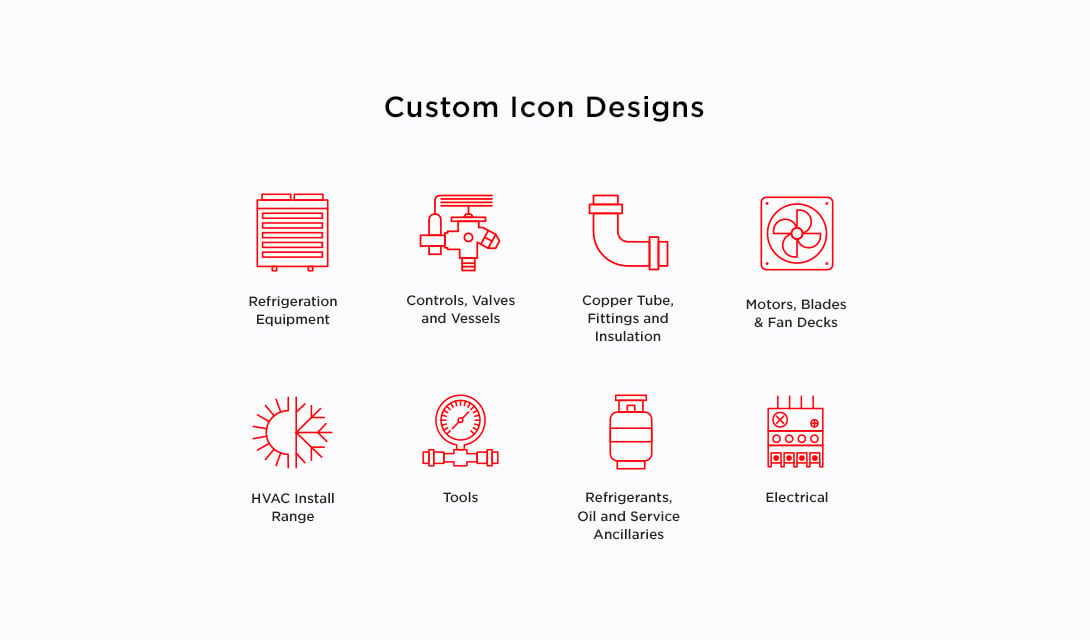 The initial user and client feedback has been great since the site launched in January, and statistics from Google Analytics reflect this:
Traffic increased by 87.58%
Bounce rate reduced by 16.55%
New users increased by 76.18%
We're pleased to say that we successfully built a custom e-commerce site that improves the experience for the end user and improves productivity for the Airefrig team by reducing double-handling and cutting down on admin time.
We are currently providing ongoing customer support as a site of this size needs ongoing maintenance and support as it continues to grow, and new opportunities arise.
View the site
View more success stories