Creating tender proposals with a wow factor using Canva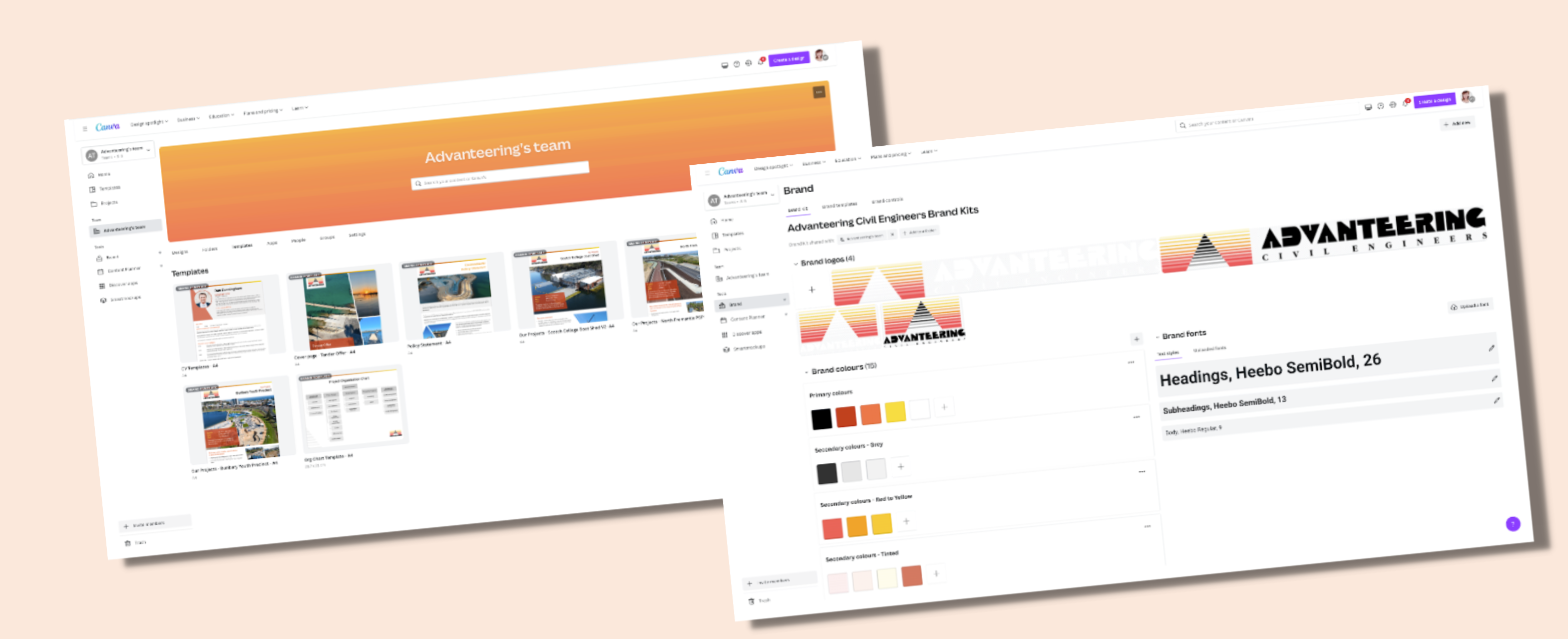 About Advanteering

Advanteering Civil Engineers began operations in 1980. Over the years, it has grown in capacity to now reliably deliver projects with diverse and specialist civil engineering aspects.


The challenge
With the majority of opportunities coming from tender submissions, the team at Advanteering needed an easy way to create tender proposals that had a wow factor, Relying on outsourced graphic designers was not a realistic option, from both a time and cost perspective, so the team needed an internal solution that would have a quick turnaround.
Given the high value of projects, collateral needed to be engaging and highly graphical, presenting information and case studies on projects in a more visual way. Advanteering had a large owner image library, so it was important to use these as a way to represent and showcase their work.
The solution
The team at Advanteering do not have an internal graphic design resource. So, we needed to use templates to ensure they could easily re-create tender proposals whilst keeping a consistent brand. Our recommendation was our Canva Brand Toolkit offering which would allow them to re-create impactful collateral that our graphic designers had created.
Brand Kit
The Brand Kit is the foundation of a Canva Brand Toolkit project. Creating the Brand Kit involves uploading the company logo, font and colours to establish branding guidelines. Based on user permissions, collateral within the account can be restricted to using only the colours and fonts available within the Brand Kit to ensure consistency is achieved.
Templates
Once the Brand Kit has been created, our designers worked through the required templates. The collateral for Advanteering included an editable cover page, org chart and CV design, and four variations of a project case study. These documents allowed the team at Advanteering to produce highly-visual tenders that had the "wow" factor.
Onboarding
Once the templates were ready to go, it was time to hand the new assets over to Advanteering. During a final workshop, our designers walked them through Canva to ensure the team were confident they could create their own tender proposals without the need for an outsourced graphic designer.
The results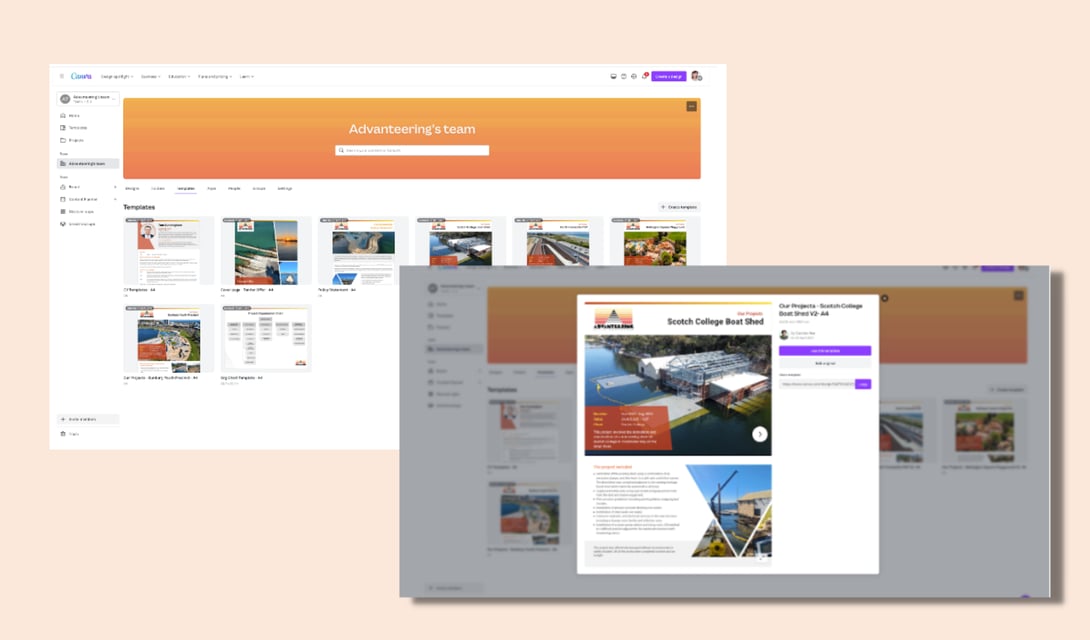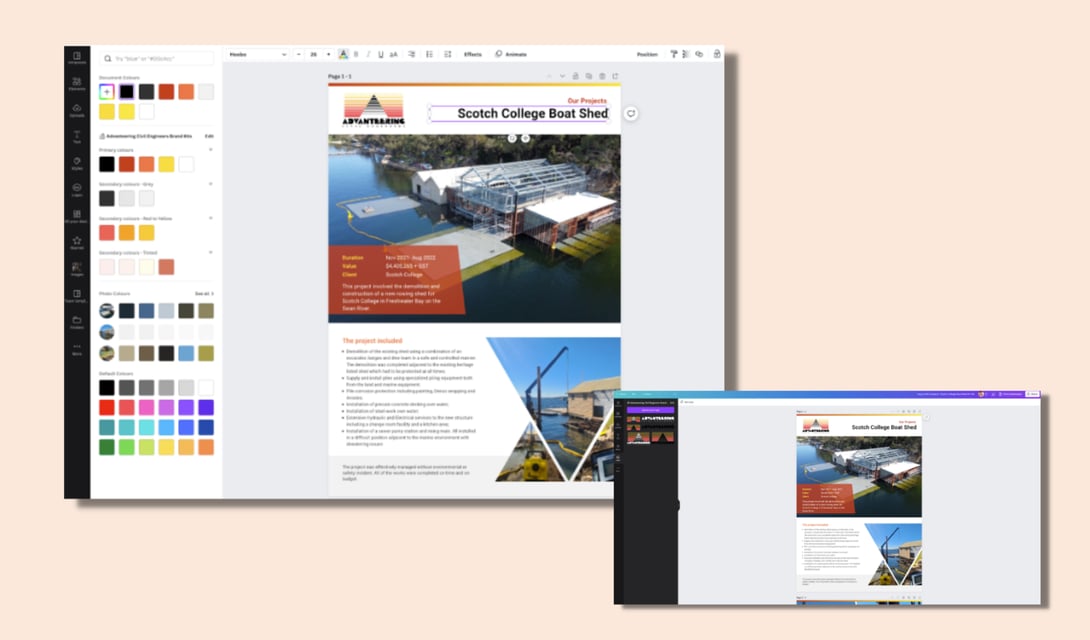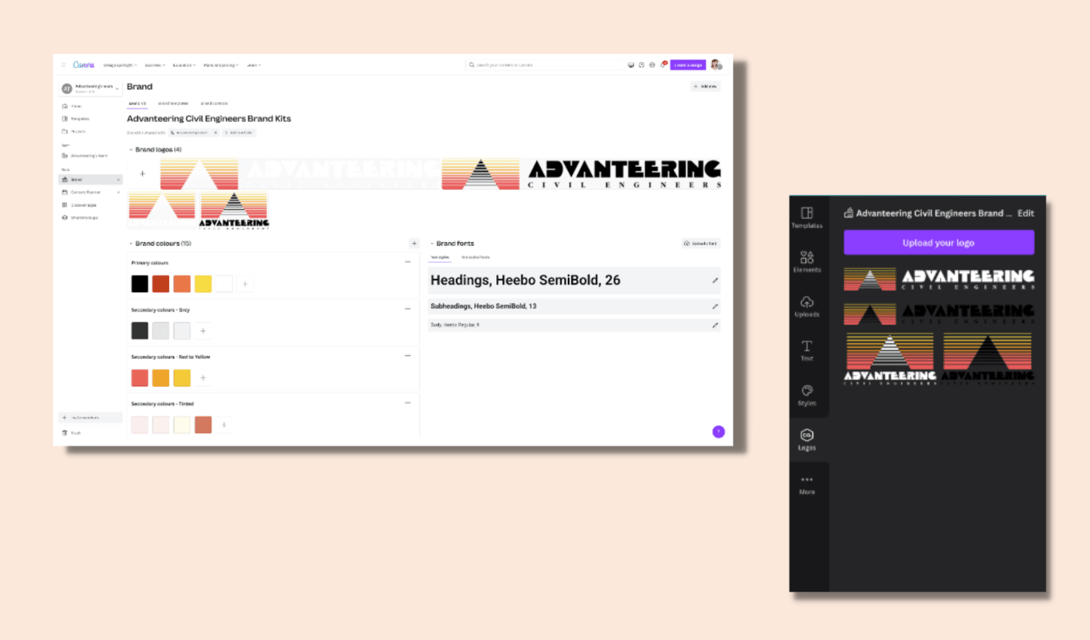 The team are now empowered and have the tools to create stunning tender submissions that showcase the high-quality and professionalism of their work.