Google Ads
Google Ads is still one of the most powerful tools for sales and lead generation. However it is important that your Google Ads strategy is always anchored by your SMART goals.
A mathematical tool
Google Ads is so effective because it is a mathematical tool and so marketers can
Estimate the media spend required to achieve their leads/sales goals and
Measure their ROI to the dollar
With a strong digital strategy, you can estimate the amount of Google media spend that you need to achieve your leads/sales goals. And then once a campaign is live, you can optimise your Google Ads to ensure that they are hitting their goals.
Google Ads (and other PPC channels) allow you to work backwards using maths.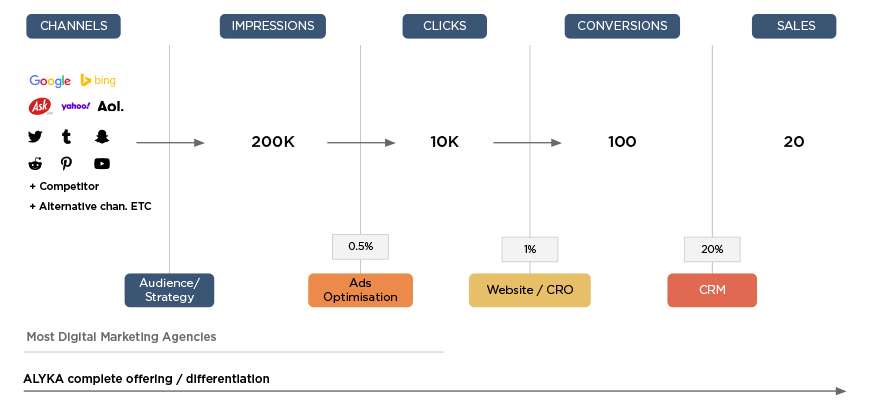 Google Ads optimisation
Google Ads are not set and forget and must be optimised strategically and continuously.
Optimisation techniques include (but not limited to):
Keyword optimisation
Time/day optimisation
Audience demographic optimisation
Multi-channel optimisation
Budget optimisation
Messaging optimisation