88% revenue increase for WA building inspections company Bestwest since getting started with HubSpot Marketing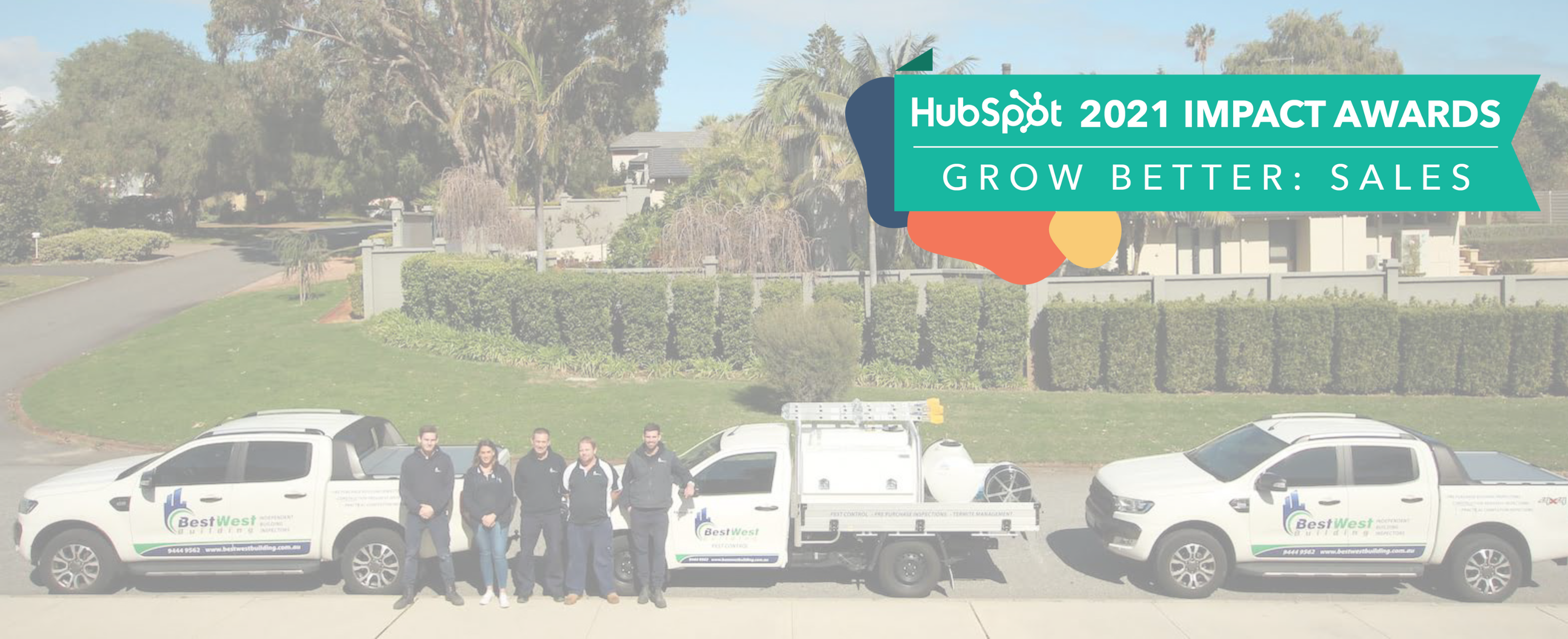 About Bestwest Building
Bestwest is a family-owned and operated company that protects families and pets across Perth by providing a range of industry-leading building inspection and pest control services.
The challenge
Bestwest's strong service offering and dedication to their customers have led to consistent business opportunities and customer loyalty. Despite this, the absence of strategically driven marketing objectives, complicated business systems and lack of visibility over the buyer journey meant that Bestwest were missing out on potential customers.
Initially, Bestwest reached out to ALYKA for help generating more leads which our Digital Marketing team achieved through a restructure and optimisation of their PPC campaigns. Charlie, their very diligent General Manager, nurtured those leads through to close, and together, we exceeded the revenue goals we set. Problem solved! Or so we thought...
The new challenge of too many leads arose (a good problem to have, right?). This business growth spurt caused some of the inevitable growing pains that required Bestwest to rethink existing processes and systems to handle enquiries efficiently, but without diluting the exceptional personal service Charlie and his Bestwest team were known for.
This "Charlie to lead ratio" imbalance, a spiderweb of disconnected systems and the added pressure of a COVID-stimulus-building-boom meant qualified quote requests could not be nurtured through to bookings efficiently. Leads were lost to competitors due to time-sensitive pressures of finance or purchase offers for the properties to be inspected.
Bestwest were also facing the challenge of spending too much time on their admin. With all of their forms being built on Formidable, an overcomplicated system with limited integration options gave the team no visibility over what their customers were doing. As Formidable was used for a range of key business processes such as booking requests and payment processing, we needed to find an integrated solution. They had also just hired a new team member, which meant a seamless handover between sales and service delivery was needed. Previously, all the business and sales knowledge lived in Charlie's head, a process that did not allow the existing systems to be scaled and repeated with visibility across a team.
The solution
Phase 1 - Discovery Session
At ALYKA, the key to any successful marketing strategy is our Discovery Session, where we seek to understand the business from a holistic level instead of looking at their challenges in isolation. We can then offer solutions to these challenges, allowing the customer to reach their business goals.
Through our discovery session with Bestwest, we uncovered that a major pain point was the manual processes that were creating massive amounts of admin and paperwork. We sat with Charlie to look at his day-to-day workflow and saw that his desk was piled high with documents, he had folders inside folders in his email, and he was working on weekends to review services and follow-up to request reviews.
We decided the best course of action was to implement HubSpot Marketing Hub and then take the following steps to integrate their systems.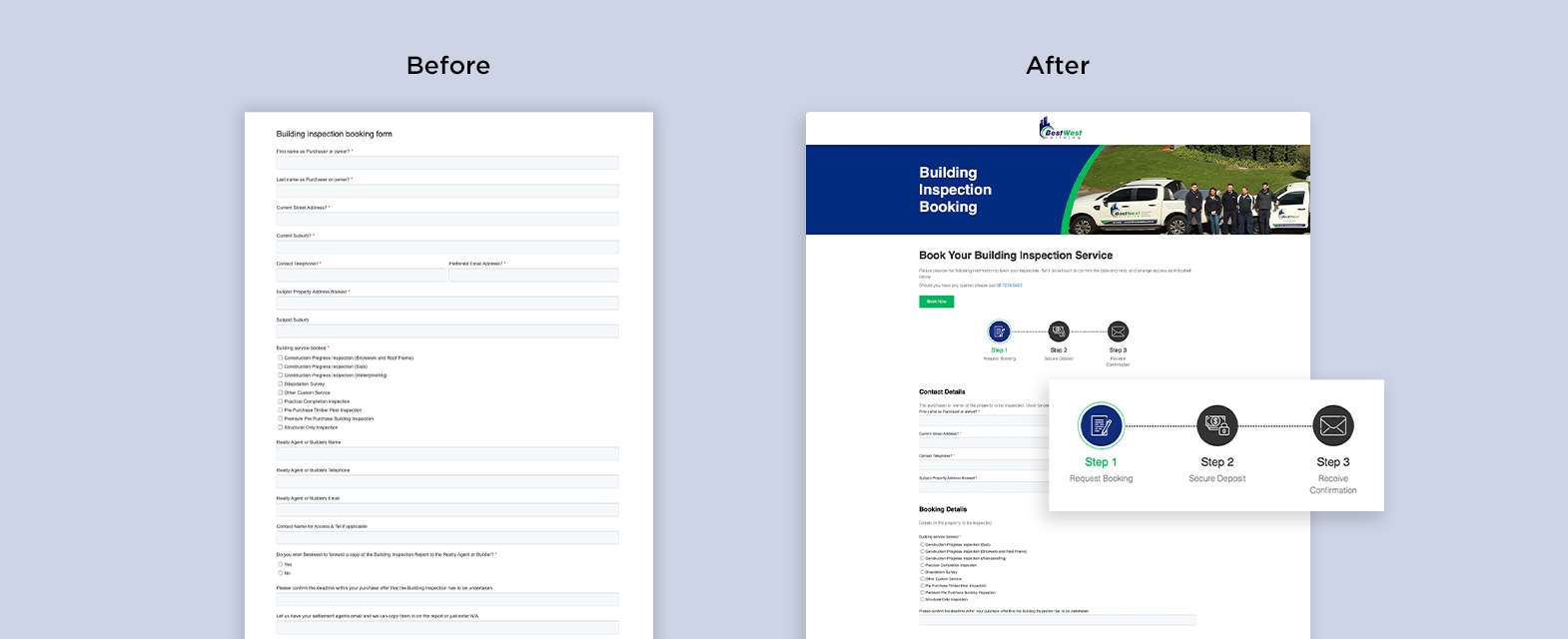 Phase 2 - Our Solutions
Sales pipeline
We set up a basic pipeline that automatically moves contacts or deals through from initial enquiry to closed deal. This also tracks lost or cancelled deals.
Service pipeline
We created 3 separate pipelines for each of Bestwest's service offerings. Tickets are automatically triggered at the deal level. Tickets dynamically pre-populate information from the initial lead capture, being either the chatbot or form on the HubSpot landing page.
Created HubSpot forms
Forms were previously in a third party system called Formidable which offered limited integration with HubSpot. By having forms within HubSpot, it allowed us to create automated processes and workflows, using the data submitted in the forms as triggers.
Custom properties
We completely customised the sales and service hub by building custom properties that are specific to Bestwest's internal business. Then we customised the records in a way that is most useful for the business.
Chatbot
We created a robot version of Charlie in the form of a chatbot, to collect details and send out personalised quotes to website visitors.
Automated email nurture campaign
To ensure leads were kept warm until they were sales qualified and ready to buy, we designed a nurture campaign that started with a personalised quote straight through to feedback on the customers feedback on the service they received.
Task automation
We set up tasks within HubSpot to alert the Bestwest admin team if they needed to action a task.
CallRail
We set up call tracking via CallRail to track digital marketing campaigns to ensure the reporting in HubSpot was a holistic view of all marketing activities.
Stripe
We integrated Stripe which manages all payments.
The results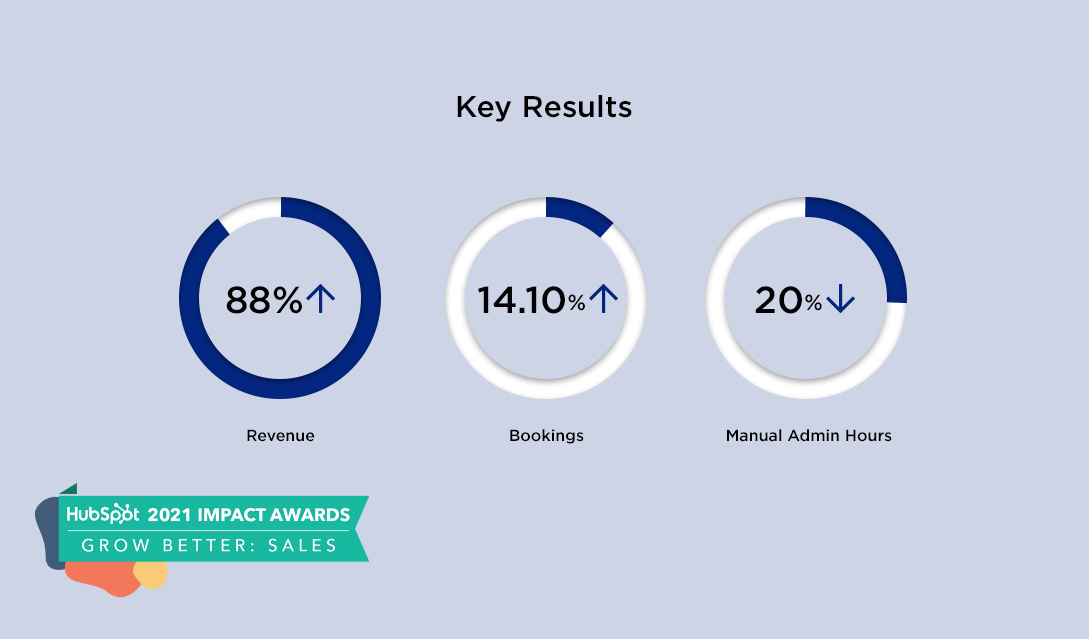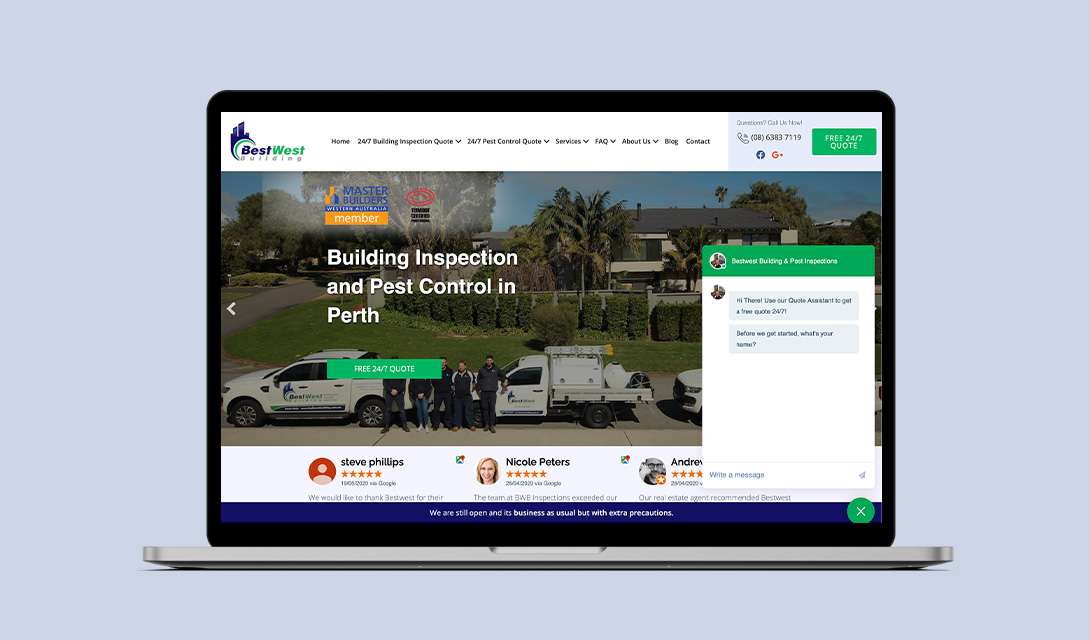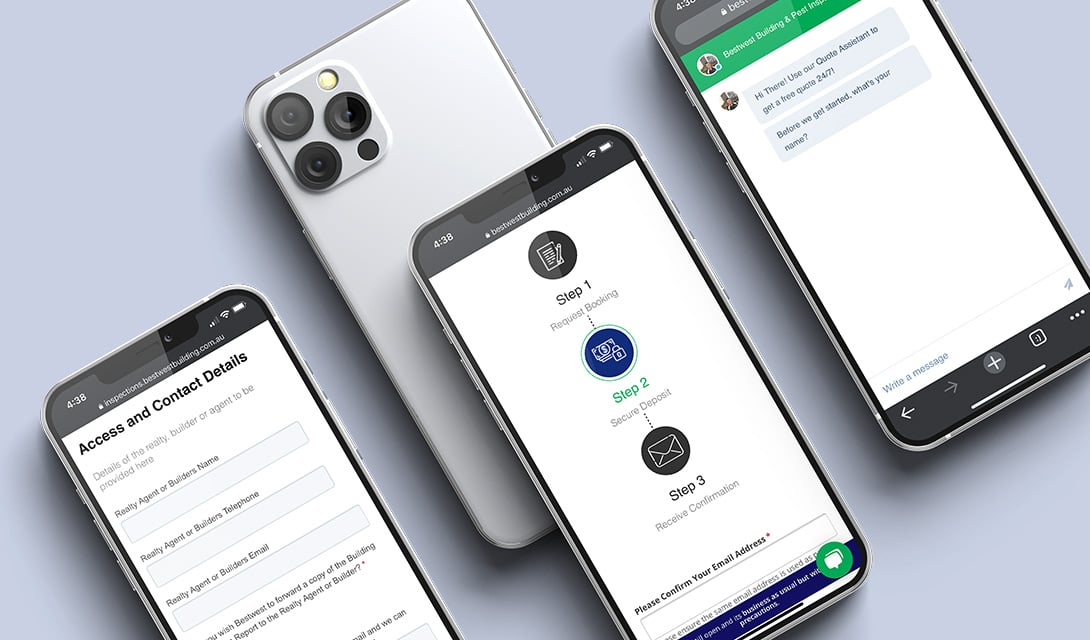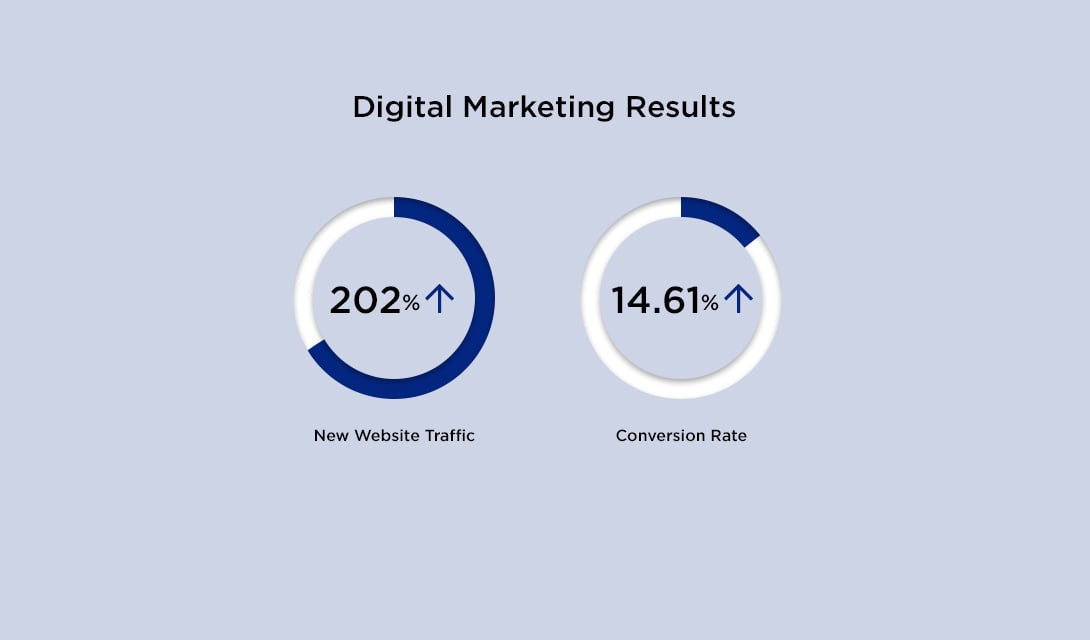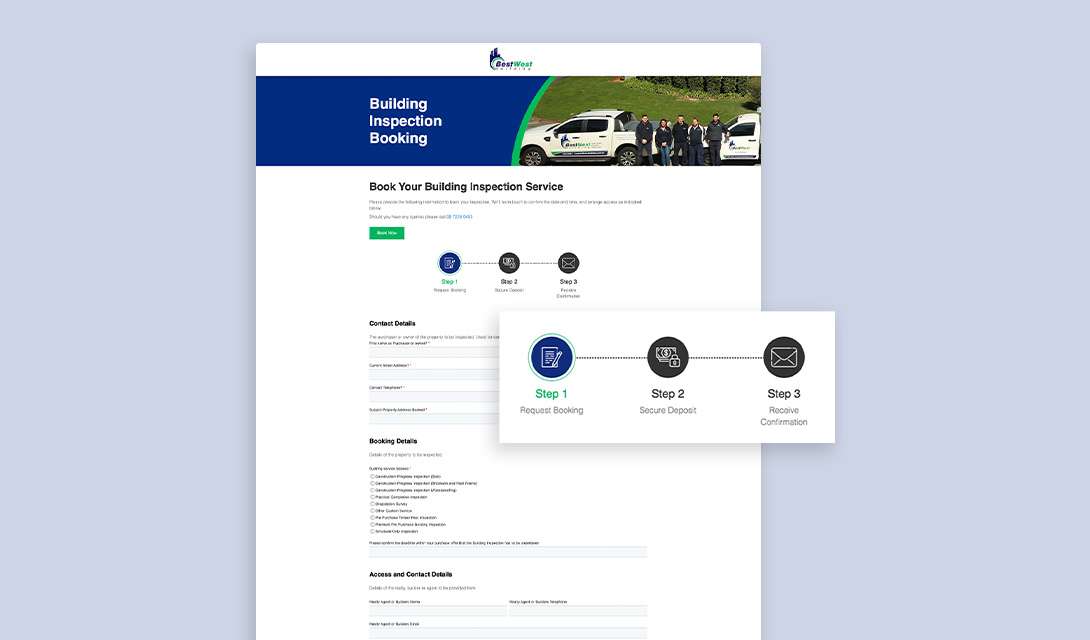 Since implementing HubSpot Marketing Hub for Bestwest, they have started to see some incredible results. They have significantly cut down on admin time and now have a successful lead nurturing process in place, meaning that their business is scalable.
Some key results to note are:
88% revenue increase in September 2021 (YOY)

Doubling revenue target in FY 20|21

14.10% increase in the number of bookings made (June - August 2020 vs June - August 2021)
20% decrease in manual admin tasks freeing up time to spend elsewhere in the business
Digital marketing results (June - August 2020 vs June - August 2021):
202.17% increase in new website traffic
14.61% increase in conversion rate
Impact
Bestwest has plans to bring on more staff later this year and scale the business. By implementing further automations within HubSpot and developing it from a project management side, it will free up more of Charlie's time and allow other staff members to collaborate and manage the process.
View the site
View more success stories