Instant visibility of business performance with HubSpot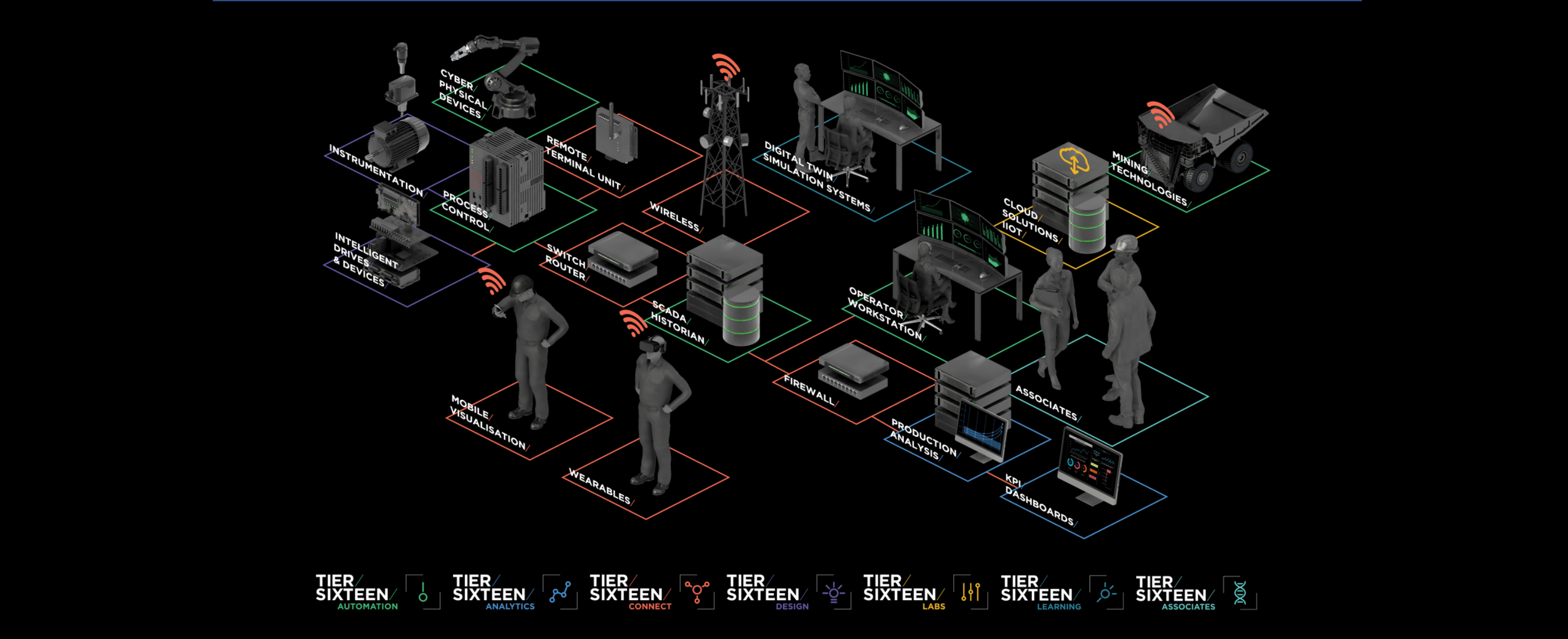 About Tier16

Tier16 is a WA-based Industry 4.0 systems integrator, who enable companies to bridge the physical and digital world through industrial automation, industrial IoT and real-time data exchange and visualisation.
The challenge
Tier16 previously utilised customer relationship management (CRM) software to manage email automation and their deal pipeline. The team began to identify limitations with the platform, which sparked their search for a more holistic sales and marketing (CRM) system to manage and handle business operations.
One such limitation was generating reports. It was a manual process, with data collected from multiple sources, such as the accounting software, CRM and individual email communications. This was a day's worth of work for the office manager, who relied on multiple people supplying information that often needed chasing up. This process involved a lot of back-and-forth emails and put pressure on the office manager to ensure the data required was correct and on-time to present to the directors.
Being a manual process meant that reports were outdated as soon as the data had been provided. Tier16 reached out to us to learn more about how HubSpot may be able to solve its problems.
The solution
Discovery workshop
As with all of our projects, we started with a discovery workshop. This is to learn more about Tier16, their problems, and how we might be able to provide a solution. We met with key team members to understand the needs and uses of a CRM across different areas of the business.
During the workshop, we identified many limitations in the sales reporting process. From this, we identified the following goals for the project:
Architect the CRM to provide a single, accurate view of a prospect and all of their touchpoints
Create performance and activity dashboards to ensure accurate reporting to drive strategic decisions
Train the Tier16 team in the optimal use of HubSpot to increase business efficiency
Audit existing data and configuration of the portal to ensure ease of maintenance and reduction of double handling.
Reporting and dashboards
After assessing the needs of various team members, we identified the need for a comprehensive suite of reports. In total, more than 70 custom-built reports were created, all of which are being used by the sales team. The team have five key dashboards which house these reports, including monthly sales, performance and activity, lead management, engineering utilisation, and quarterly KPI reporting. All of these allow the team to access the data they need, at the click of a button, with the confidence that it is real-time-data.
HubSpot training
We completed the project with a training session for the team. We presented the dashboard and reports, and trained the team on how to add new deals into the pipeline. The team showed great enthusiasm for the platform, and adoption has been successful, They can be attributed to the office manager who has done a brilliant job of motivating and driving the team to use their new tool.
The results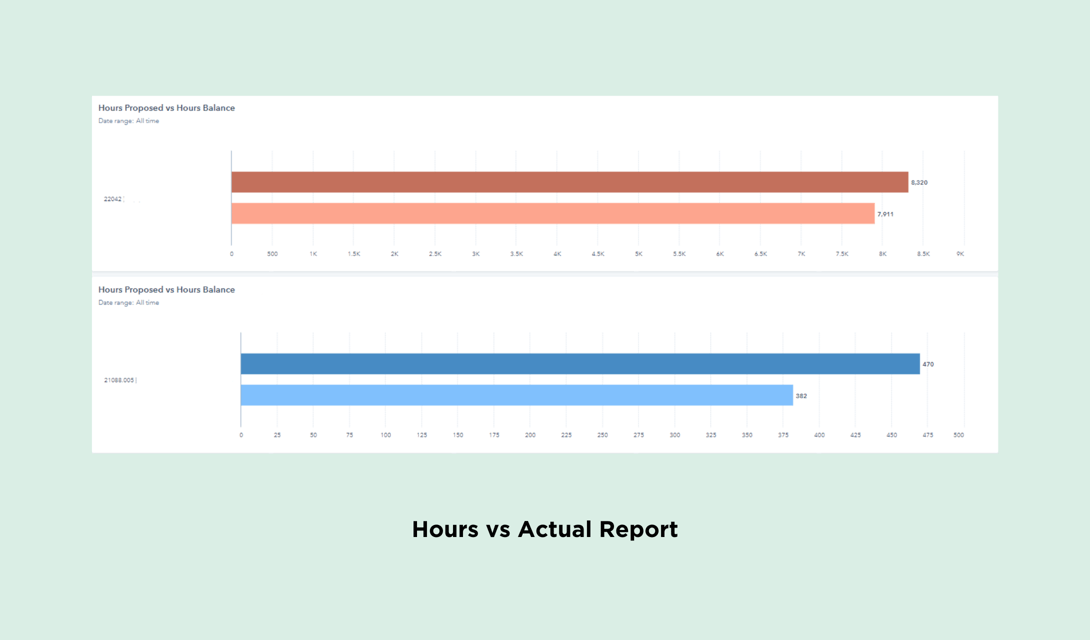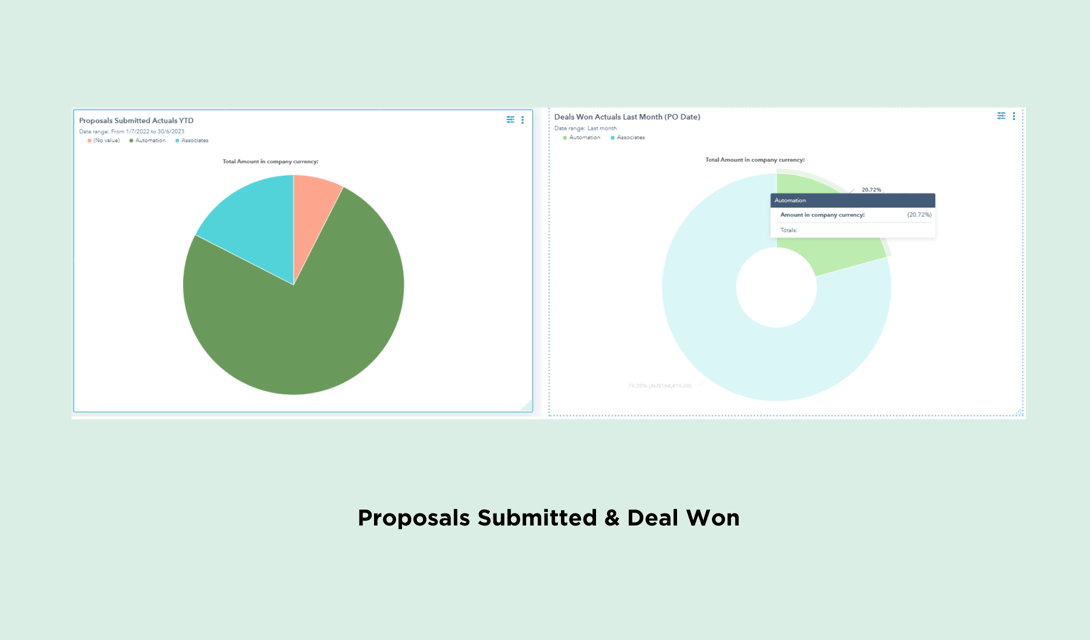 The results
Tier16 have a large suite of reports at their fingertips, some of which are among the best we have seen.The entire team are seeing significant benefits from having clear visibility of what's happening in the business, in real-time. It allows the business owners to see a snapshot of the business' performance at the click of a button, helping them make accurate business decisions when needed.

The office manager has saved approximately 4-6 hours per week by eliminating the need to create reports manually. Her role now is to review and analyse data, rather than collate it.
What's next?
Now that we have ticked off all the initial project goals, we're working with Tier16 on the next phase. We are looking at integrations with project management and timesheeting platforms, which will further reduce manual tasks.
HubSpot has been a great move. It's streamlined our lead management process to one place, allowing better follow up processes. It is extremely helpful having emil tracking available directly from our emails to ensure communications are available to the whole team and not locked away in someone's inbox.
It was great having ALYKA complete the transfer of all our data into the new system as it involved a lot of set up and mapping. Now it's up and running, it allows us to easily see where the data on a report is coming from and quickly update filters to look at different periods of time.

Kelly Evans Office Manager