A cutting edge CMS solution to power a digital city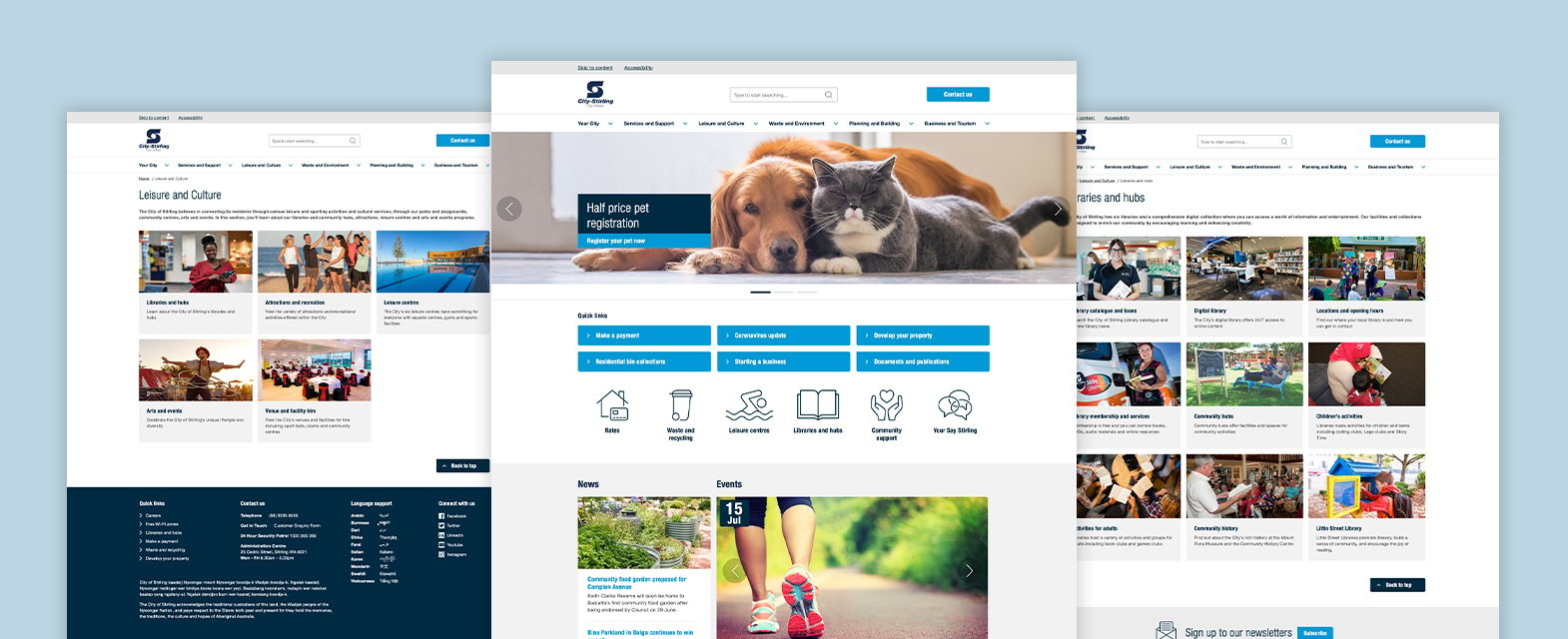 About City of Stirling
With a thriving population fast approaching 20,2000 and a total land area of over 100km², the City of Stirling is one of Western Australia's major local government councils. They provide a wide range of over 200 services, activities and programs to their community.
They strive to empower their community with information on living, visiting, working, and investing efficiently in the City of Stirling.
The challenge
Based on feedback from stakeholders, the old City of Stirling website was difficult to navigate, wasn't responsive on all devices, information and documents were difficult to locate or understand, and the design was outdated.
Their community needed to have the opportunity to bring matters of concern to the City's attention. The old website did not have the functionality to enable the community to submit petitions online.
Accessibility was another challenge as the old website did not provide any language support for members of their diverse community who have English as a second language. This meant that these customers were disadvantaged from accessing basic information about the City's services via the website.
The solution
For the City of Stirling, we used a combination of user research, prototyping and user testing.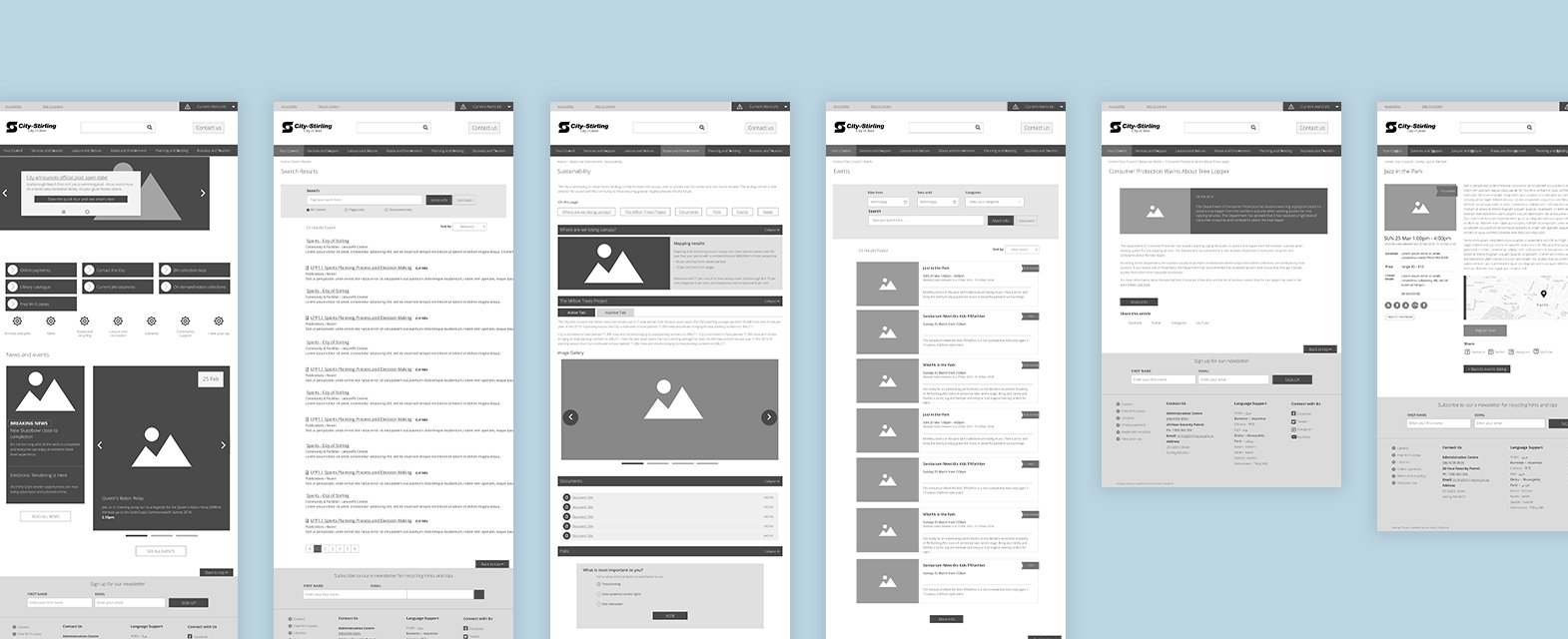 User Research
We had to do extensive pre-interview research (in close consultation with the City of Stirling) to understand the specifics of these user needs, their processes and the right questions we needed to be asking.
Prototyping and User testing
This process involves creating a sitewide prototype and providing it to users to test, making note of where and why they hit roadblocks. To get reliable data and the best UX results, the magic number for user testing is actually only five users. Any more than that and you'll just be finding the same issues over and over again.
The results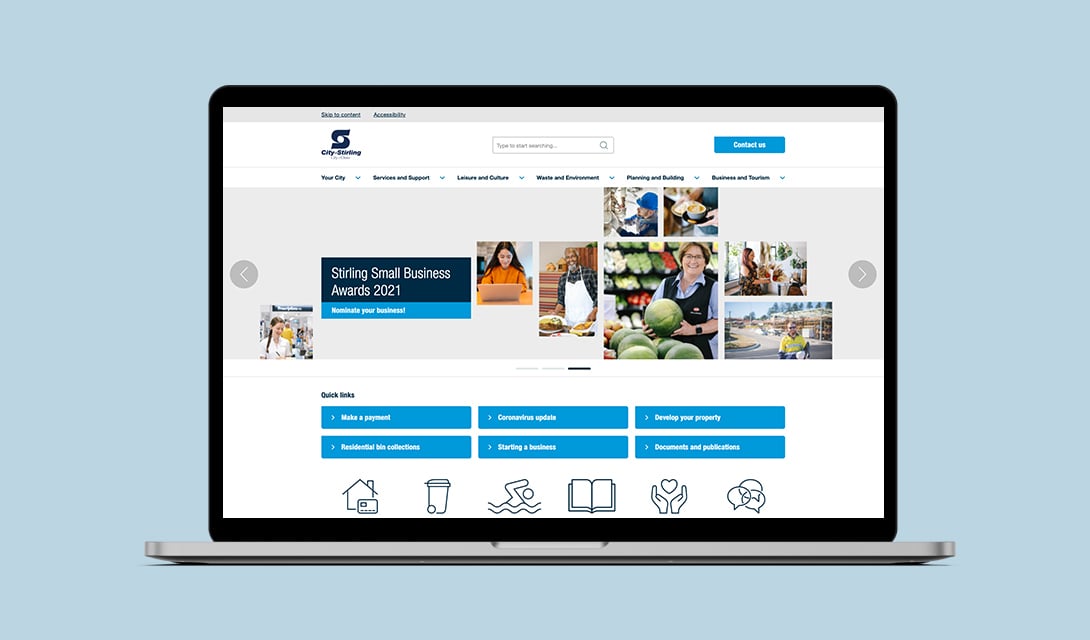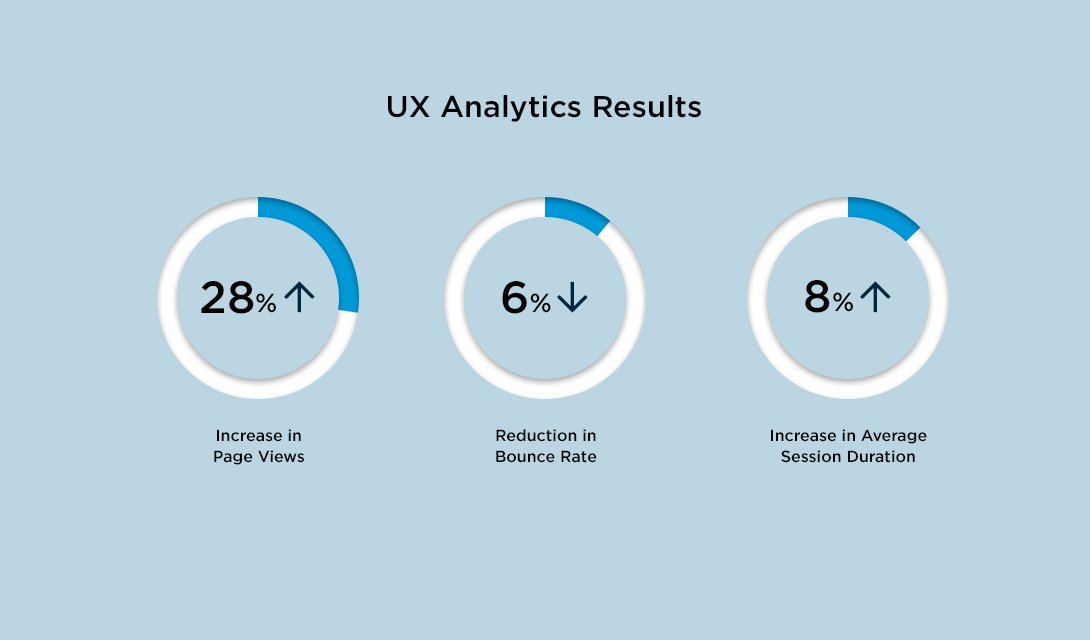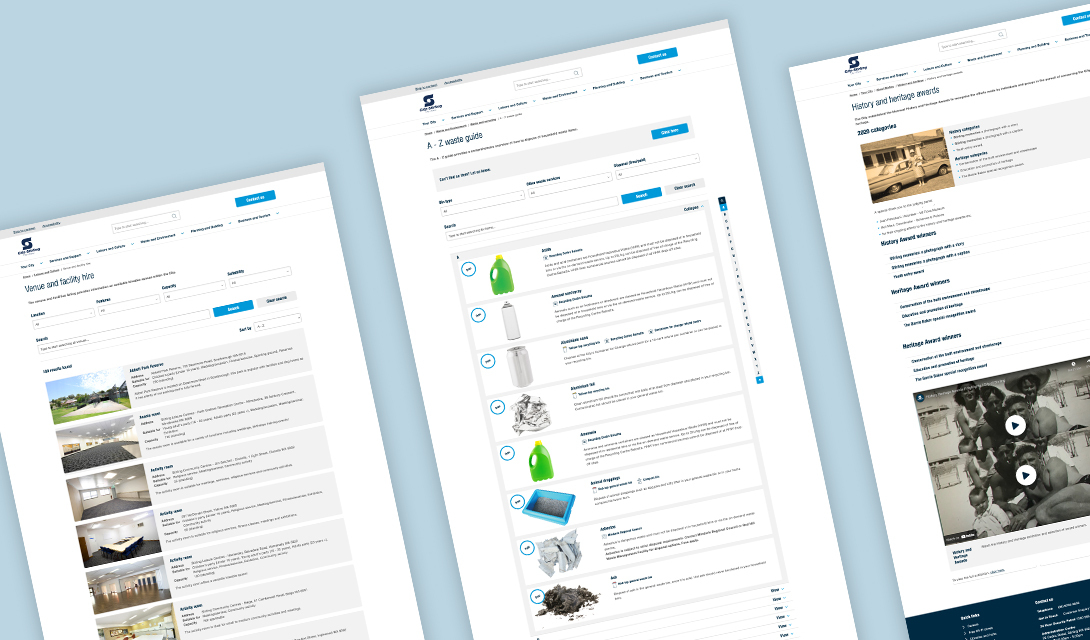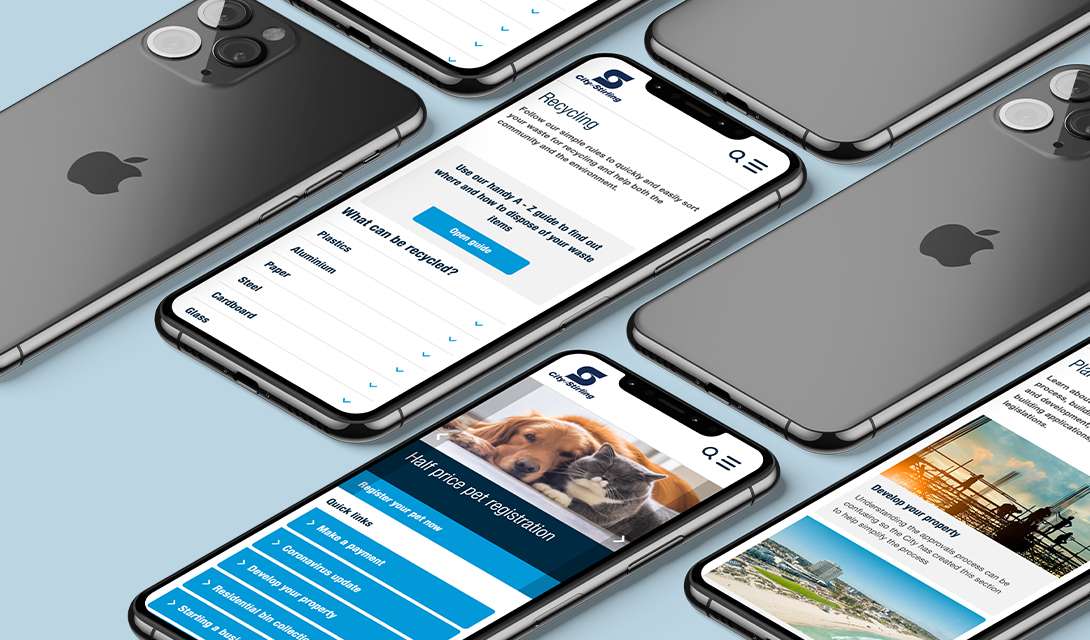 For the City of Stirling, their new website represented a chance to meet their technology and business goals of implementing a cutting edge CMS solution that aligned with the City of Stirling's digital strategic objectives, enabling them to work towards becoming a digital City.
ALYKA has been able to help implement technology that will empower their community to live, visit, work and invest efficiently in the City of Stirling.
We asked the City of Stirling, following an extensive UX project as part of developing their new website to report back to us on the value of UX for them post-launch.
Analytics since launching the website are as follows:
7.41% increase in new users
27.87% increase in page views
6.33% reduction in bounce rate
8.45% increase in average session duration
During a recent survey, which assessed the effectiveness of the new website, the City of Stirling received the following results:
97% of users agreed that the website redesign was an improvement
97% of users agreed that they could locate information easily on the website
100% of users agreed that information was written in language that is easy to understand
94% of users will use the City of Stirling's website as their main source for information going forward
In terms of feedback, there has been an overwhelmingly positive response to the launch of the new website, both internally and externally. The City kindly provided some of that feedback below.
View the site
I've been using the agendas/minutes section of the website quite a bit over the past few days and it's a great improvement on the previous version, especially having a decent search function. Thank you for making the website so easy to navigate.
Stuart Jardine Chief Executive Officer/City of Stirling