A fresh new suite of brand assets to educate students and grow agriculture knowledge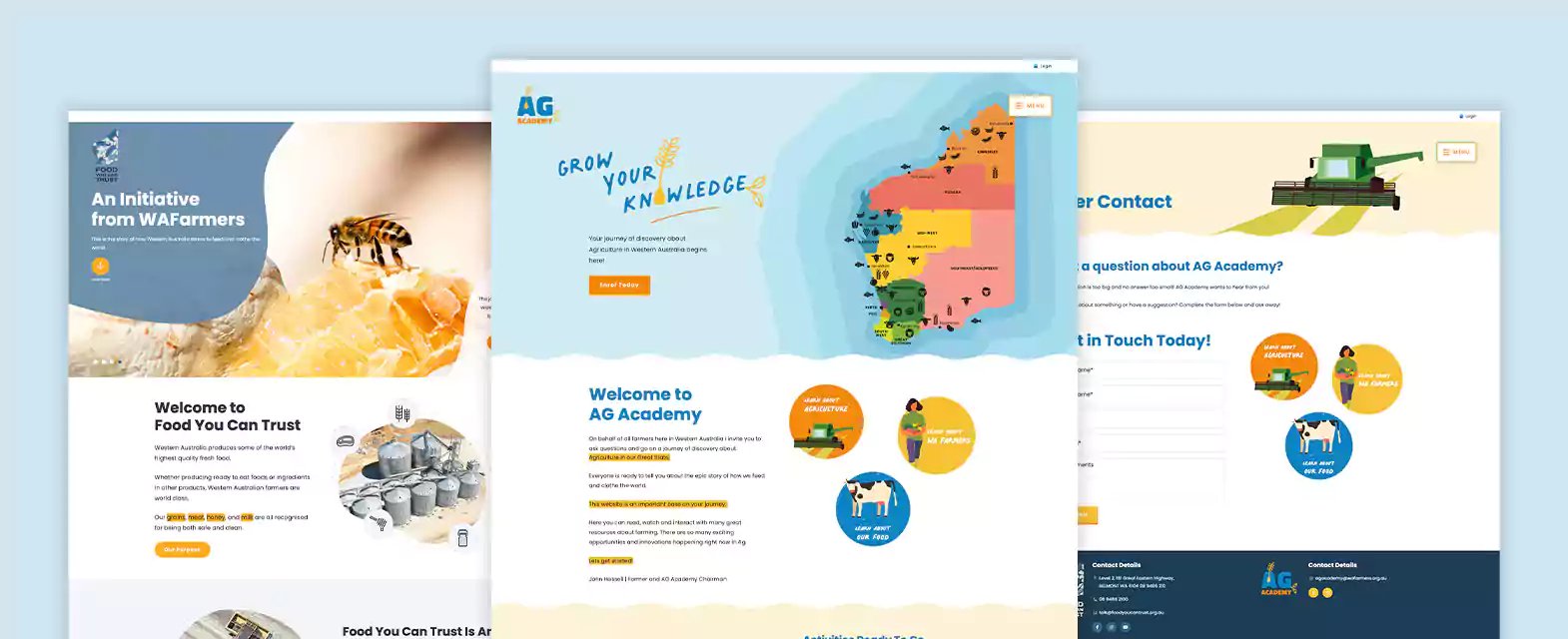 About AG Academy
Food You Can Trust is a project from WAFarmers that focuses on communicating the value of farming in Western Australia, and its contribution to the nation and the world. They created AG Academy to educate primary school students about agriculture.
The challenge
The Food You Can Trust logo had a wonderful and intricate design, representative of all stakeholders, however, its brand does not speak to the AG Academy target audience of young children. The new branding needed to appeal to primary school students, with vibrant colours, and still be representative of the Food You Can Trust brand overall.

Once the new branding concepts had been designed, they then needed to be rolled out over the website and other assets. The challenge was to create something that is fun and easy for the children to interact with but also fulfils their educational needs and appeals to the teachers.

We then had to merge the two brands together seamlessly, before rolling them out across the website design.
The solution
For AG Academy, a data-driven approach to their branding was crucial. With several different stakeholders' needs to tie together, the end result had to bring these together in a visually appealing and easily understandable way.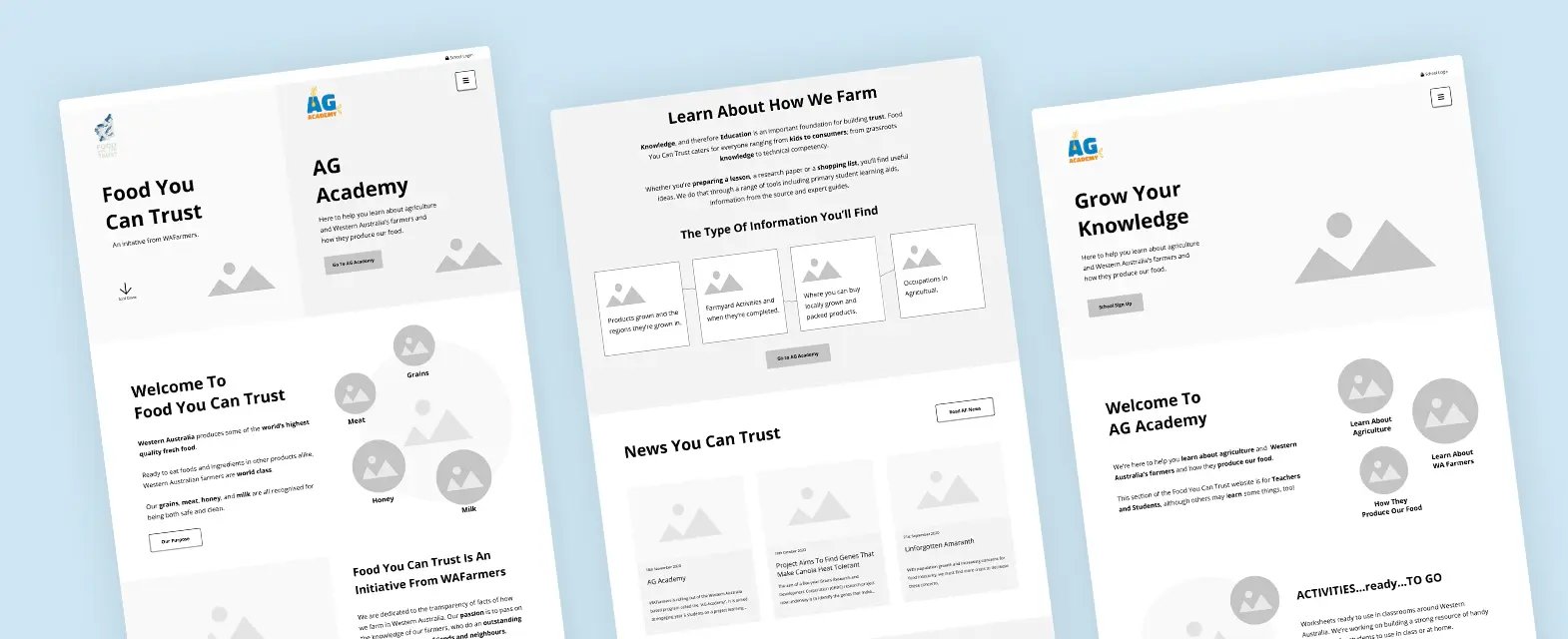 User research
For this project, we needed to have a grasp of both the students and teachers language usage, motivations, challenges and expectations so we could deliver a great user experience. They provided us with feedback on the initial concepts, which allowed us to move forward with a design that appealed to the needs of the end-user.
Data-driven branding
Data-driven branding is about making brand decisions based on customer information. In this case, we took the learnings we gained from the user research stage and implemented them into our brand design. Following that, we rolled out their new brand identity across two different websites to help tell their brand story.
The results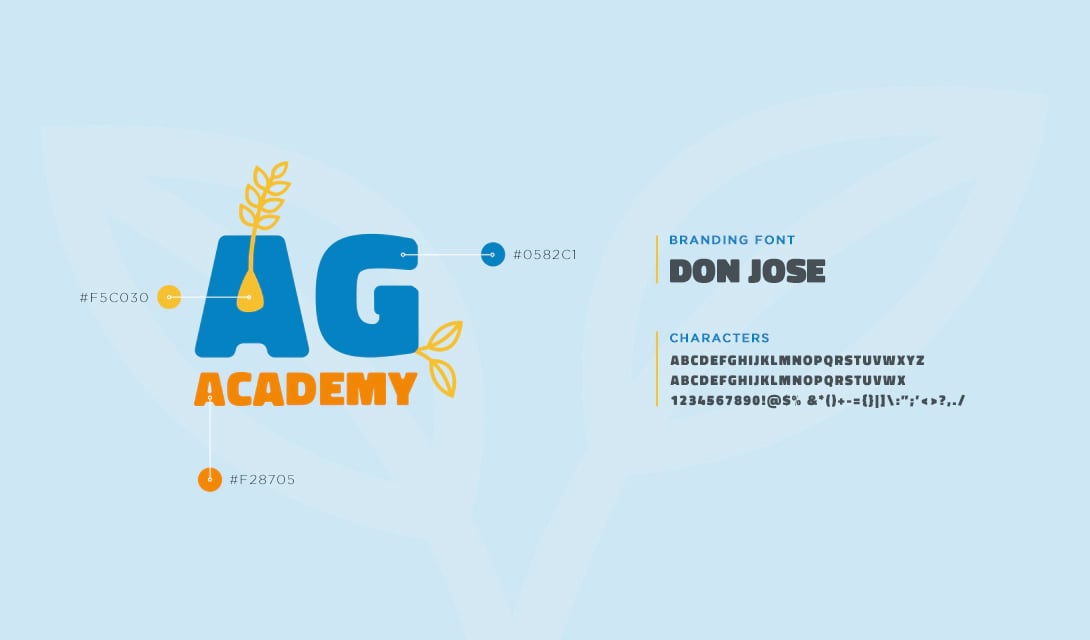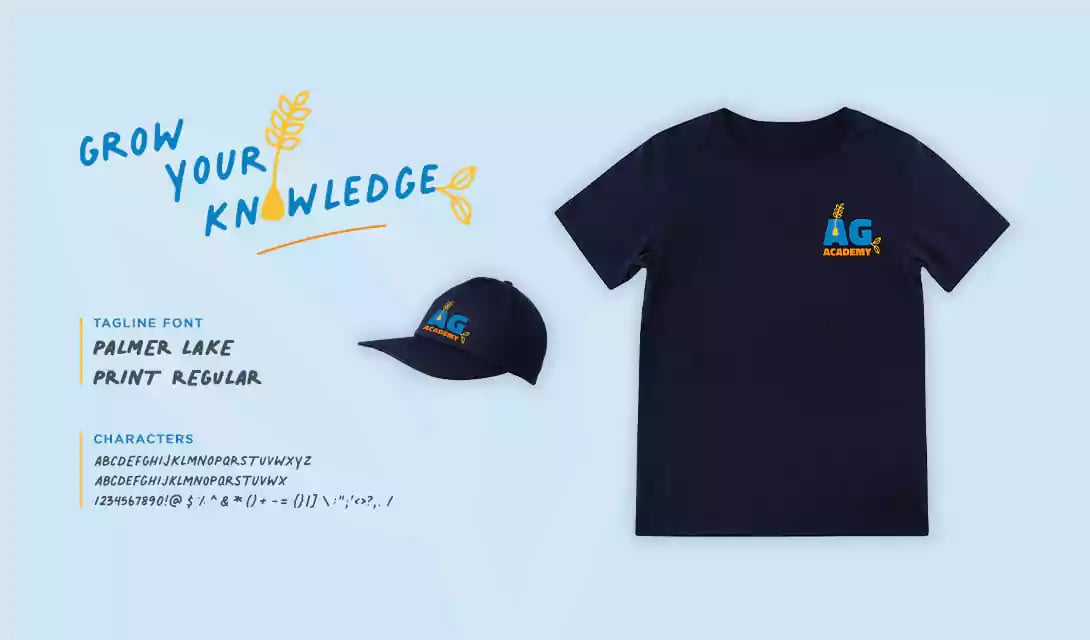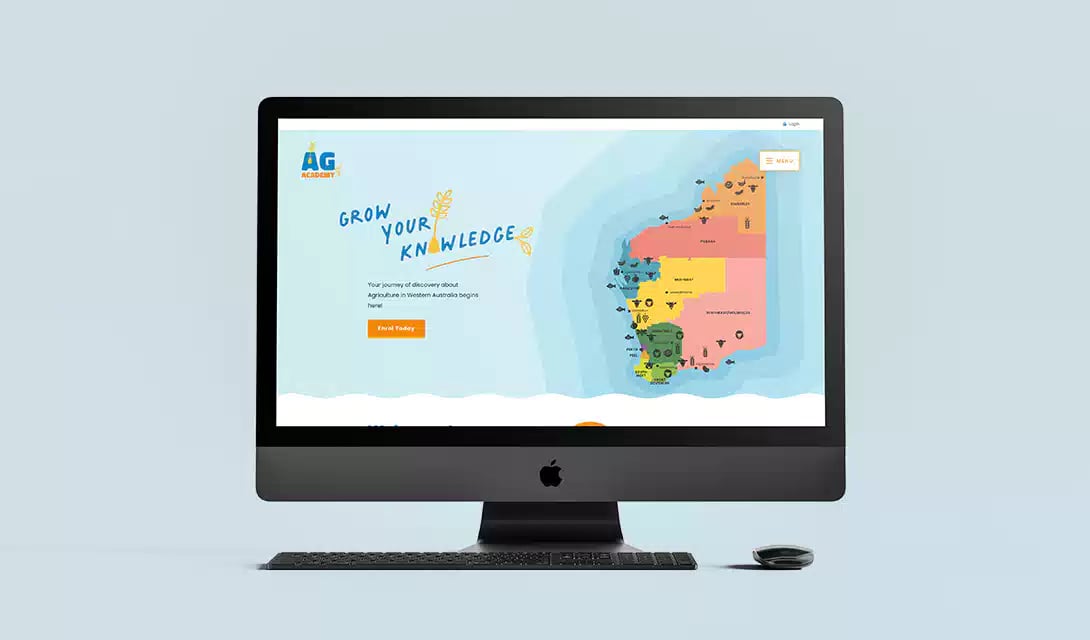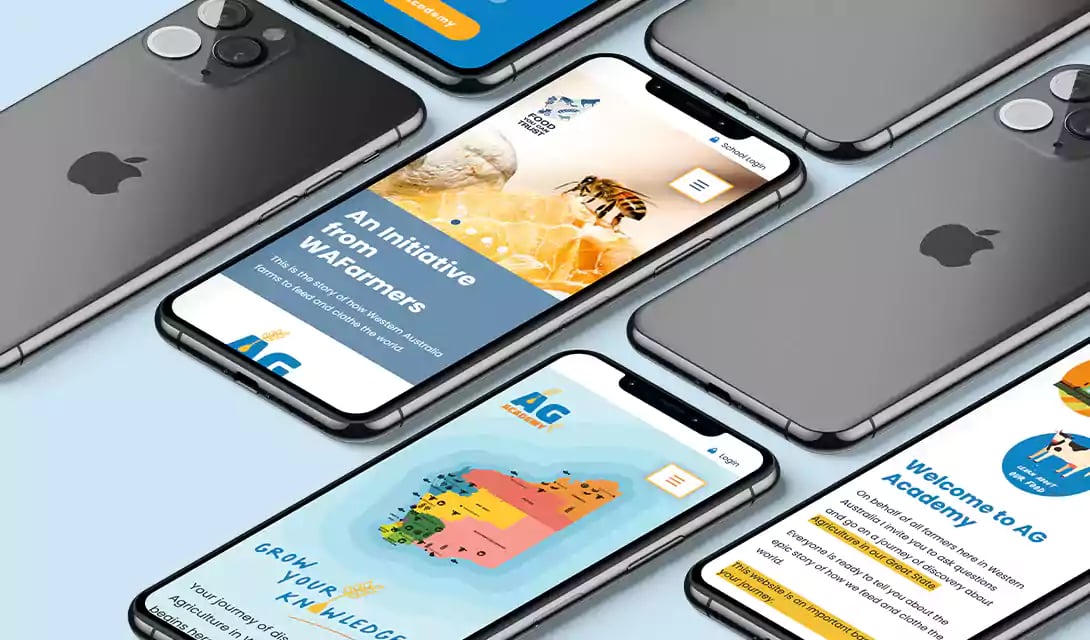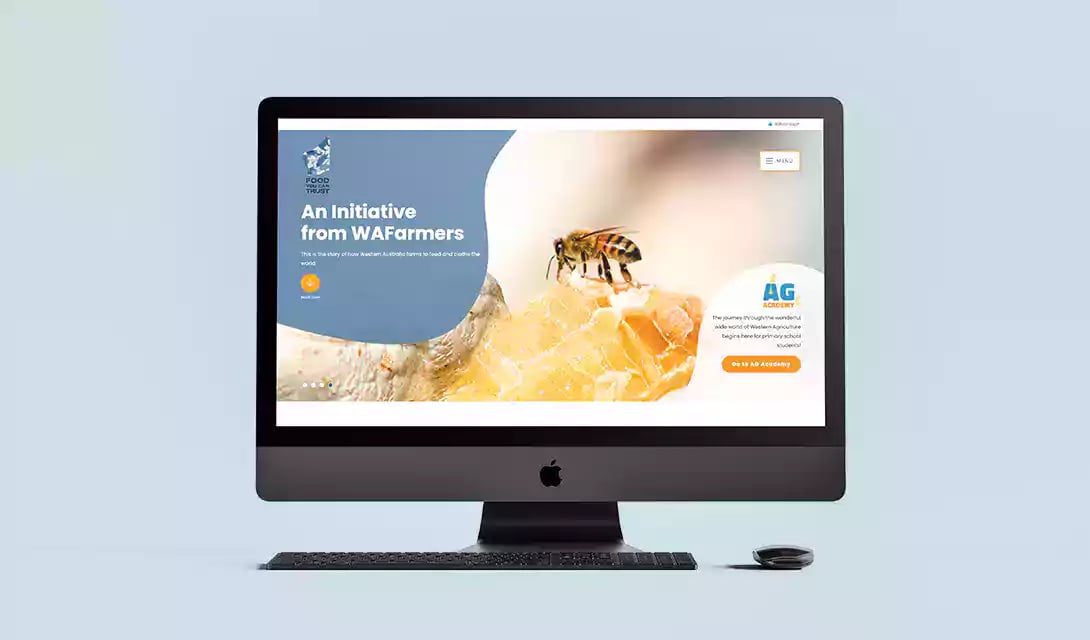 Following the launch of Food You Can Trust and AG Academy's new branding, we have received great feedback from both students and teachers who have started using the new website.
View the site
View more success stories