How Canva Brand Toolkit empowered the team at Artsource to create branded collateral internally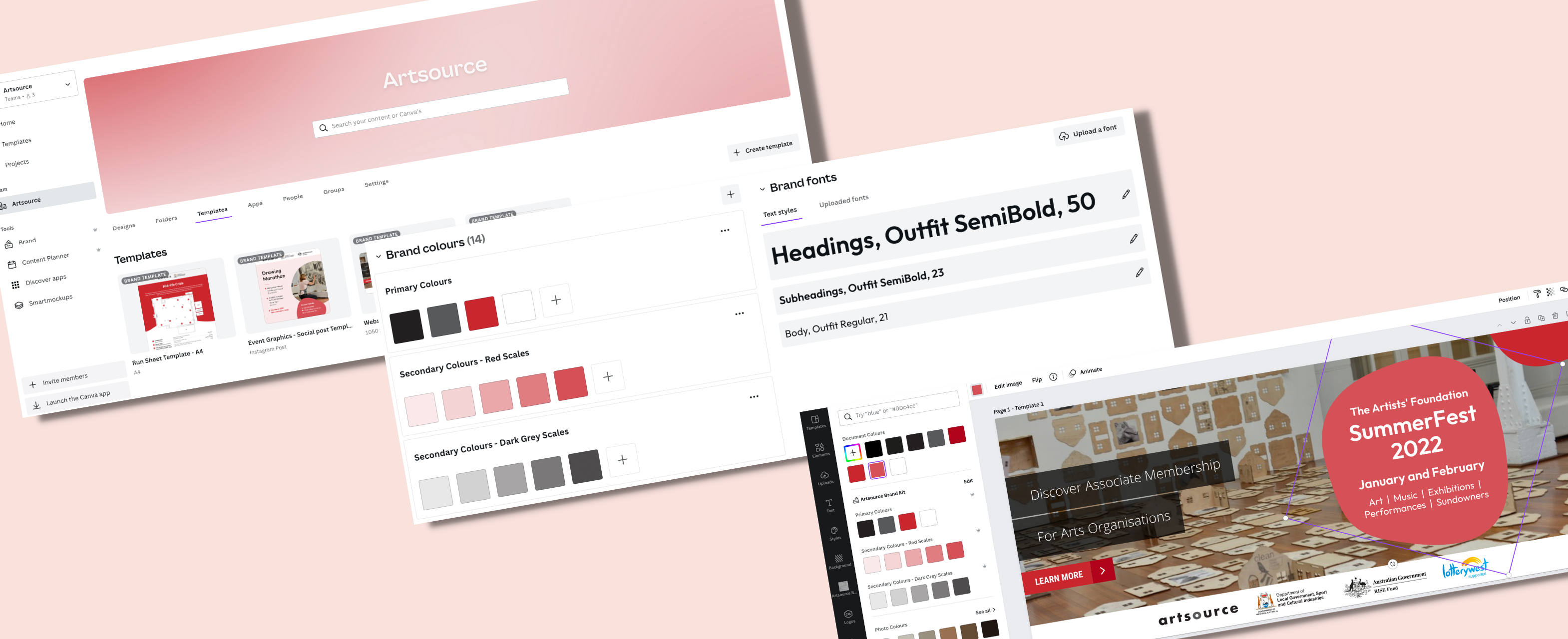 About Artsource

Located in Fremantle, Artsource is the sole organisation in WA dedicated to serving the professional needs to visual artists and championing the visual arts in the community. Artsource also seeks to influence, inspire and empower artists to act as free agents by setting plans, and goals, developing strategies, self-regulating, reflecting and making adjustments, to realise them. Artsource provides three pillars of support for artists, members and the community, and these are Services, Education, and Social Enterprise.
The challenge
Being in the arts industry, the branding and presentation of Artsource's collateral are expected to be of high quality. With a small marketing team, Artsource didn't have internal graphic design resources or expertise. This meant it was a time-consuming and difficult task for them to create branded collateral that would meet the high expectations of their audience. Additionally, being a Government-funded organisation, they didn't have the budget to engage a freelance graphic designer on an ongoing basis to create their collateral.
The solution
After an initial chat with the Artsource team, we found there were three main designs that the team use on a regular basis. Not being proficient in the Adobe Suite such as Photoshop or InDesign, the team needed an easy-to-use platform that would make creating branded collateral a quick and simple task. We recommended Canva Brand Toolkit, and created templates for the three most used designs; a room sheet for their events, event graphics, including a flyer and social media image, and a hero banner for their website.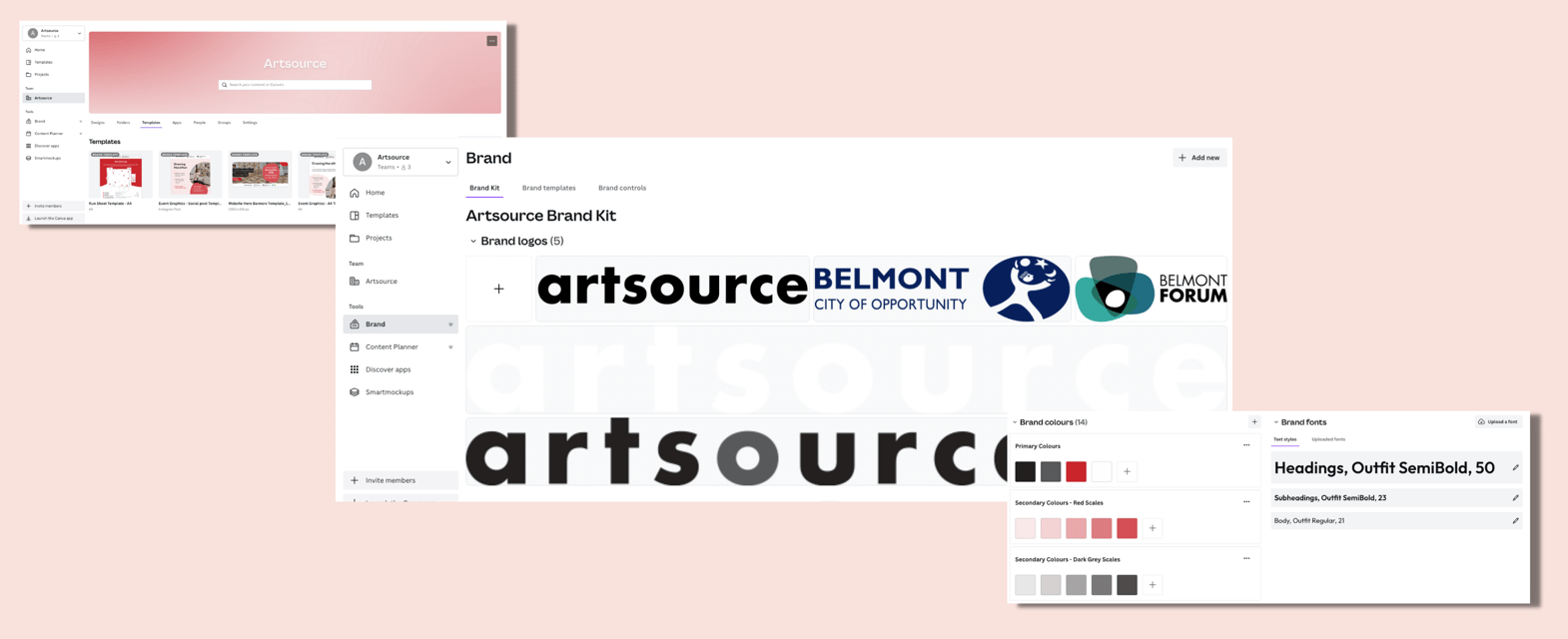 The results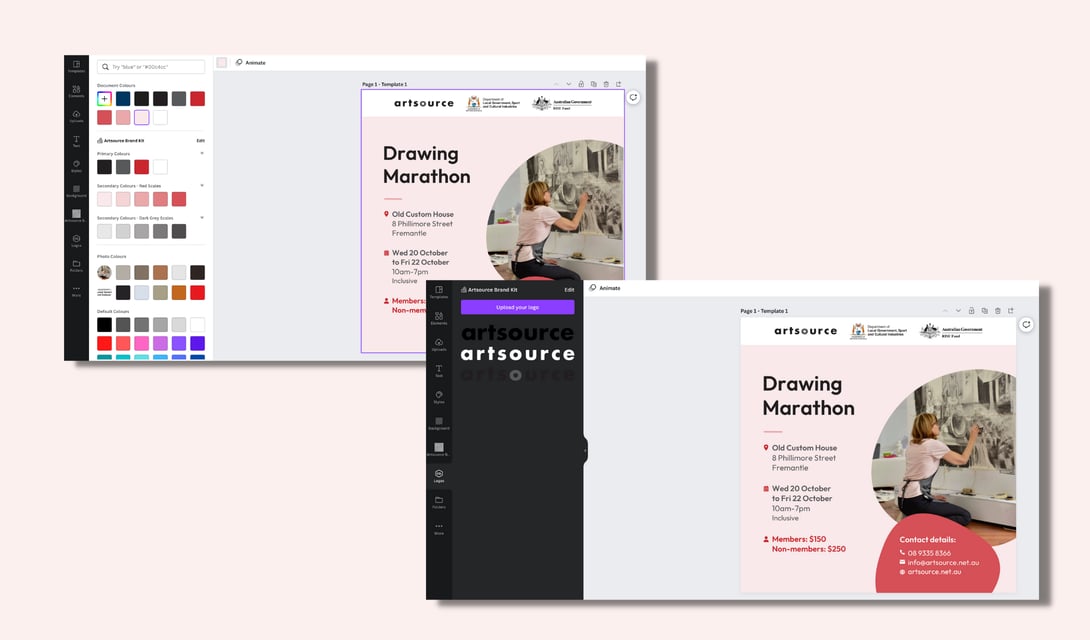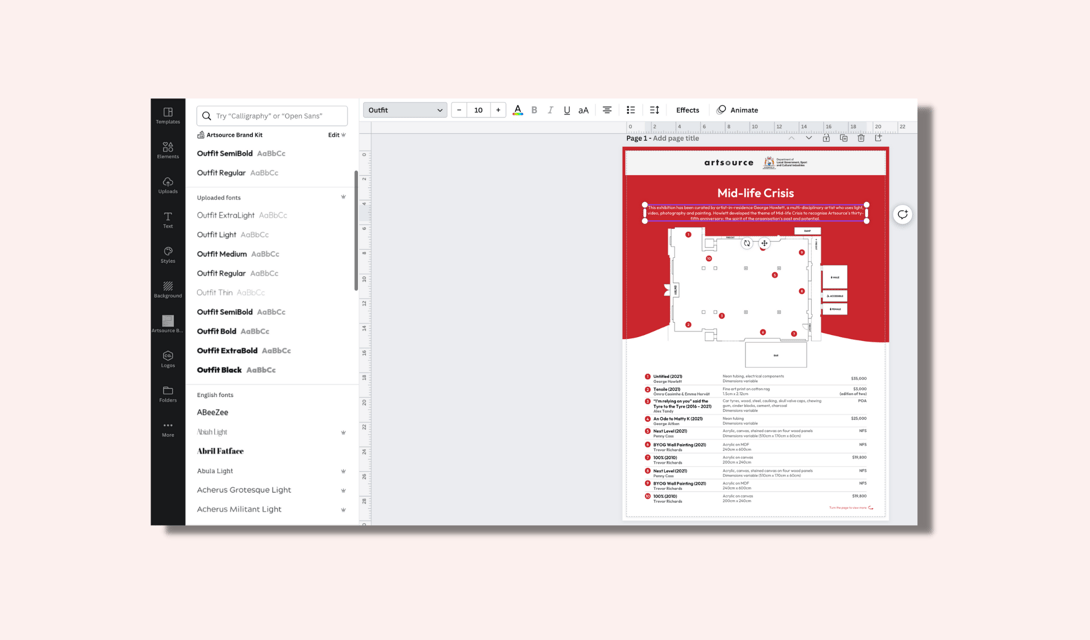 Brand kit
We started the project by building the brand kit. By uploading logos and setting font family and colours, it means that all templates stay strictly within brand guidelines.
Templates
Next, our graphic designer designed their new collateral and created templates in Canva.
Onboarding
Once we had the templates ready and the folder structure organised, we provided training to the Artsource team to ensure they could easily create collateral from the template we provided.
Over the years, our branding had become inconsistent and was in need of a refresh. It was hard for us to create collateral because none of us here are graphic designers. The team at ALYKA recommended their Canva Brand Toolkit, and this has been a lifesaver for us! What used to take us hours and a lot of frustration to create a social post or update our website hero image, now takes just a few minutes. Plus, because we're using the templates, we know it's always on brand. Canva is an easy-to-use platform that all of our team can use.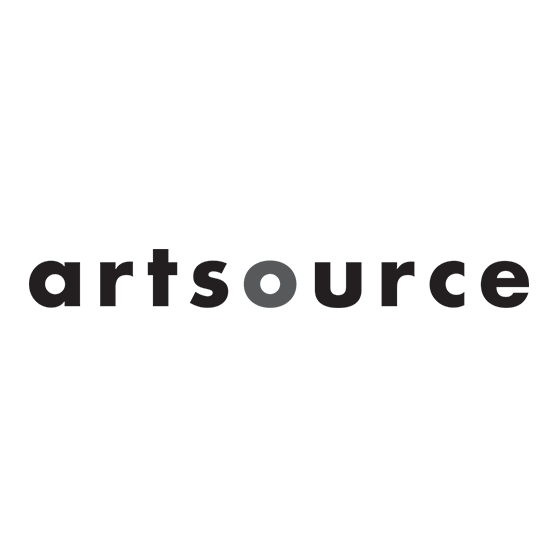 Stirling Manager