Brand X-cellence for WA radiology clinic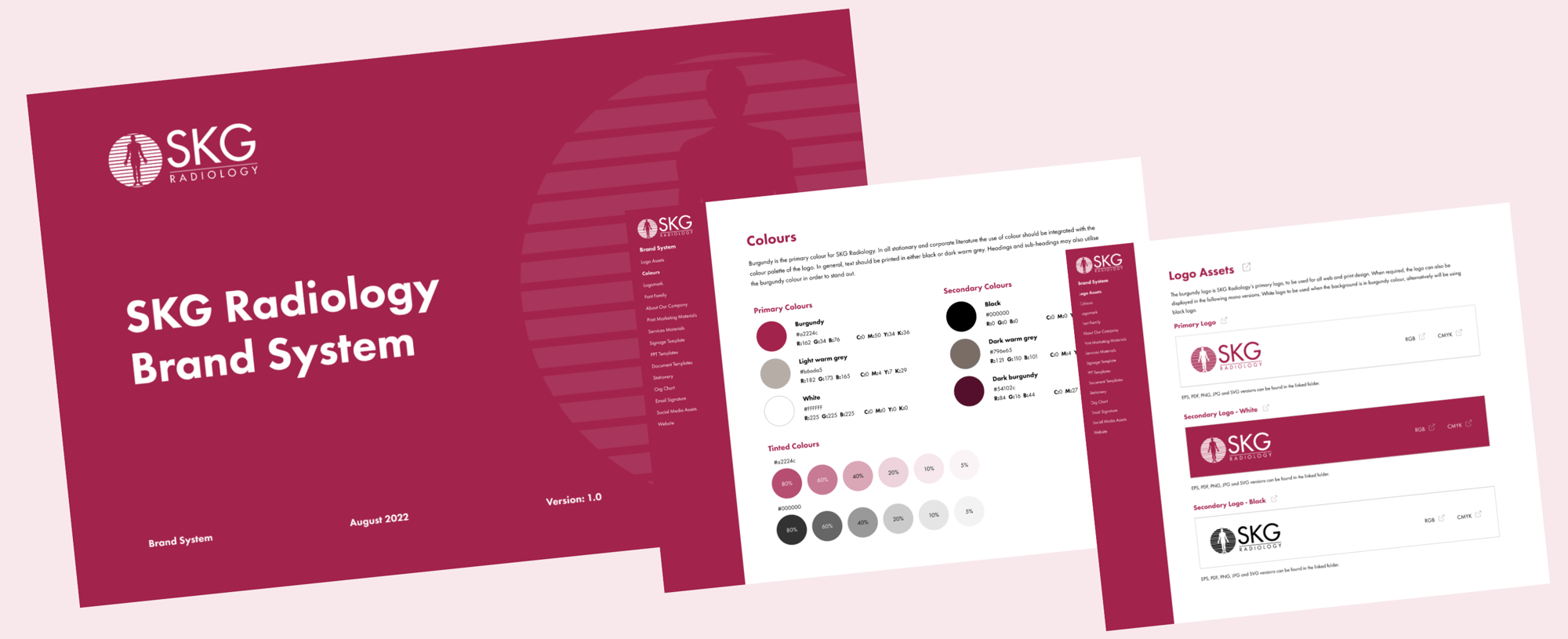 About SKG Radiology

SKG Radiology is one of WA's largest radiology providers, with over 40 years of experience. They have grown rapidly over the years, and now have 20 convenient locations across the state, offering services including ultrasounds, x-rays and biopsies.
The challenge
Maintaining a consistent brand becomes a difficult task when a business experiences growth. With more and more team members accessing and applying brand assets, the need for an organised way to share marketing resources becomes apparent.

SKG Radiology's head office had created brand guidelines, but feedback from the internal team indicated that it was difficult to locate up-to-date assets, which resulted in different versions of the logo being used, among other brand variations. This began to create a misaligned brand, and risked causing confusion for clients.

SKG Radiology was looking for a way to make it easier for the internal team to access branded materials to achieve a consistent brand identity across their 20 clinics.
The solution
The Brand System
A Brand System stores brand assets in one visual, easy-to-navigate platform. It acts as a go-to location to store and share marketing assets.

For SKG Radiology, we began by auditing their existing brand assets, and how they were organised and used across the team. Then, we created personalised categories within their new Brand System that made sense to the people who would be using it. Take a look at the images below for a sneak peek at their Brand System.

The project was completed with team onboarding so to ensure successful rollout company-wide.
The results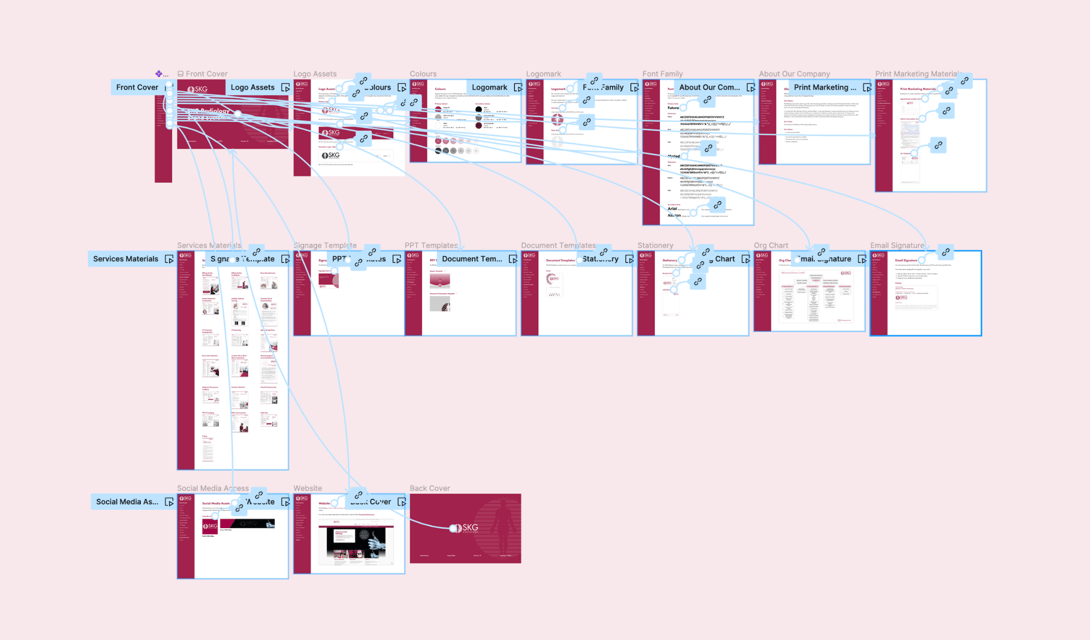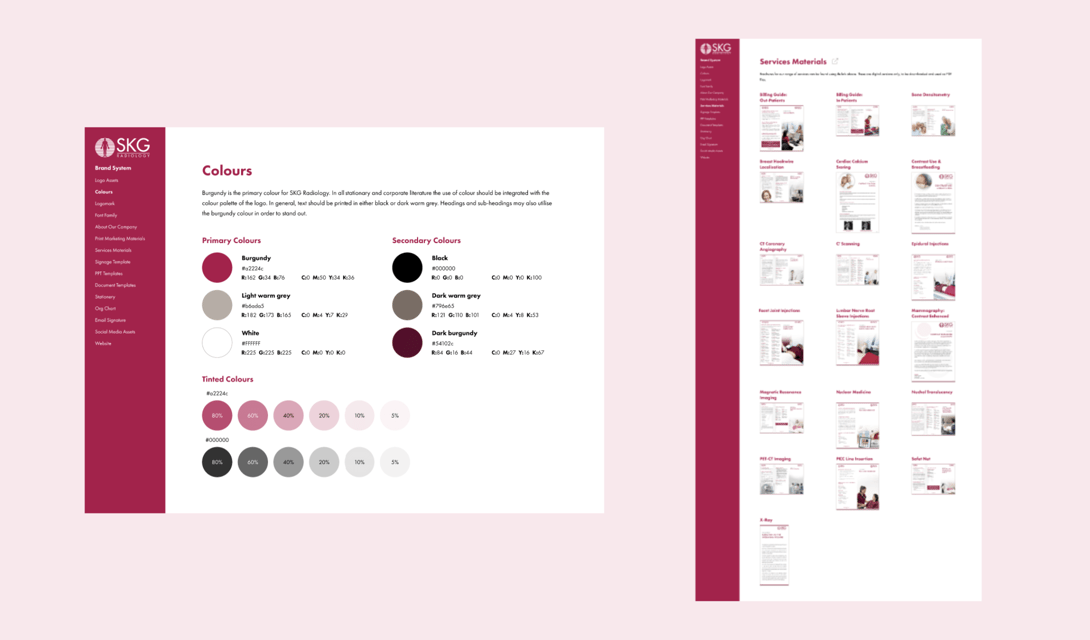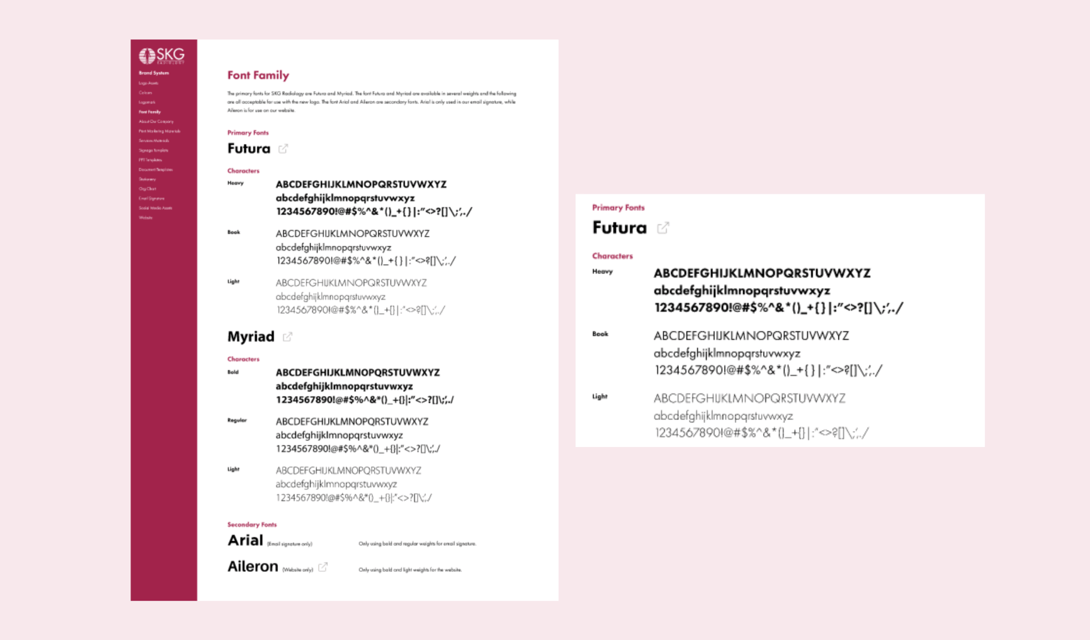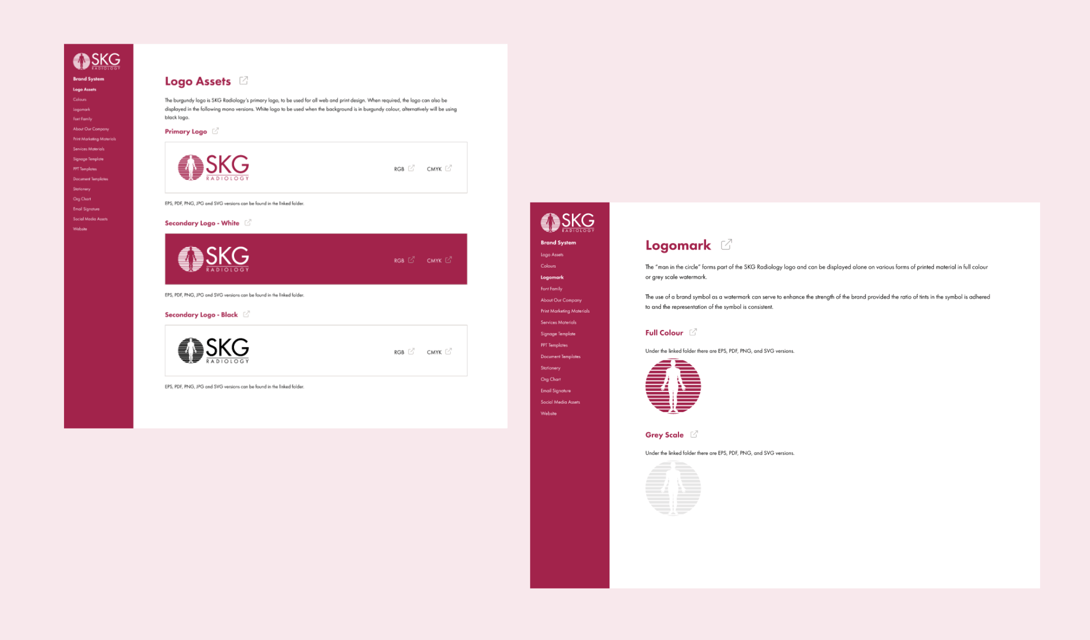 The SKG Radiology Brand System has met the project's goal of providing an easy-to-use, visual platform to share brand assets. Additionally, the Brand System is shared to external partners when logos and other brand assets are required.
Key results:
Brand consistency - the team has seen a reduction in the frequency of old logos and assets being used across locations
Efficiency - emails asking for brand assets have been eliminated with saves time
Empowerment - all team members are confident that they are using the correct brand assets when creating marketing collateral.
The team at ALYKA are great to deal with all the way through the project, particularly the Head of Design, Xixi Ma. Continuous communication and clear project expectations were a highlight for myself and my team. The Brand System itself has improved our efficiency and made the sharing of marketing assets simple, quick and easy. Thank you, Xixi and the ALYKA team.

Lee Parker Sales & Marketing Manager