Web Strategy
A web strategy will define the website requirements you need to achieve your SMART goals. It may also include a functional scope and a technical scope.
Functional scope
A functional scope contains the high level detail of what the website needs to do. It includes details on how the website should behave (the workings of specific features, modules, 3rd party integrations, form fields etc) according to the proposed user journeys.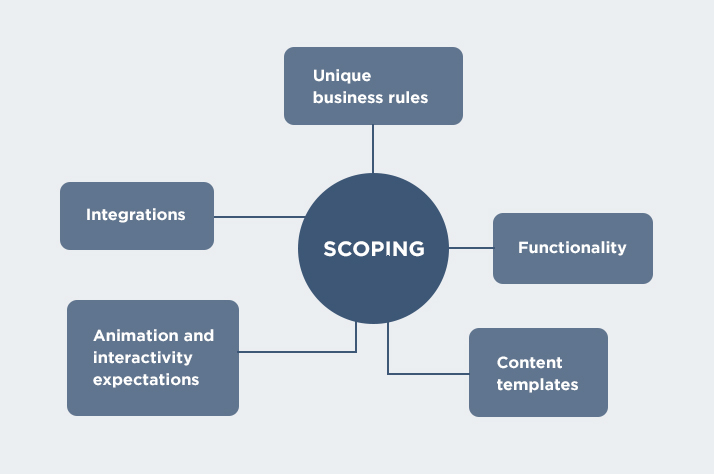 Technical scope
A technical scope contains the granular detail of what the website needs to do and generally includes:
Functionality
Unique business rules
Content templates
Animation and interactivity expectations
Integrations
The scope document greatly reduces risk while greatly increasing the chances of a smooth and successful website build. All parties (client, agency and any 3rd parties) are on the same page from day one.