A much-needed brand refresh to position Emerark as an industry leader in a competitive global market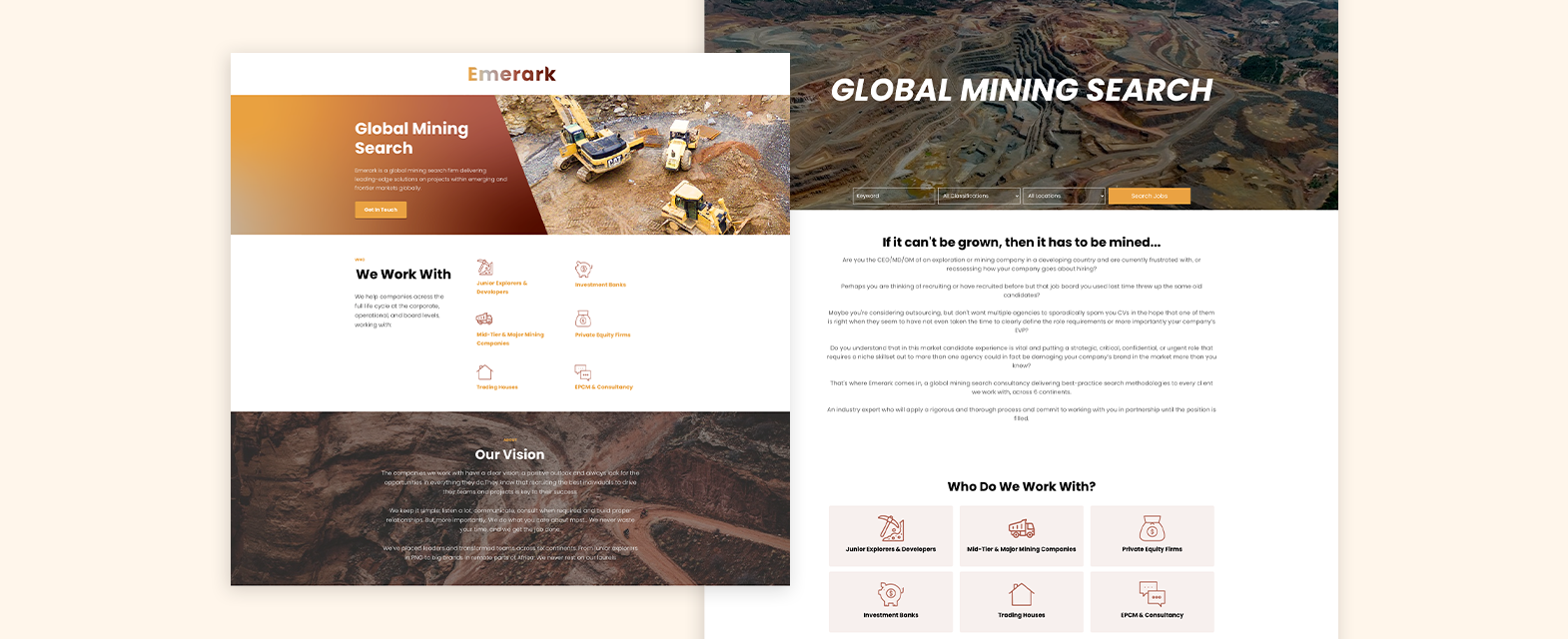 About Emerark
Emerark is a global mining search consultancy based in Perth. They use best-practice methodologies to help mining and exploration companies in developing countries across 6 continents, successfully completing search mandates across 21 different countries.
The challenge
Emerark position themselves as professional search consultants in the mining industry, but unfortunately, their branding did not reflect this. The founder had identified that their previous branding had become outdated, and was in need of a brand refresh. Their branding was not aligned with their message and was letting them down, allowing their competitors to shine above them.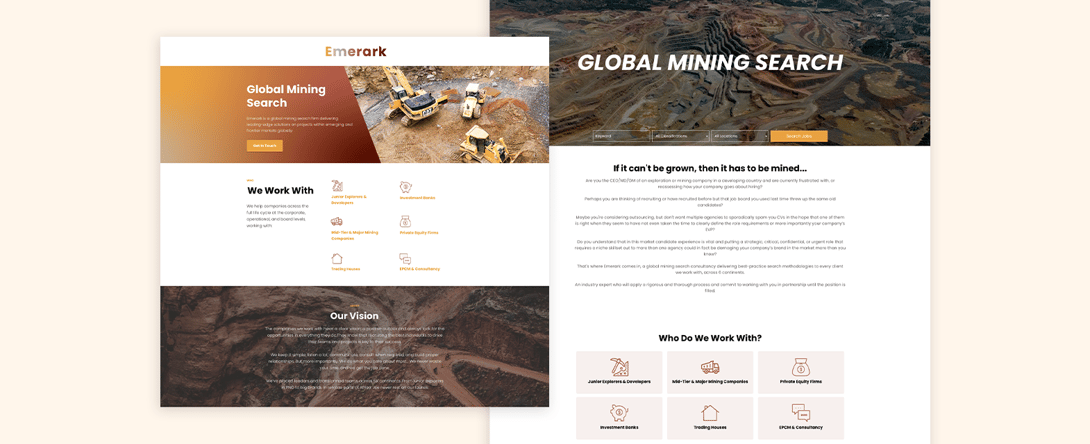 The solution
Branding workshop
All of our projects start with a workshop, where our team meets with the client to learn about their business. It's an important part of the process, since it gives us the opportunity to learn about the goals of the company, understand their vision for the future, and identify what sets them apart from their competitors. This gives us an understanding of the direction we should go in to deliver results that exceed their expectations. From the branding workshop, we take away keywords about Emerark's services and values, which became a starting point for the brand refresh.
Design refresh
The keywords we focussed on were global, innovation, modern and professional. Our design team got to work on creating design concepts with these words in mind. Colours, styling, typography and more were selected based on these keywords. Fonts were hand-drawn to create custom fonts that truly represented Emerark and their vision.
Once the initial concept was created, we then began the testing process. We looked at how they looked on both light and dark backgrounds, what they looked like with other colours, how a tagline would fit in, and mock-ups on stationary so that the client could really get a feel for their new brand. From there, we created multiple variations to present to Emerark.
Once the final design was approved, we created a suite of stationary and branded assets including:
Logo
Service icons
A 25-page digital PDF brand deck, used for proposals
Business cards
Letterheads
Social media images and profile setup
Google document templates
Email signature design and setup
Branding guidelines
To ensure consistency going forward, we created simple brand guidelines for the Emerark team to follow.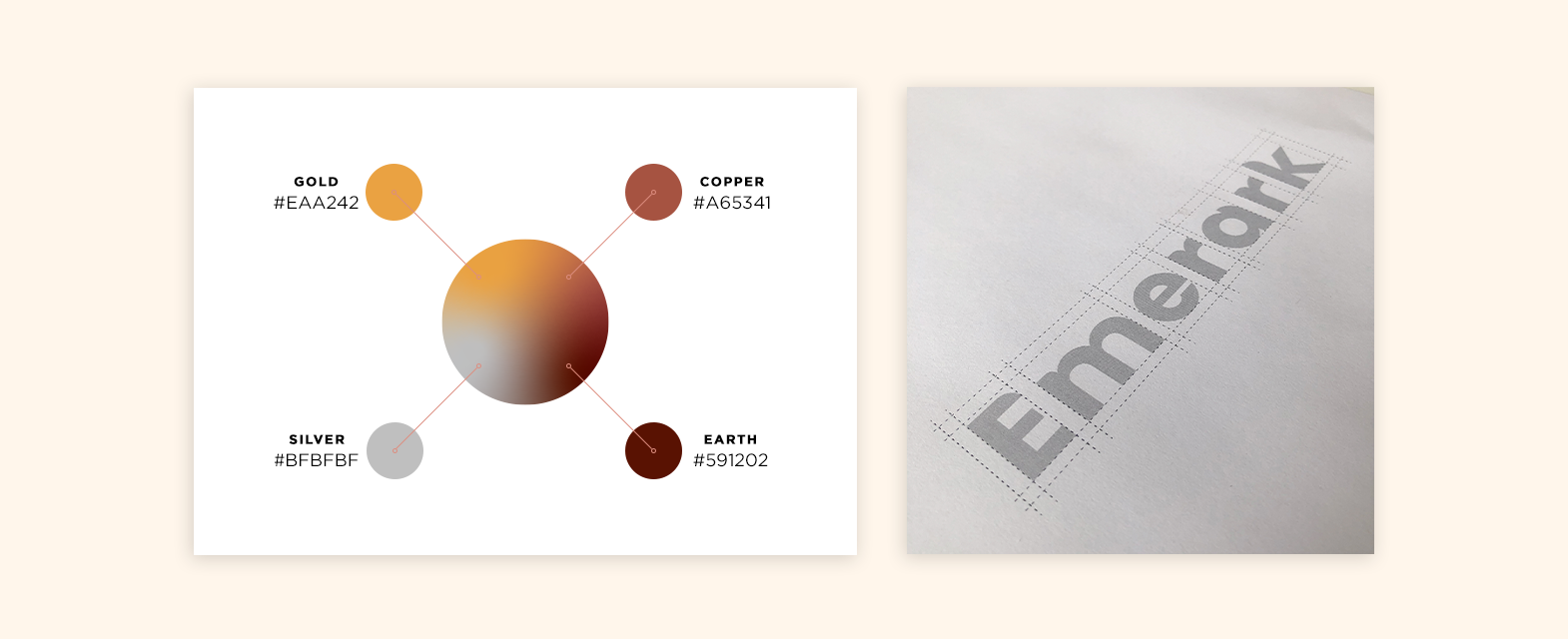 The results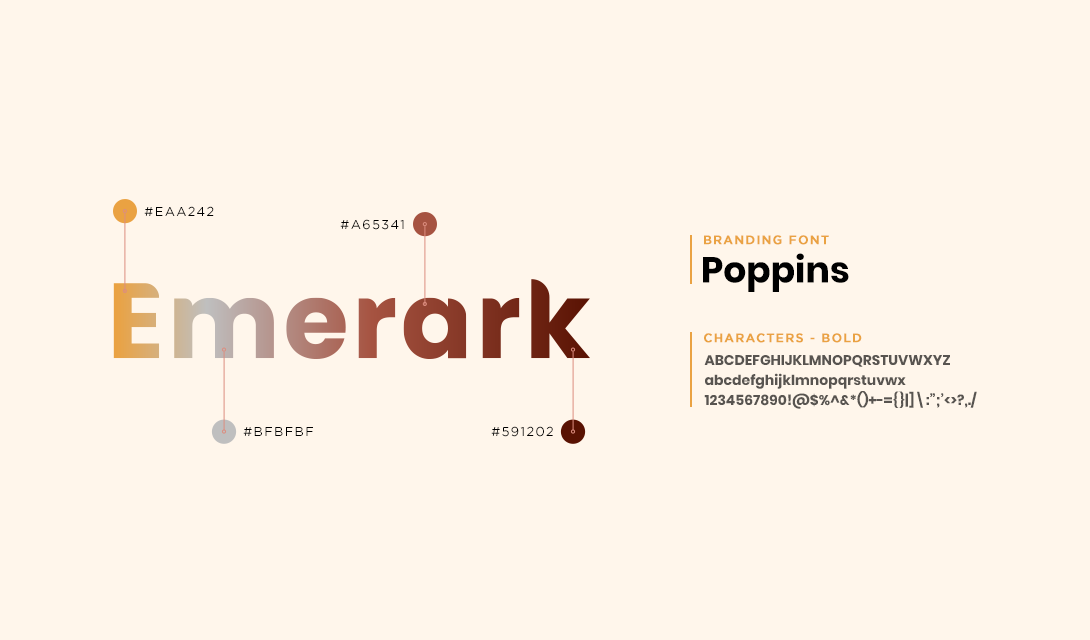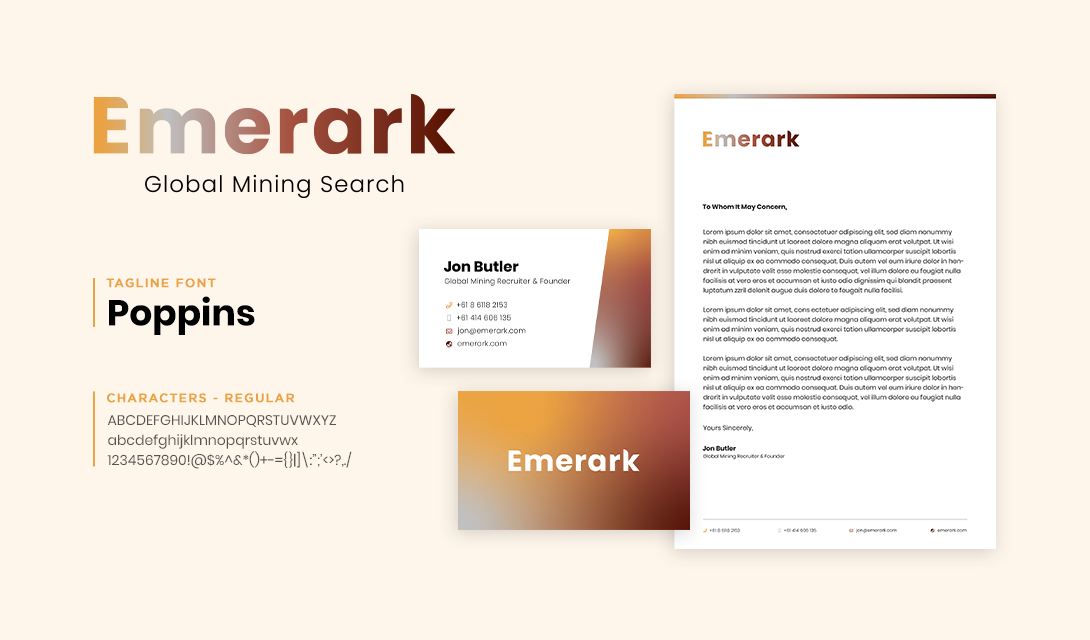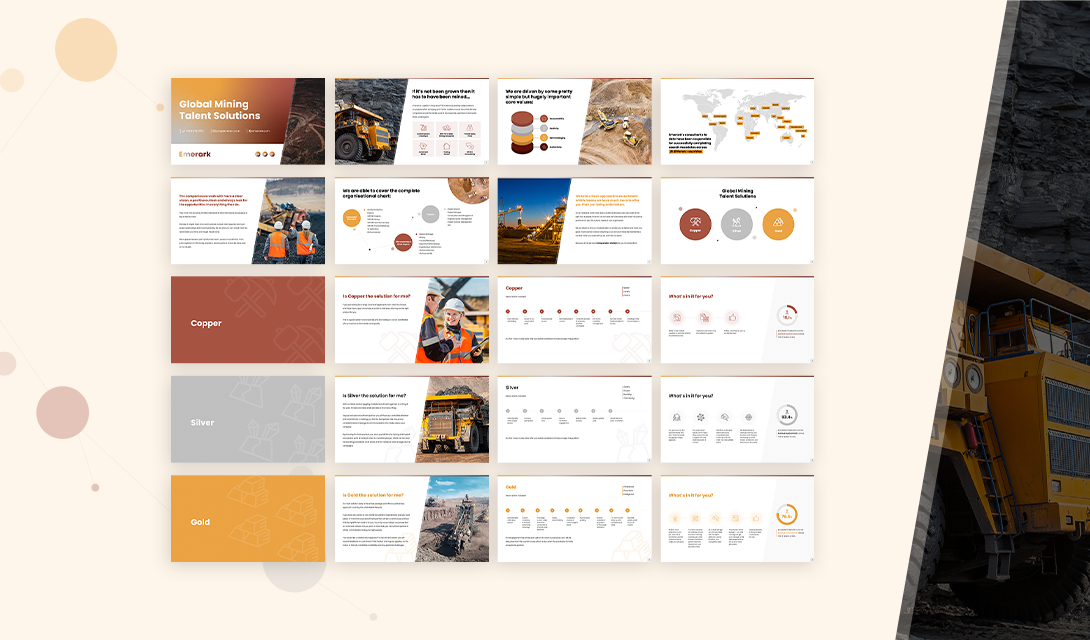 The Emerark team have been impressed with their new branding, and it has given them a competitive edge over other mining search businesses. The brand guidelines make it easy for the team to ensure consistency with their branding across multiple platforms, including their website, proposals, and social media. Take a look at their new brand above.
I engaged ALYKA in late 2020 to refine and refresh my own company's brand which I had begun to question and slightly dislike! From the outset in dealing with Zion through to working with Xixi on the project side of things, the experience was absolutely fantastic, and the work they completed for me pertaining to the ideas I had (badly) communicated to them blew me away!
Following the successful rebranding project, I further utilised their services asking them to produce for me a company slide deck for business development purposes.
Again, Xixi did an amazing job and the result was over and above my expectations. Since then the slide deck has received fantastic feedback from my clients and candidates alike. I continue to ask ALYKA for help to this day and I couldn't recommend them highly enough.

Jon Butler Search Consultant & Founder
View more success stories