An integrated sales and marketing process for one of WA's leading home builders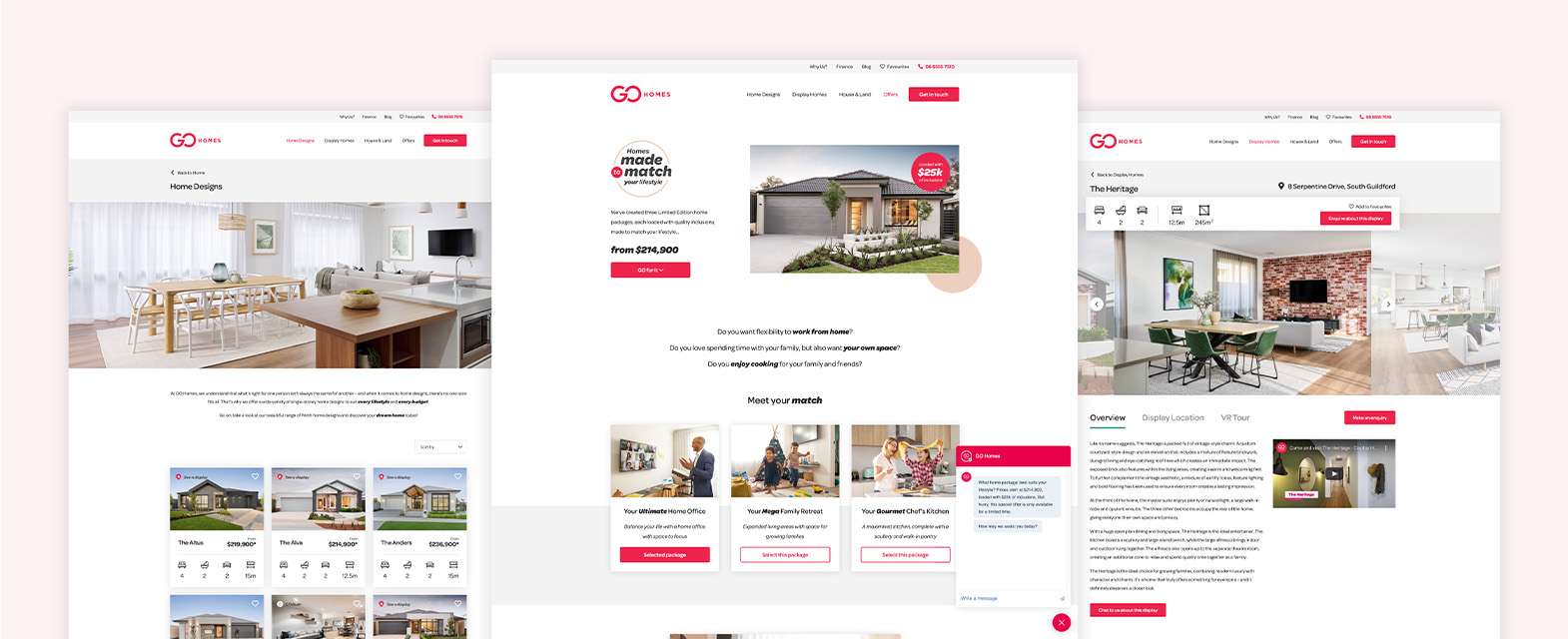 About GO Homes
GO Homes is part of BGC Housing Group; HIA's number one builder in WA, creating beautiful single-storey homes in Perth. This experience guarantees their quality and attention to detail; from their floorplan to the final finishes, every aspect of your home is carefully considered to create the ultimate in living.
The challenge
GO Homes were previously spending a lot of time and resources generating leads for their sales team, however, there was a lack of synergy between their marketing and sales processes. Their proprietary CRM system was becoming outdated, and was not built with a marketing focus in mind, and was therefore unable to provide their sales and marketing team with a true single view of the entire customer journey. This made it difficult for the business to see the true return on investment (ROI) of their marketing efforts.
The solution
Digital Strategy
Before we could dive in and start "doing", we first had to take a step back with GO Homes to see the big picture. During our discovery workshop, we did a full audit and mapping of their existing business, sales and marketing situation so we could identify where the gaps were stopping them from achieving their goals. We then defined a comprehensive digital strategy that would fulfil their needs.
Social Ads
During the strategy stage, we were able to identify some opportunities to better align their social ads with their business goals. We restructured their accounts and then provided a creative and content overhaul to improve their results and bring in more leads.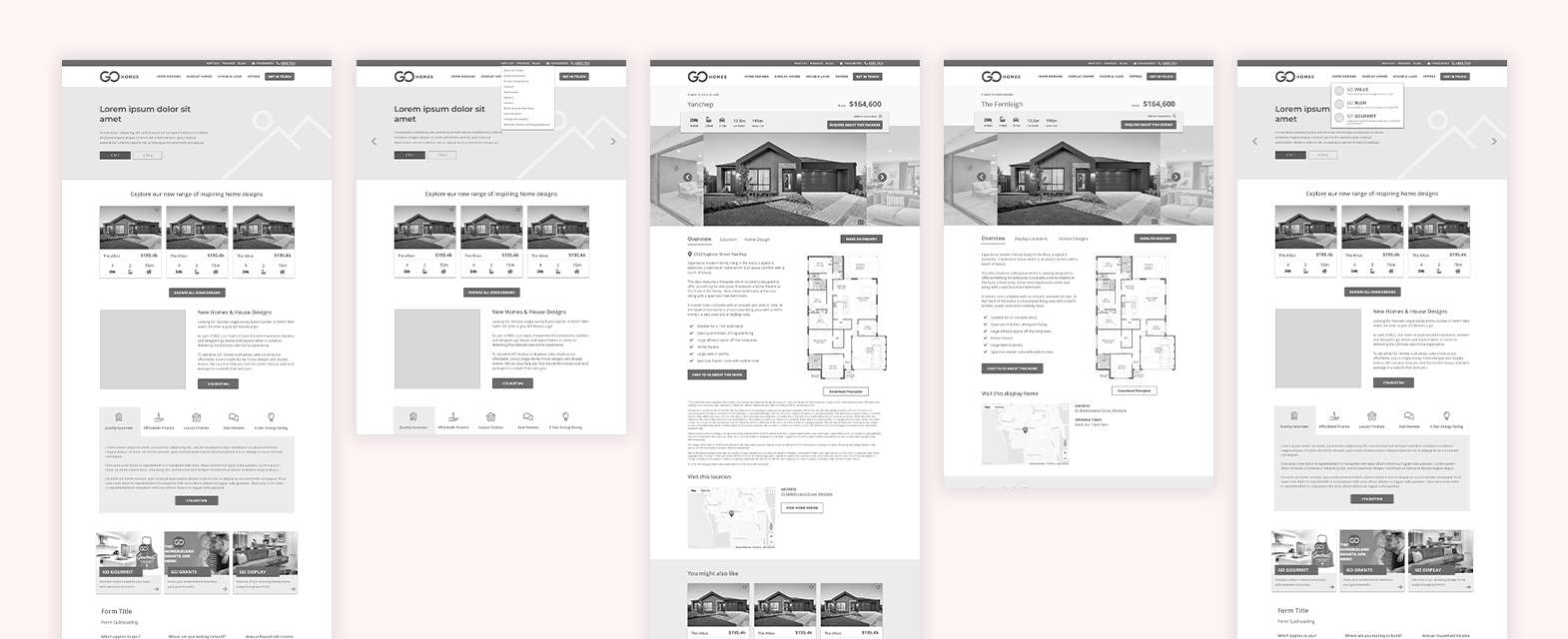 HubSpot Implementation
We identified that HubSpot's CRM platform was the perfect tool for integrating GO Homes marketing and sales processes and gaining full visibility over their customer journeys.
Some of HubSpot's features that we implemented for GO Homes included:
Sales pipeline
We built a sales pipeline to track and manage the customer's journey with the sales team, right from the first touch point to the contract sign stage.
Customised reporting
We created custom dashboards to give GO Homes the extensive reporting necessary for their industry, including qualification criteria, home specification and customer journey data.
Automated lead distribution
Leads are automatically distributed to the appropriate sales person depending on a variety of data captured in the form.
UX
GO Homes were refreshing their current branding as the business has evolved over the years since their initial branding was launched. We saw this as an opportunity to refresh their website, and took a data-driven approach, analysing heat maps, analytics data, and behaviour flow charts to create wireframes that had the user in mind. The wireframes were then able to be designed with a view to improve user engagement and conversion rates.
The results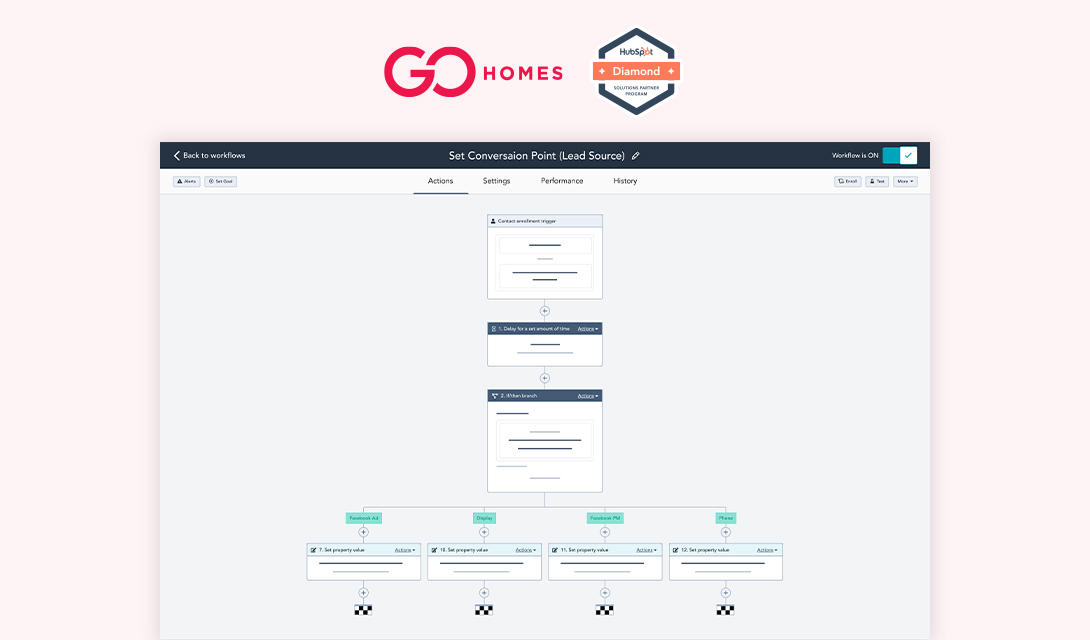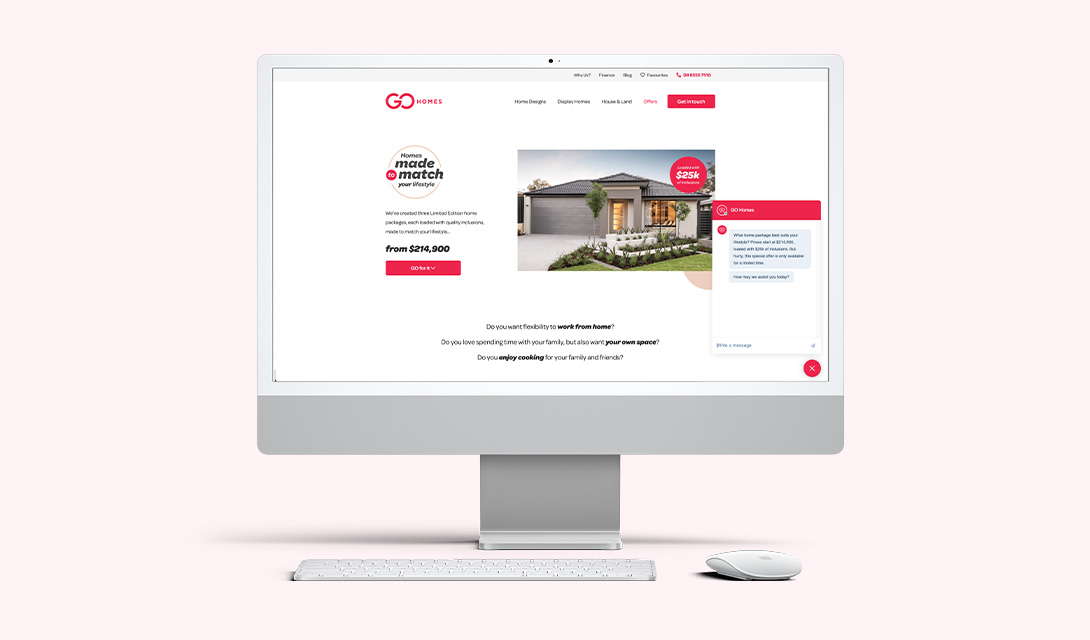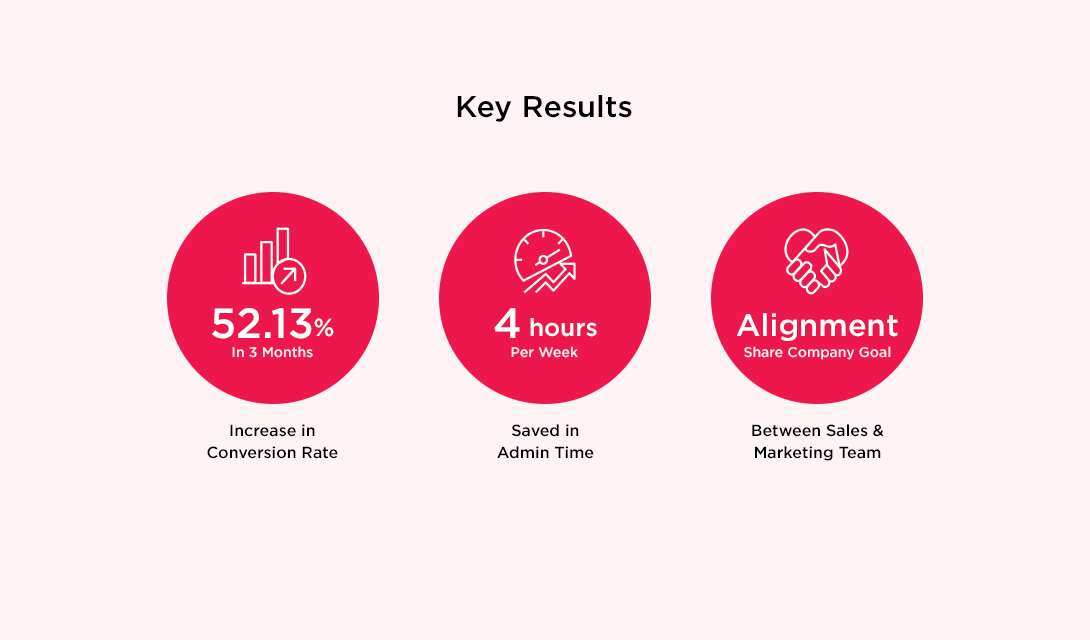 Since we implemented HubSpot for GO Homes, we have seen the successful full adoption of HubSpot across their marketing, sales and management teams, with all teams now working in synergy to achieve company goals together.
The time saved as a result of HubSpot reporting has been a huge win for GO Homes. Previously, the admin team was spending a couple of hours per week jumping between systems to collate and clean data and then prepare a report for management. Having all reports automatically populate accurate and timely data in real time, have eliminated this manual task.
Key results to note:
52.13% increase in conversion rates for the 3 months post new website launch (YoY)

4 hours per week admin time saved due to new condensed reporting process

Alignment between the sales and marketing team who now work to achieve a shared goal for the company.
View the site
Over 1 year ago, GO Homes decided to acquire a new CRM - a very daunting and scary process for many companies - but for us, knowing that our agency had the right knowledge and experience, made the whole process very smooth. Today we're equipped with one of the best CRMs in the market, a key tool in our day-to-day marketing and sales activities. The more we learn about HubSpot, the more questions we have, and the team at ALYKA are always ready to provide assistance. It's fantastic having the first and only HubSpot Diamond Partner agency looking after us! ALYKA has also been looking after our paid social, SEM and SEO for the past 4 years - really enjoy working with the team! Special mention to David who is always a phone call away (or Slack 😄) and Kieron who puts up with us everyday.
Vanessa Sanzovo Marketing Manager, GO Homes
View more success stories