A digital marketing strategy that doubled Return On Ad Spend (ROAS)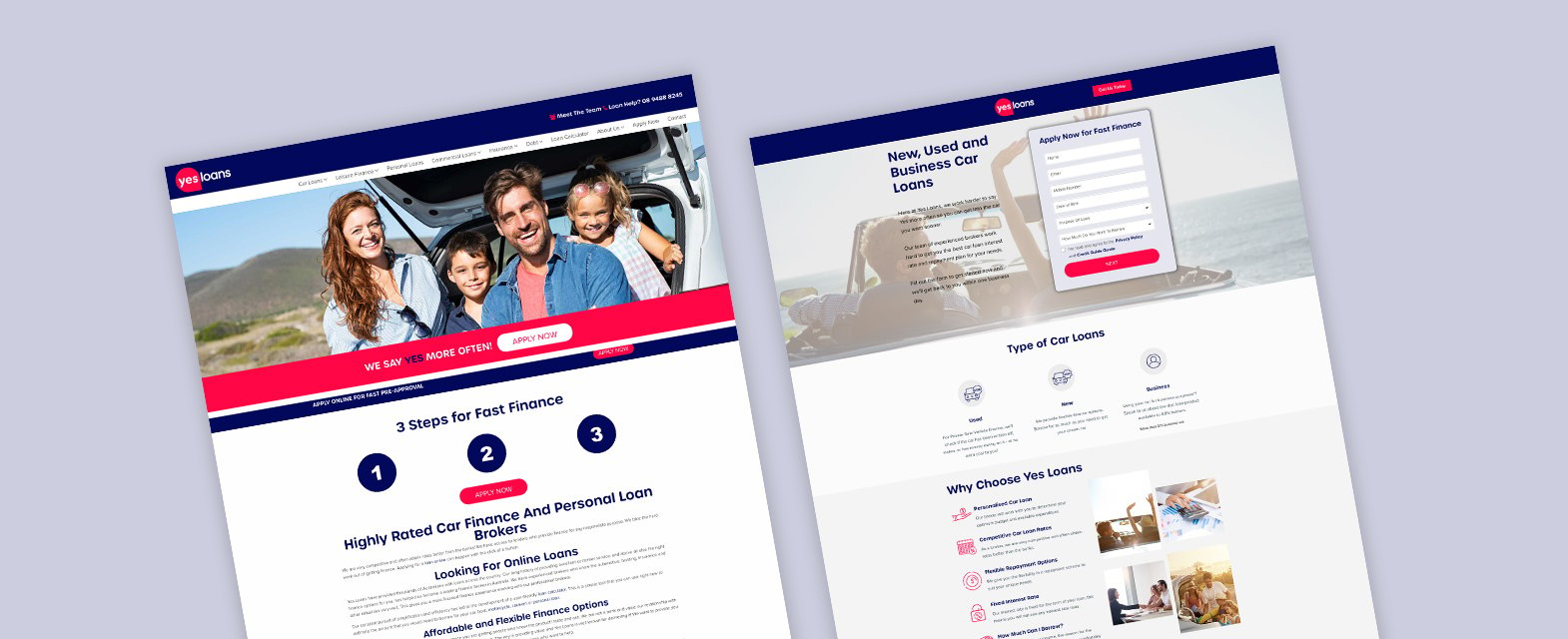 About Yes Loans

Yes Loans provides a fast and efficient service to their clients enabling them to make informed choices in relation to their financial needs. As a broker, they have access to a large number of financiers, giving their clients the best deals they can, even obtaining rates better than the banks.
The challenge
Whilst Yes Loans had a great offering, they wanted to improve the quality and quantity of their leads through digital marketing. They did not have clarity over their Cost Per Lead from Google Ads due to unclear tracking. A lack of visibility over essential parts of their customer journey, such as how long it took a lead to get from an enquiry to a sale, was stopping them from achieving their business goals.
The solution
In order to improve Yes Loans digital marketing strategy, we needed to gain insight into their entire customer journey. We could then identify the areas on which to build on.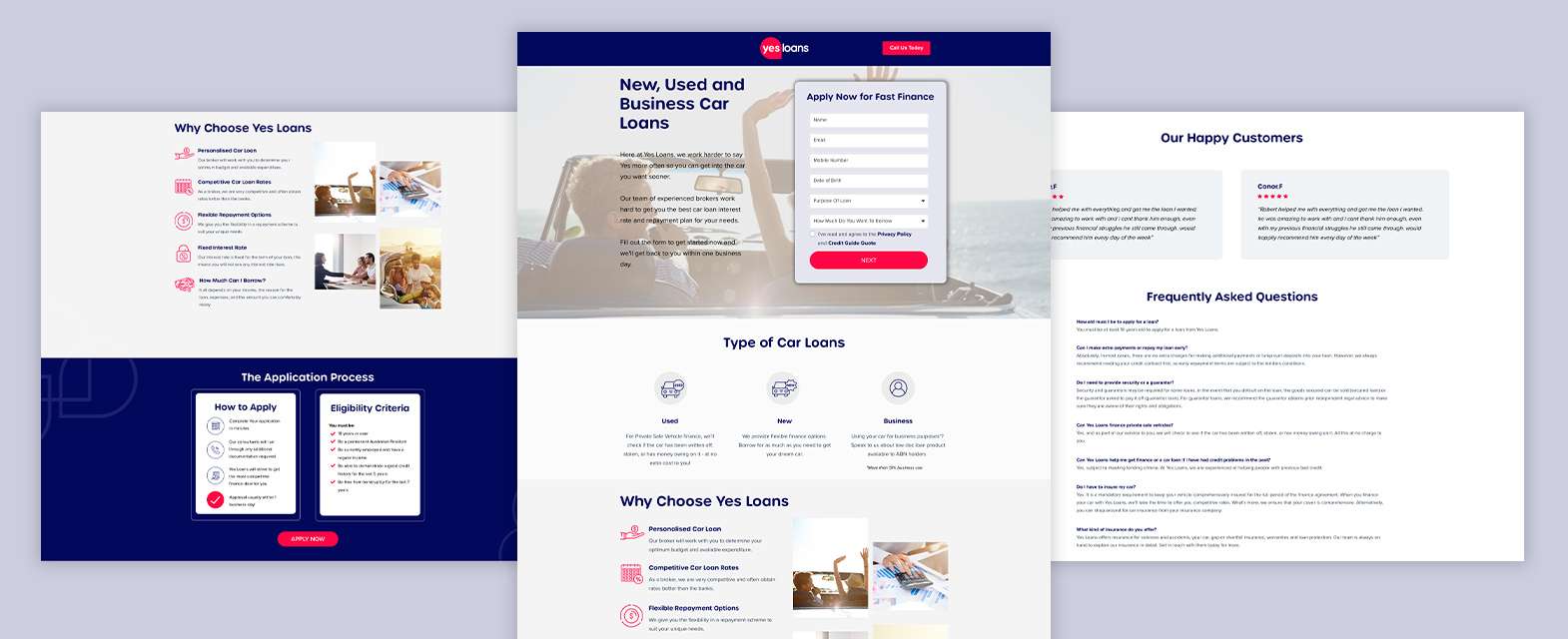 Reporting
Tracking, measuring and reporting on your digital marketing ROI is crucial. We started here and fixed the conversion tracking across both Google Analytics and Google Ads so we had full visibility and an understanding of their position.
Google Ads strategy
We were then able to identify where adjustments were needed in their Google Ads strategy. We did a restructure of Yes Loans campaigns, to enable better performing ads to be served, including altering their keyword strategy to ensure terms such as "bad credit loans" were being excluded.
Brand messaging
With a solid digital marketing strategy in place, we were now able to work with Yes Loans on improving their brand positioning. We are currently working on optimising some of their key campaigns to move away from their current "payday loan" messaging.
The results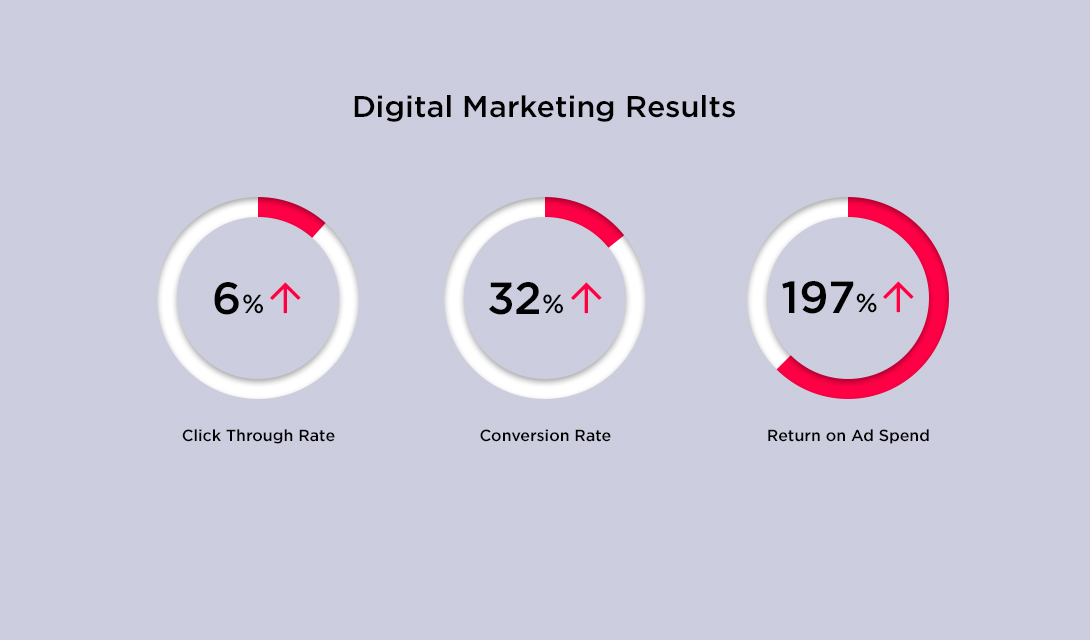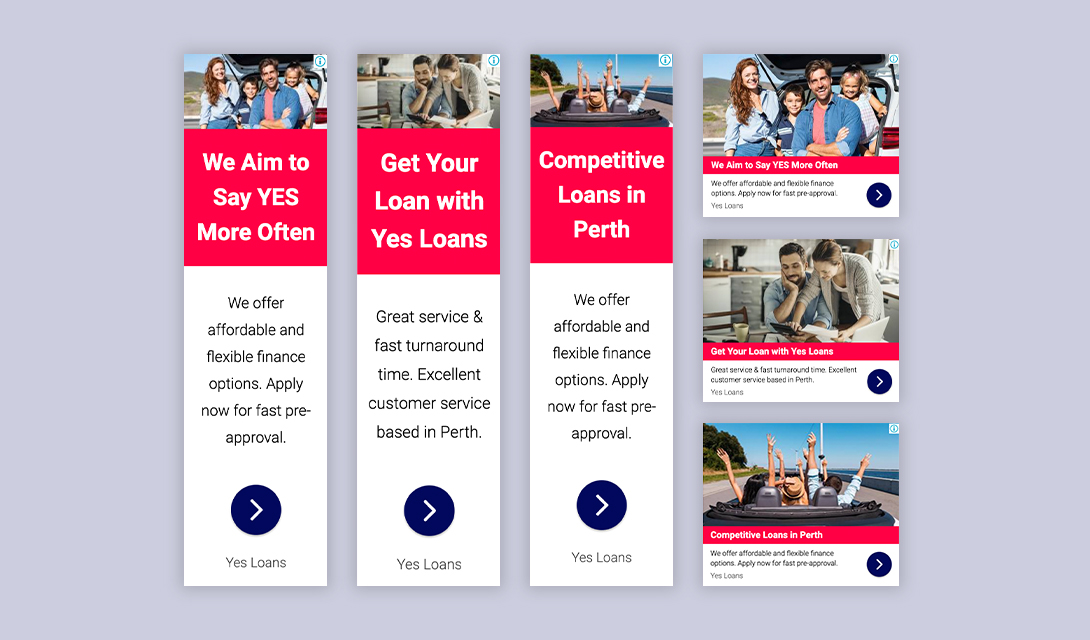 Within three months of working with Yes Loans on their digital marketing strategy, we started to see our work pay off. We effectively doubled their Return On Ad Spend (ROAS) from $1.70 to $3.35; which means each dollar invested gave Yes Loans a return of $3.35. This is a strong indicator that we were bringing in higher-value leads for them. We also used Hubspot to achieve clarity over the number of contacts being created, rather than looking at previously inaccurate conversion numbers.

For Yes Loans, the next steps are to build landing pages that communicate their many offerings in line with the brand messaging. We will then A/B test these against the current landing pages to optimise and increase conversions.
View the site
Having worked with dozens of agencies over the years, ALYKA is the one which stands above the others when it comes to understanding of digital technologies, measurement and the connection between sales and marketing. Absolute professionals.
Chris Prenn Manager