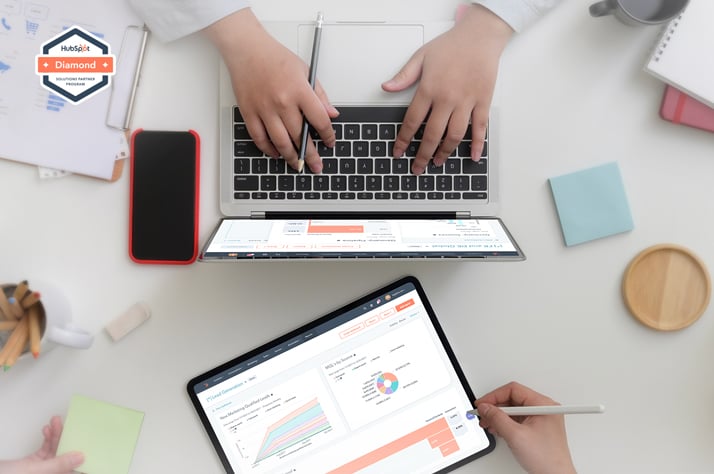 How do you know the effectiveness of your marketing campaigns if you aren't measuring them? Return on investment (ROI) is probably the most important metric that marketers should understand in order to know how effective a campaign is. Knowing the ROI will allow marketers to make informed decisions about future strategies, and be able to prove the effectiveness of campaigns to other people in the business.

Once you have this data, you need to know how to present it to your team members, who will have a different level of understanding when it comes to marketing, plus different requirements in terms of the information they want to know about your marketing campaigns. Generally, there are three types of reports that marketers should deliver. Below we discuss the metrics that each of these should include.
Marketing Report
A marketing report is a high-level report with detailed information on all your campaigns and on all aspects of marketing. This report is usually distributed to the marketing team, since they will use this data to make decisions on future marketing campaigns.

A good marketing report should provide insights into your audience's preferences and behaviours, which helps marketers to make better decisions and to address any areas of weakness that need improving.

Before jumping in and creating the report, make a note of the information that you are going to include. This will vary depending on the type of campaigns you are running, but as a guide, we recommend including this information:

Goals
What are the overall goals of your marketing team, as well as individual campaigns? Is it revenue? Traffic? Leads?
Website analytics
Traffic, visit duration, bounce rate, and source of traffic are useful pieces of data for marketers since it helps to highlight areas for improvement on the website, and areas that are performing well.
Ad campaign data
Reporting on the number of conversions, cost per result, number of clicks etc is valuable information for marketers as it helps to drive strategy for future campaigns.
Work done
Including a summary of new campaign launches, emails sent, new website content etc helps to keep a running document of the work of the marketing team.
Future work
Documenting planned campaigns helps to keep the team focused and provides direction on what's happening next.
Sales Report
If there is some level of friction between the sales team and the marketing team in your business, then you're not alone. However, this is usually caused by miscommunication of leads, which can be easily resolved with the right reporting. The sales team often believe the marketing team is sending poor quality leads (or not enough leads!) whereas the marketing team argues that the sales team aren't following up on the leads. When preparing a report for the sales team, don't include metrics such as website views or click through rate, it's not relevant. They simply want to know about leads!

Your marketing report for the sales team should detail the following:
The number of leads generated
What leads have been sent to the sales team
Who the leads sit with
What actions have been taken with the leads
The current status of the leads.
To further help you and your team understand your ROI, you can include data such as average purchase value, revenue and profit, and the conversion rate from lead to customer.
CEO Report
The marketing report for the CEO report is usually the shortest of the three reports. A CEO isn't interested in the number of leads generated, or their status, and they certainly aren't interested in website metrics. Instead, a CEO typically wants to know the impact that marketing has had on the business.

This relates to the ROI. The CEO wants to know how your marketing efforts have influenced a change in sales or revenue. Focus on dollar value. Think about your marketing efforts in business terms and include relevant information to show how marketing has helped to achieve business goals. If you're unsure about ROI, check out our recent blog which includes details on how to calculate ROI.

It's also worth noting the lifecycle of a customer and the lifetime customer value. This helps to show the longer term impact marketing has on the business. Use this data to prove the effectiveness of marketing, and if the data is great, it can even be used to convince the CEO to put more budget into your next campaign.
If you're unsure whether or not you're catching the right data to create these report, complete our complimentary Digital Maturity Index. Our growth specialists will assess your performance across the digital landscape, with personalised recommendations on how to structure your business for growth.