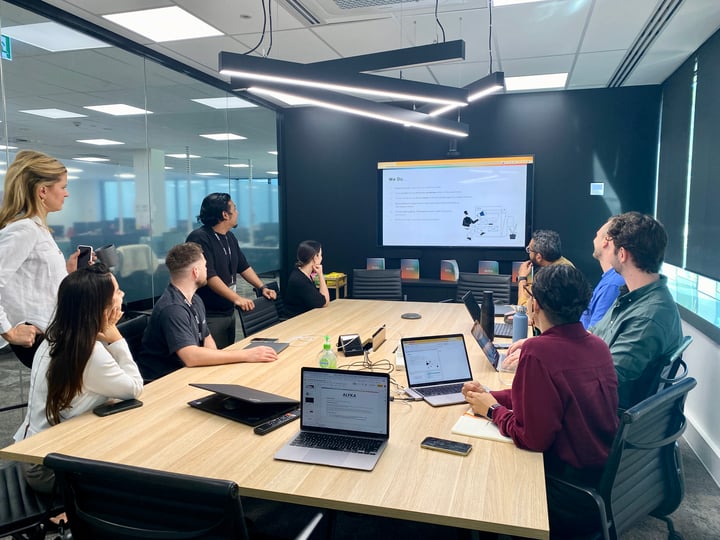 As our brand and service offering has developed, we noticed some inconsistencies in how we have been communicating internally and with our clients. So, we decided it was time to give our brand the love and attention we give our clients! With fewer face-to-face meetings in our current world, effective communication is crucial for all businesses, including ours.

The goals we had for this project were:
Create a strategic framework for our brand communication,
Provide guidelines for future content creation that generates a clear understanding for all end-users,
Empower our team to create content that fulfils business goals while delivering value for our clients,
Outline the importance of messaging consistency and correct tone of voice and
Align the content goals of all stakeholders.
To begin the project, our content marketer, Rebel, hosted a workshop with key outward members of our team. In the workshop, Rebel got us thinking about our brand values, what we want our brand to represent, and phrases that we feel match, or go against, who we really are. From there, Rebel got to work on creating our brand and messaging guidelines.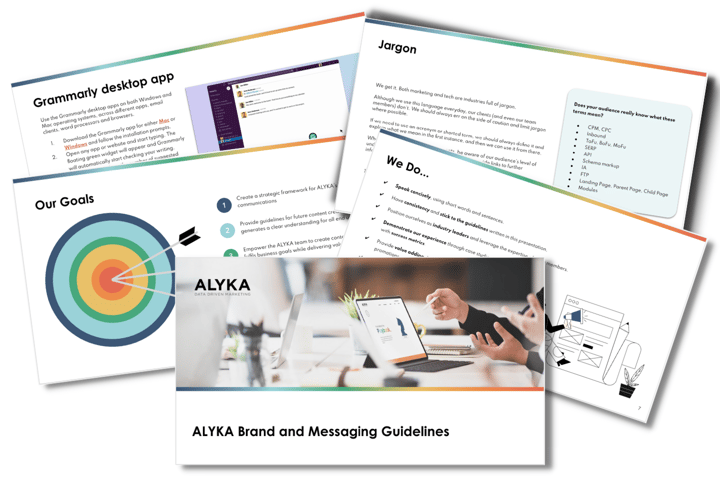 Last week, Rebel presented these guidelines to our team. The presentation contained a lot of valuable information to ensure we communicate effectively and consistently, including:
Our positioning statement
Our points of difference
Our tone of voice
An ALYKA glossary of our brand terms
Our values and how to incorporate them into our messaging
Our audience, including our personas
How to write well, including industry jargon to avoid
Tips and tools to help us become better writers.
One tool that we have now rolled out across our team is Grammarly. With hundreds of emails sent every week, we wanted a way to empower our team to write well and stay consistent with our new brand and messaging guidelines. Grammarly's brand style guide feature allows us to achieve this whilst also acting as a content editor, reducing the time spent reviewing and editing our writing and elevating our overall communication skills.
Thank you, Rebel, for sharpening up our communication strategy and providing us with tools to ensure our writing is always effective.
If you'd like the tools to help your team write more effectively and consistently, reach out to speak with our content team.