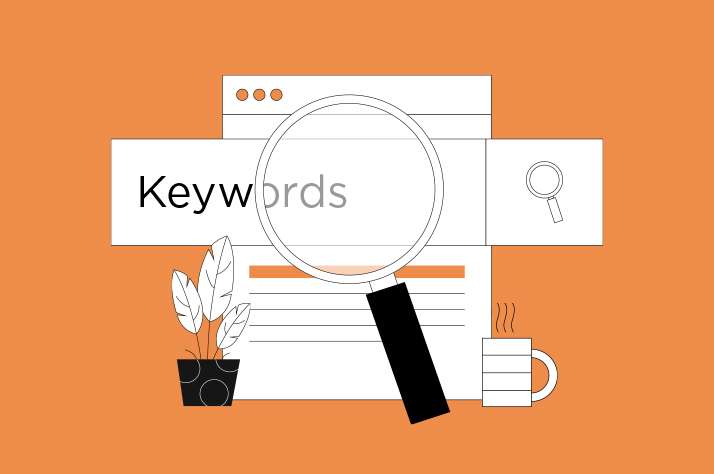 Doing keyword research
Keywords are an essential part of SEO as they are the words and phrases that people enter into search engines. Keyword research is the process of identifying keywords that users are searching for and linking them with your content.
There are many different ways to do keyword research. We recommend using the Google Keywords Planner Tool and Google Search Console as they are free tools.
The Google Keywords Planner Tool will help you to look for new keywords and ideas, while Google Search Console will help you to look for keywords that are currently ranking for that page.
Google Search Console
The Google Search Console consists of tools and reports that help you measure your site's search traffic and performance so you can identify and fix issues that affect your rankings.
Step 1
Log in to your Google search console.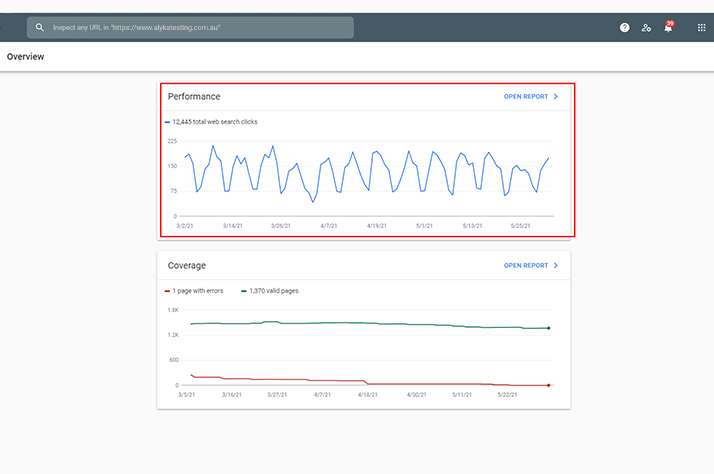 Step 2
Open Performance Report.
Step 3
Use the filter on the performance report. Filter the report using page.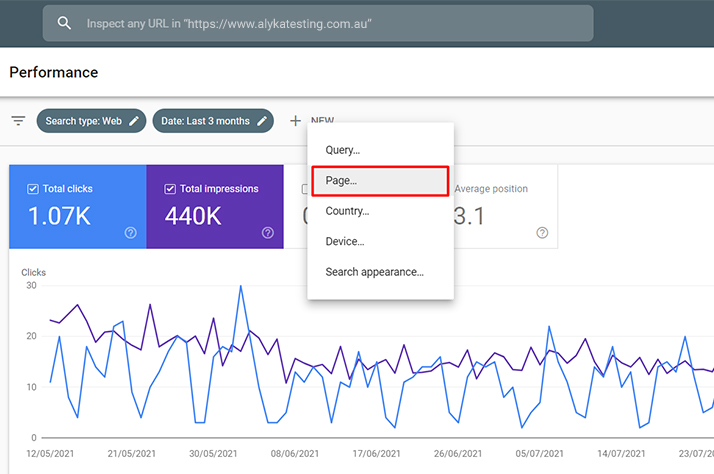 Step 4
Add the webpage that you want to know the current rankings for. Change the date range to the last 6 months from the top filtered menu.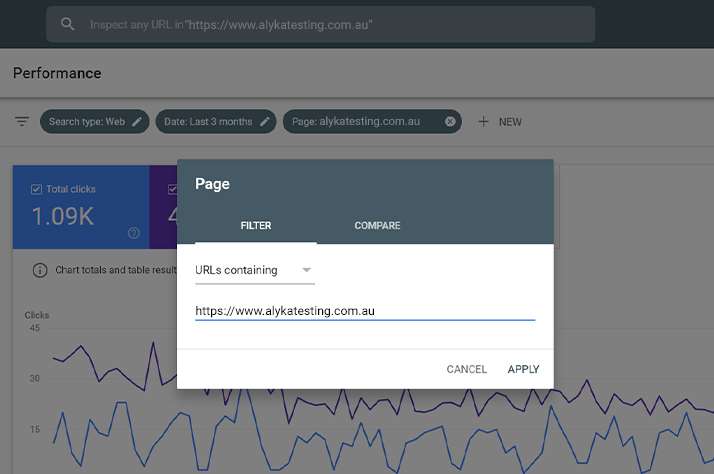 Step 5
Scroll down the screen and look for search queries. You should be able to see the current keyword rankings for that page.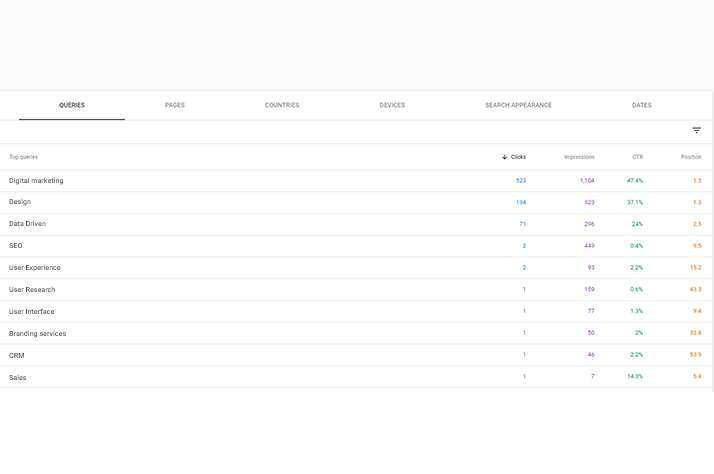 Step 6
Export the list of all the keywords using the export button on the top right-hand side. Keep this list for reference when you are doing keyword research as it will give you a baseline on where to start.
Note: If your website has been published for at least a month, you can use SEMRush to find out what keywords each page is ranking for. This will show historical data, whereas Google Search Console will only show data from the period of time the website has been set up on the platform for.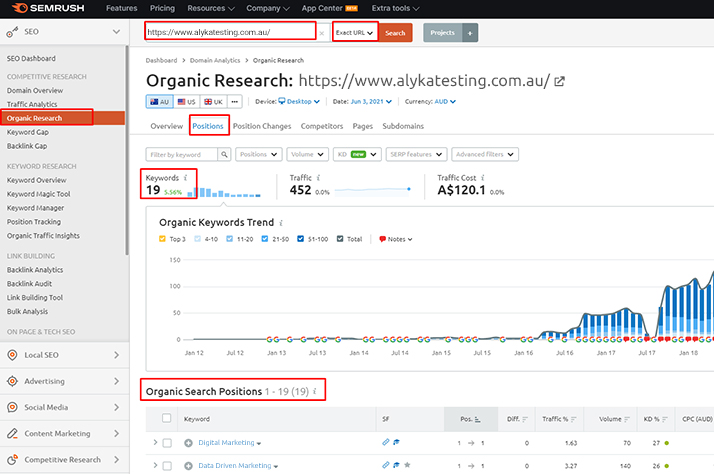 Google Keyword Planner
Step 1
Log on to the Google Keyword Planner tool. Click on the Discover new keywords section.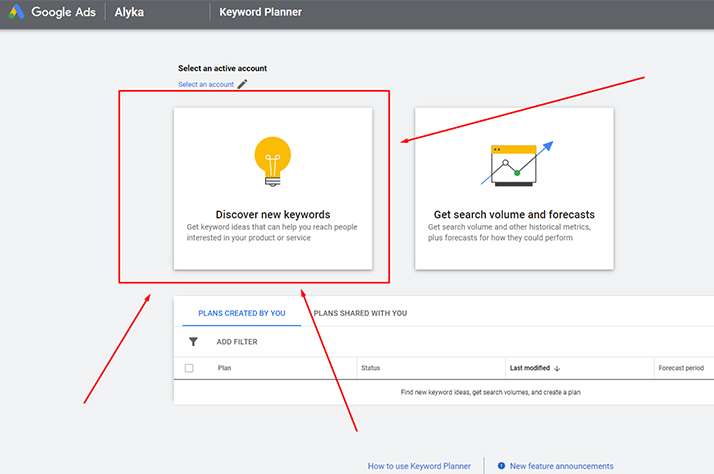 Step 2
Using the list of keywords that you got from the Google Search Console as a starting point, start searching for keywords that are related to your page content. You can then select your target location as highlighted below.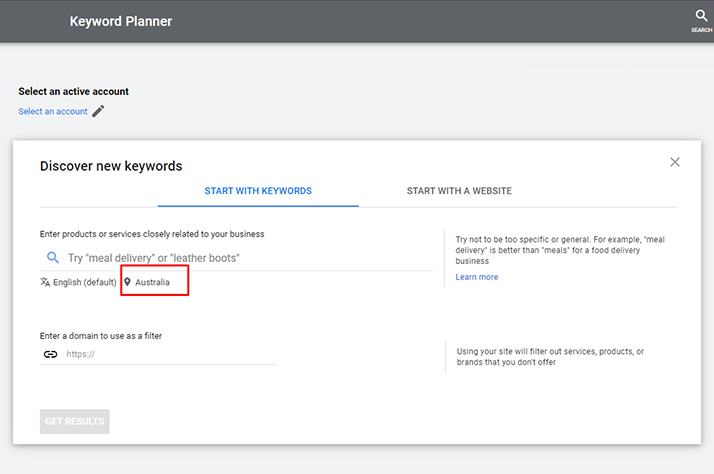 Step 3
Once you add the keywords, the keyword planner tool will give you their search volume (the average amount of searches for the keyword per month) and other related keywords. For each page you're going to be writing metadata for you will need to have at least two unique keywords.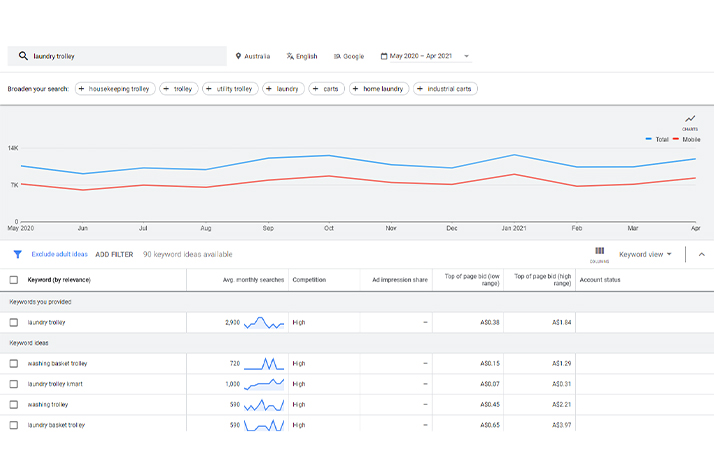 Time to start writing!
Once you've identified the keyword you want to use for each page you can get started writing the metadata. Keep an eye out for part 2 in the series of how to write metadata for our website content. You'll learn how to choose the best pages for writing metadata and hear our top tips for writing effective copy!