Content
A good content marketing strategy harnesses different communication channels to distribute valuable, and goal-driven content that adds value to their customers.
Content and the marketing funnel
Content is the bedrock of successful digital marketing and is seen in all areas of the marketing funnel including:
Top of funnel (TOFU)
Awareness content (online ads, blog articles, videos, social media posts etc).
Middle of funnel (MOFU)
Nurturing content (targeted ads, blog guides, follow up emails, demos, free trials etc).
Bottom of funnel (BOFU)
Call to action content (email onboarding, phone consultation etc) and loyalty content (existing customer offers, referral programs, VIP event invites etc).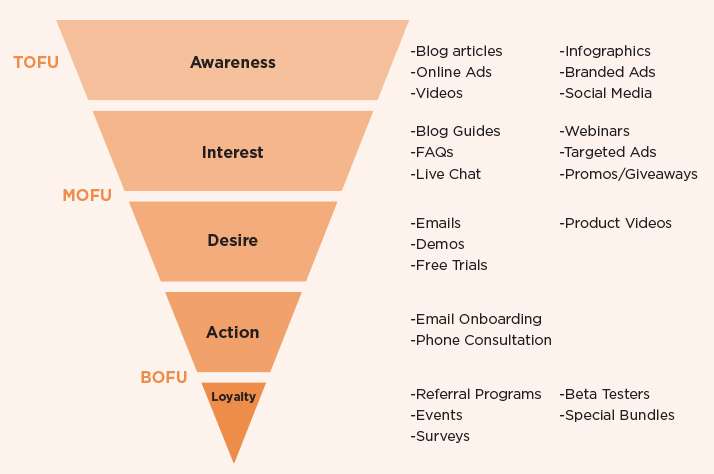 Creating effective content
Finally, digital marketing content needs to be:
On brand
Engaging
Have clear and enticing call to actions
Distributed on the right platforms
Tracked and tested