User Interface Design
User interface design ensures that your website is easy to access, understand and use. By taking the information learned during the user research stage, our designers focus on anticipating what users will do while they're using the site, to make sure that the interface has all of the necessary elements.
Wireframes
The initial stage of user interface design involves taking the high-level UX requirements and creating black and white wireframes or blueprints to show how the website will function. At this stage, it does not include any design elements (i.e colours, logos, fonts).
It is important that the wireframes take into account the content plan and information architecture of the site.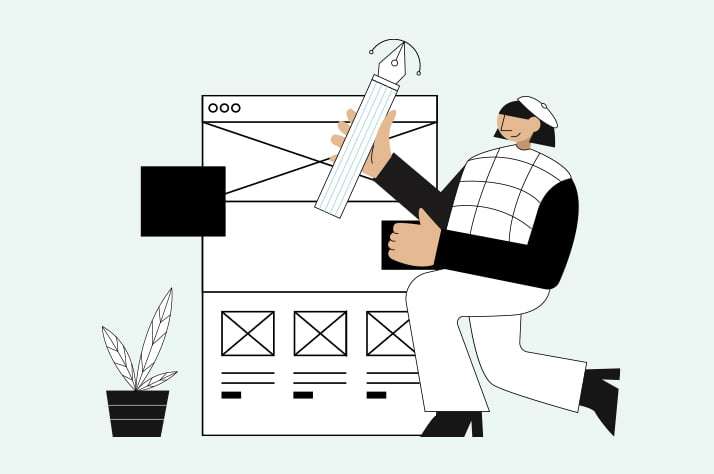 Visual design
The design stage typically involves converting the wireframes into full visual mockups. During this stage, you can see what the website will look like in desktop and mobile format.
After presenting the first round of designs, a cycle of reviewing, tweaking and approving the mock-ups often takes place until satisfied with the design. This is the easiest time to make changes, not after the design has been coded.
In some cases, after the design stage is completed and approved, a prototype is built so that you can test the front end functionality of the site before the backend is built. A prototype involves the CSS slicing of the designs.