Accessibility
For a website to be truly successful it needs to be as accessible as possible. Many countries, Australia included, have even introduced legislation to address the need for web accessibility (e.g. WCAG 2.1). In an ideal world all websites would speak to everyone not matter who they are, so here at ALYKA we take a number of steps to work towards this goal.
Communicating with all users
Accessibility is an integral part of all our website builds. Providing an easy and clear user journey is what makes your website truly powerful and able to communicate past language barriers, age differences and geographical distance. And while most websites are not required to formally comply with an accessibility standard, accessibility is hardwired into the fabric of all the websites we deliver.
Your audience is diverse
Technology is shrinking the world. Most people nowadays have a device in their pocket that can connect them to the rest of the world in a fraction of a second. Access to global markets has never been easier, so it makes sense to have your website optimised accordingly.
To properly cater for all of your potential markets you need to consider users of different ages and levels of education, users on mobile devices and various browsers, language barriers, people with disabilities, those using assistive technology and people in remote areas using older technology. It never hurts to make your website as accessible as possible, but fail to do so and you could be missing out on a vitally important market segment.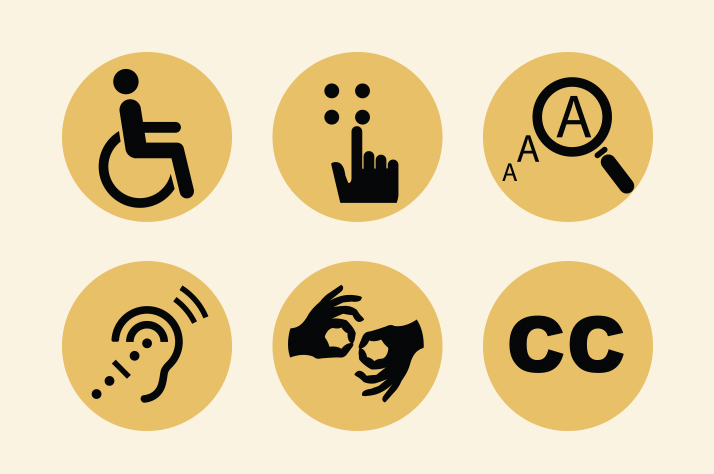 Every pixel counts
When we build sites, each pixel plays a role in providing something that works for you and your user. Our Kentico CMS is already optimised to support and meet WC3 (The World Wide Web Consortium) guidelines for accessibility. We also optimise the content and format each page to work alongside assistive readers, and provide the best experience for all user types.
Our crack team of in-house developers are all over accessibility requirements and work to build sites that are compliant with Web Content Accessibility Guideline (WCAG) version 2.0 Level AA and Level AAA. They're extensively experienced in digital projects with a strong focus on useability and accessibility (which is especially helpful for meeting the unique needs of government and large corporations).