WordPress Websites
WordPress has a massive market share as a content management system (CMS), powering over 41% of the world's websites.
Building WordPress websites
Built in 2003 as a blogging platform, WordPress is an open source CMS that has evolved significantly over the years. This makes it a great choice for a CMS, as it was built for content.
WordPress is an essential tool in our website development arsenal and provides maximum flexibility to deliver solutions for each client's individual needs. We generally recommend the most suitable CMS for an organisation at the solutions architecture stage, where we evaluate your needs.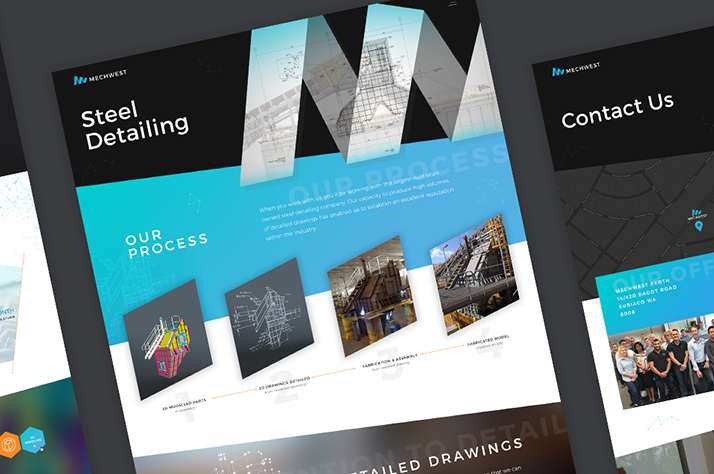 The pros
Using WordPress for website development:
Open source
Because the platform is completely public, there are thousands of developers around the world who actively contribute to the underlying source code and development of plugins and themes that could potentially help with your website. This also means that there is a high level of understanding of WordPress development within the web industry.
Plugins
There are several thousand plugins that are available in the market, that extend the default features of WordPress with additional functionality, from events management to contact forms and e-commerce. We can pick and choose from a wide range of premium plugins to achieve a specific functionality rather than creating a feature from scratch.
SEO
WordPress has good support for SEO via popular plugins, such as Yoast SEO, which means we can take into account all your search engine and digital marketing needs from the outset.
The cons
Using WordPress for website development:
Security
While open source can be good, it can lead to security issues and platforms such as WordPress can be a target for hackers. ALYKA understands WordPress' security requirements and can recommend and implement strong security measures to ensure your site is safe.
Integration with enterprise level systems
WordPress has several API plugins that allow you to integrate with well-known systems. However, to integrate with the more niche enterprise level systems, more custom coding is needed. And this is where a commercial platform such as
Kentico
is more suited.