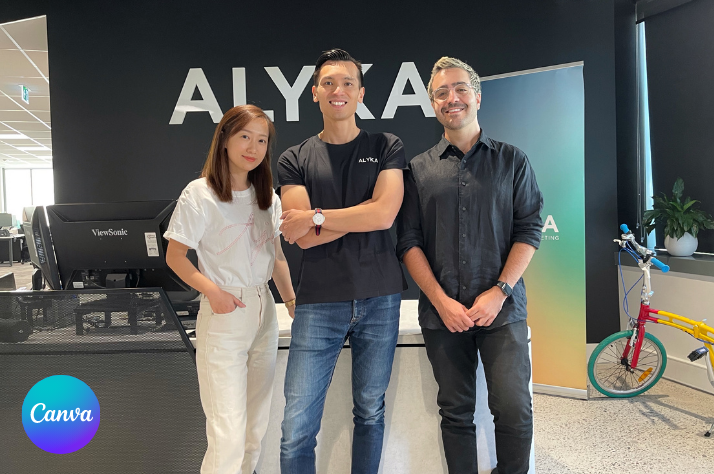 We are excited to announce our recent partnership with graphic design platform Canva, ahead of adding a collection of new products under our brand and design service offering.

After speaking to more than 60 marketing professionals at the end of last year, we heard the same recurring frustrations among many of them. Graphic design. Marketing professionals have to wear many hats in their role, such as digital marketing experts, social media managers, and graphic designers. But, without the relevant skills and education in graphic design, or sound knowledge of the Adobe Suite, creating branded collateral is a time consuming and difficult job for marketers.

So, we decided to offer a solution, by diversifying our product offering to include brand and design, complimenting our core offering of web development, CRM and digital marketing. Whilst we have offered some level of branding work to existing clients for some time, this new focus of creating a marketable brand product came after hearing the frustrations of marketing professionals.

"We had a room full of 60+ marketing managers at an event we hosted last year. 65% of them indicated that brand and content was a focus for them for 2022, so we knew there was demand in the market. Marketing managers are short of time, so we're all about empowering them and providing them with the tools they need to get their job done. By partnering with Canva, we're able to effectively onboard clients with the platform to unlock features they didn't know existed, and to ensure they're using it to its full potential." Zion Ong, Director, ALYKA.

ALYKA's Head of Design & UX, XiXi Ma, said Canva makes design possible for non-graphic designers. "There will always be a place for graphic designers, but Canva has certainly influenced a change in what work we do. Clients are coming to us for re-brands, but we're no longer needed for the day-to-day collateral updates. Canva makes it easy for non-designers to create social media posts, flyers, presentations and more in minutes, and on brand. We use it in house and we've seen great success for ourselves and our clients so far. It's great we can roll this out to the Perth market."

We are offering a complimentary brand audit to celebrate the launch of our partnership with Canva and our new brand and design service. Head over to complete the form.